Coal burned to make steel and cement is still a major emissions source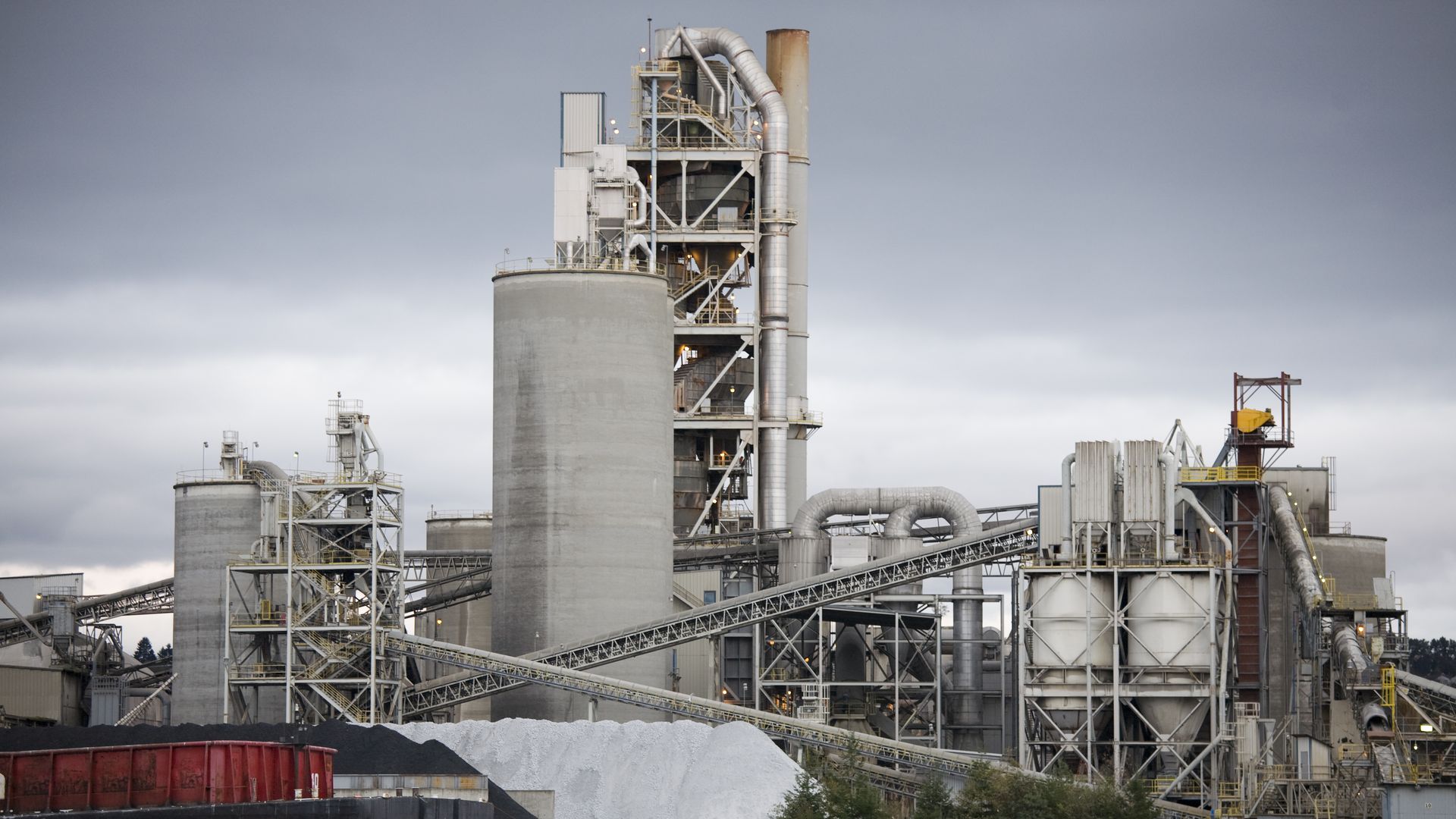 Although coal continues to be phased out of electricity generation, it remains integral to producing materials for infrastructure projects like buildings, bridges and roads.
The big picture: Coal is the most emissions-intensive fossil fuel, and steel and cement production account for more than 20% of the world's use. While options exist to reduce or eliminate coal from those processes, many of the necessary technologies require policies, incentives and new markets to bring down the costs of commercial deployment.
Details: In the last 15 years, global steel consumption has doubled and global cement consumption has nearly tripled. Industrial emissions — mainly from the production of steel, cement and chemicals — were the largest contributor to the growth in U.S. greenhouse gas emissions last year, according to a Rhodium Group analysis.
Where it stands: New efforts to reduce these uses of coal are moving forward.
In 2017, California passed groundbreaking "Buy Clean" legislation mandating government procurement favor low-carbon materials.
The European Union is funding a cement plant design that integrates carbon capture and storage.
The Swedish government is funding a new type of clean steel plant that will eliminate coal and reduce greenhouse gas emissions by 98%.
What to watch: Infrastructure investment, particularly on the scale outlined in programs like the Green New Deal, presents an opportunity to pull clean steel and cement into the market.
Federal procurement standards could be put in place that reward recycling, efficient materials use and new green technologies like alternative concretes, coal-free steel and industrial carbon capture and storage.
Without such policies, big infrastructure projects could further drive up industrial emissions levels.
Justin Guay directs global climate strategy at the Sunrise Project and advises the ClimateWorks Foundation. Rebecca Dell is the climate and industry strategist at the Hewlett Foundation.
Go deeper