Venezuela's crisis continues 10 weeks after U.S. recognizes Juan Guaidó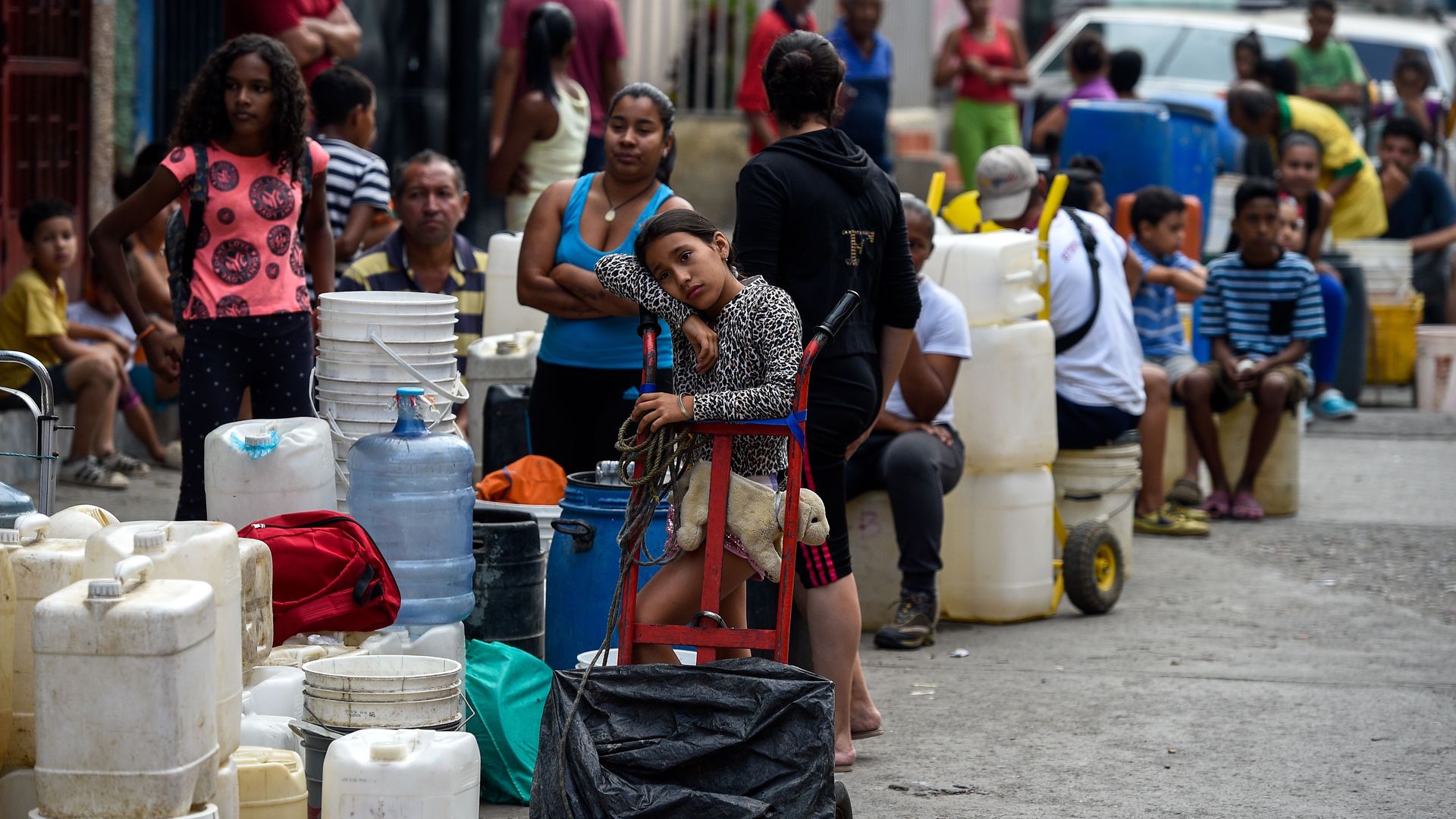 It has now been 10 weeks since Juan Guaidó declared himself Venezuela's interim president and was immediately recognized by the U.S. and a string of other countries.
The big picture: The cataclysm that seemed so imminent in those early days hasn't arrived. Now Guaidó, Nicolás Maduro and external powers including the U.S. and Russia are testing one another's limits, and wondering when the decisive moment might come.
National security adviser John Bolton and Secretary of State Mike Pompeo have both warned Russiato get out of Venezuela after Moscow dispatched dozens of troops in support of its ally, Maduro.
Guaidó continues to call for a mass uprising to topple Maduro, who has responded with legal threatsand by locking up his chief of staff.
The Venezuelan people, meanwhile, continue to suffer. Maduro yesterday announced a 30-day plan to ration electricity following prolonged nationwide blackouts. He has at last allowed in the Red Cross to deliver humanitarian aid.
The bottom line: This game of tug of war has already lasted longer than some were expecting. So far, no one in Venezuela seems to be winning.
Go deeper