Cummings names subpoena targets for security clearance investigation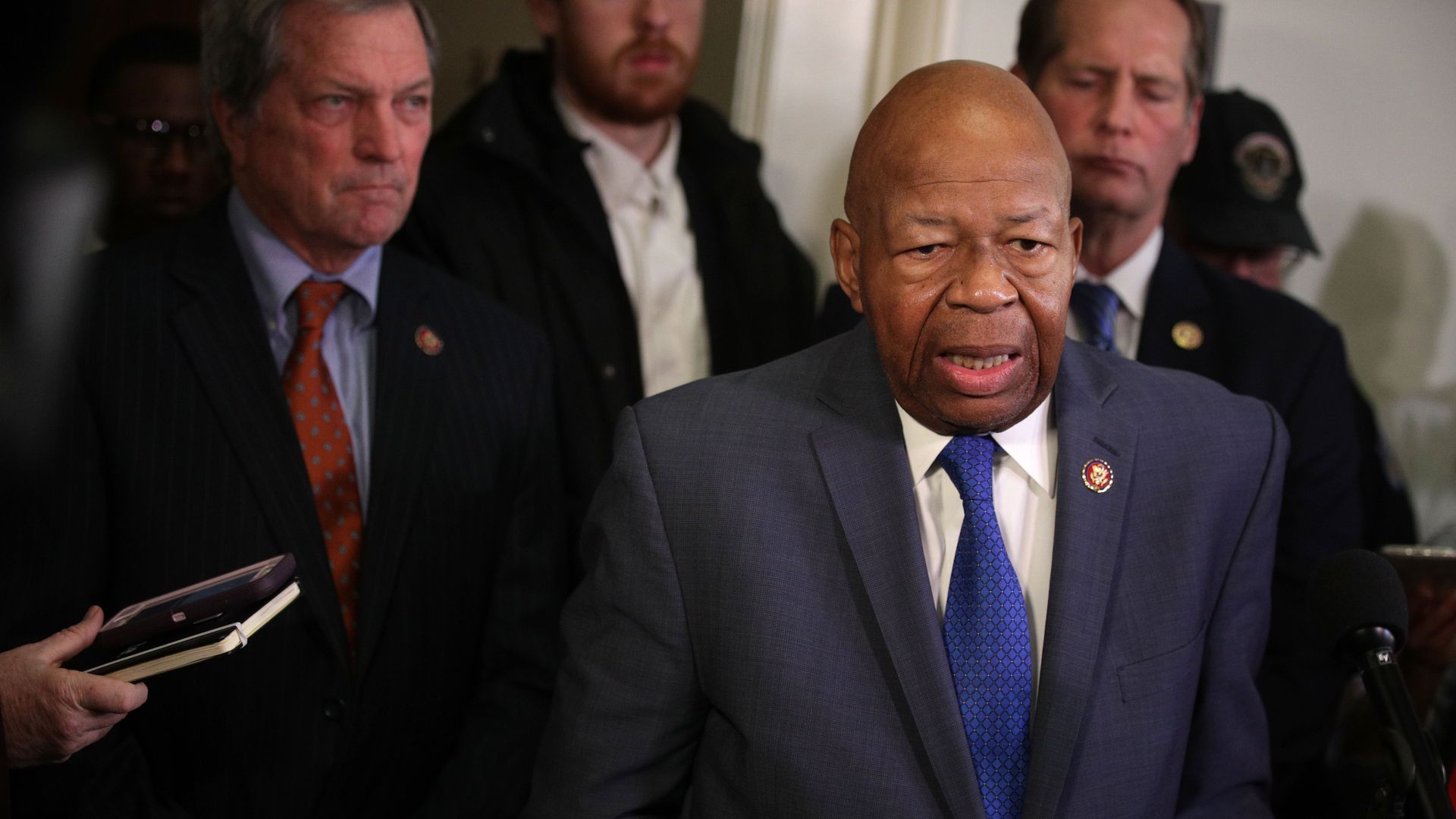 House Oversight chairman Elijah Cummings (D-Md.) has sent a letter asking for a "final time" that the White House cooperate with the committee's investigation into security clearances, and warning that the committee will begin authorizing subpoenas on Tuesday for at least 5 current and former White House employees.
Details: The letter follows an interview with White House whistleblower Tricia Newbold, who told the committee that the Trump administration has reversed denials for 25 security clearance applications. Cummings told White House counsel Pat Cipollone that the committee will first issue a subpoena to depose Clark Kline, the former director of the Personnel Security Office.
That will be followed by subpoenas for chief security officer Cory Louie, chief operating officer Samuel Price, former deputy chief of staff Joseph Hagin and deputy director of administration William Hughes.
Cummings also said that the committee would forego interviews with White House officials if they begin cooperating with the investigation. He said the committee is prioritizing security clearance documents related to the following individuals:
Ivanka Trump — White House adviser
Jared Kushner — White House senior adviser
John Bolton — National security adviser
Michael Flynn — Former national security adviser
Sebastian Gorka — Former deputy assistant to Trump
John McEntee — Former personal aide to Trump
K.T. McFarland — Former deputy national security adviser
Rob Porter — Former White House staff secretary
Robin Townley — Former senior director for Africa
Go deeper