The U.S. coal industry is choking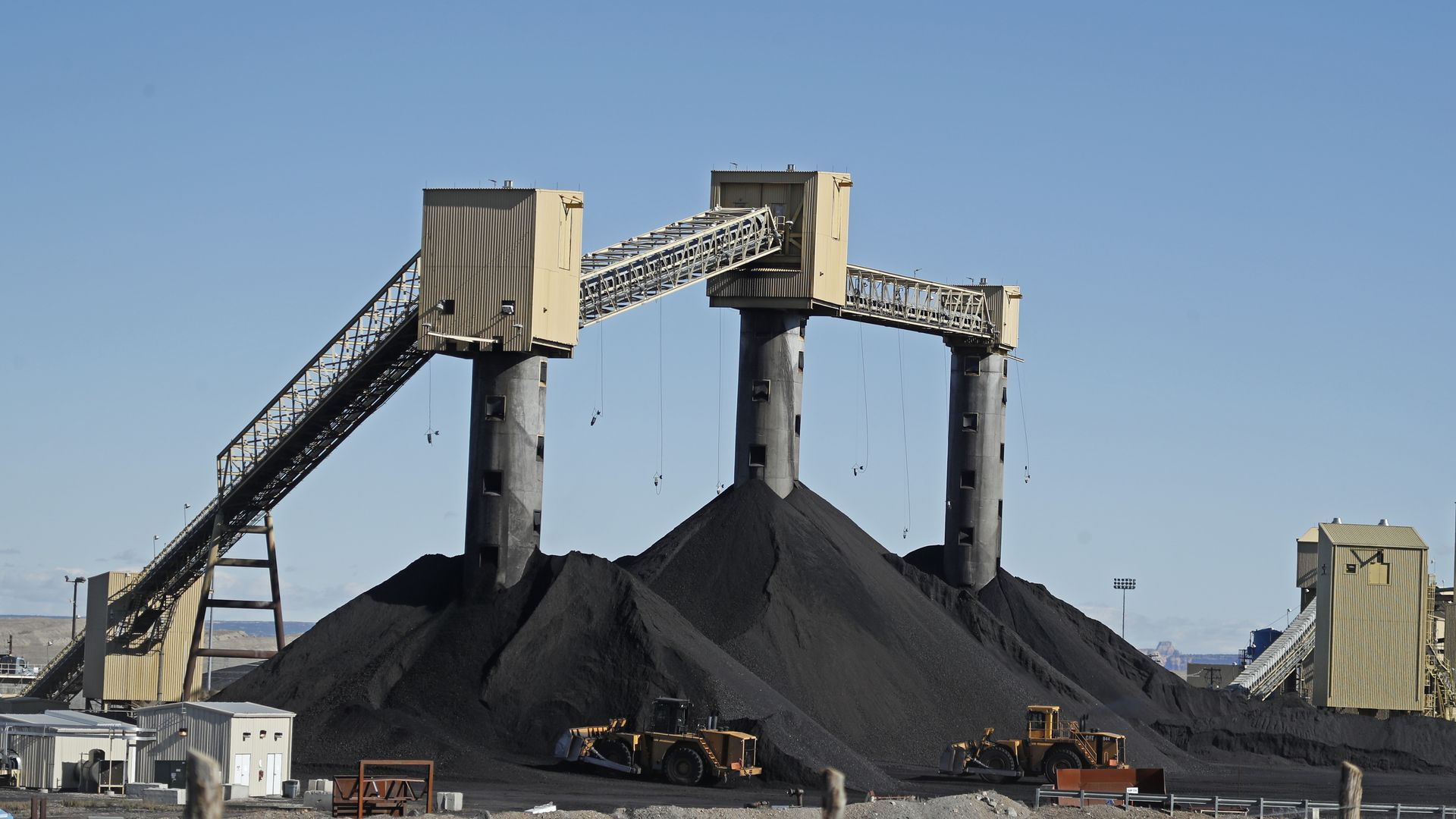 The brief selective default of Ohio-based coal company Murray Energy brought the total number of global corporate defaults to 27 this year, 19 of which have come from the U.S., with 4 in the metals and mining space, S&P Global said.
Why it matters: "The metals, mining, and steel sector is off to a rocky start this year with four defaults, already surpassing last year's full-year tally of three," Diane Vazza, head of S&P Global Fixed Income Research, said in a note last week. "Two of the four defaulters in the sector are U.S. coal producers."
The big picture: This is a long-running theme in the coal industry. In 2010, coal-fired power plants provided 45% of U.S. electricity generation, according to a report from The Week. In September, there were almost 200 fewer coal plants and they provided 30% of the country's electricity. Many more plants are set to be shuttered in the next 5 years.
The EIA said in December expects total U.S. coal consumption in 2018 to fall to the lowest level since 1979. U.S. coal consumption has been falling since 2007, mainly driven by declines in coal use in the electric power sector.
The U.S. expects dozens more coal plant closures this year, including the Navajo Generating Station, the largest coal-fired plant in the western U.S., which provides power to Arizona, Nevada and California.
What they're saying: Paul Browning, CEO and president of Mitsubishi Hitachi Power Systems Americas, which makes technology for electricity, including coal, echoed what most other U.S. energy executives are saying.
"There is really nothing happening from a new coal power plant power point of view in the Americas," Browning told Axios' Amy Harder on the sidelines of the Bloomberg New Energy Finance conference last week in New York. "New coal-fired generation is really in decline and it's a sectoral decline, not cyclical. It's driven principally by climate change concerns and natural gas and renewables becoming more affordable."
Watch this space: The U.S. so far accounts for 70% of the world's defaults in 2019, followed by emerging markets with 15%. Bankruptcy is the leading cause of defaults, per S&P.
Editor's note: This piece was updated with new details from S&P, which now says its report shows Murray Electric was in default at the time but now has a forward-looking rating of CCC+. It also corrects the use of the word "corporate failures" with "defaults."
Go deeper