New York becomes first state to introduce congestion pricing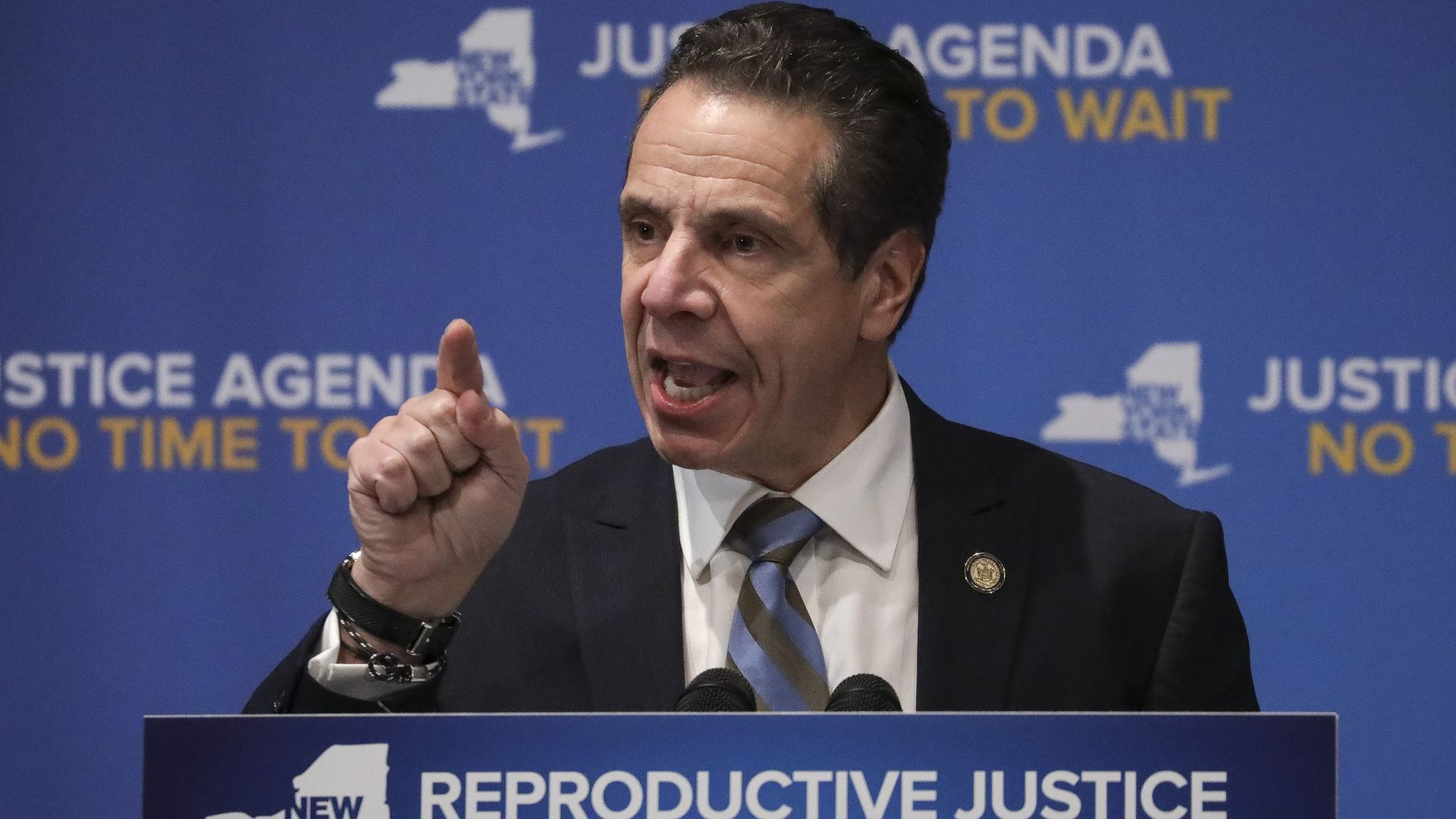 The New York State Legislature and Gov. Andrew Cuomo on Sunday agreed to a $175 billion budget on Sunday, which includes a new congestion pricing policy that would charge a fee to vehicles traveling south of 60th Street, the New York Times reports.
Why it matters: Revenue from the congestion toll — which is the first such policy in the country — will be used to help renovate the city's crumbling subway system. It's part of a broader push by state officials scrambling to manage the increased financial stress from the city's rapid growth.
The budget, which is the second largest in the country behind California's, also includes:
An overhaul of the Metropolitan Transportation Authority, which oversees the city's subways and buses.
A ban on plastic bags.
An elimination of cash bail for most misdemeanors and nonviolent crimes.
A "mansion tax" that would reach up to 4.15% on the sale of properties worth $25 million or more.
Go deeper