Larry Kudlow wants the Fed to cut rates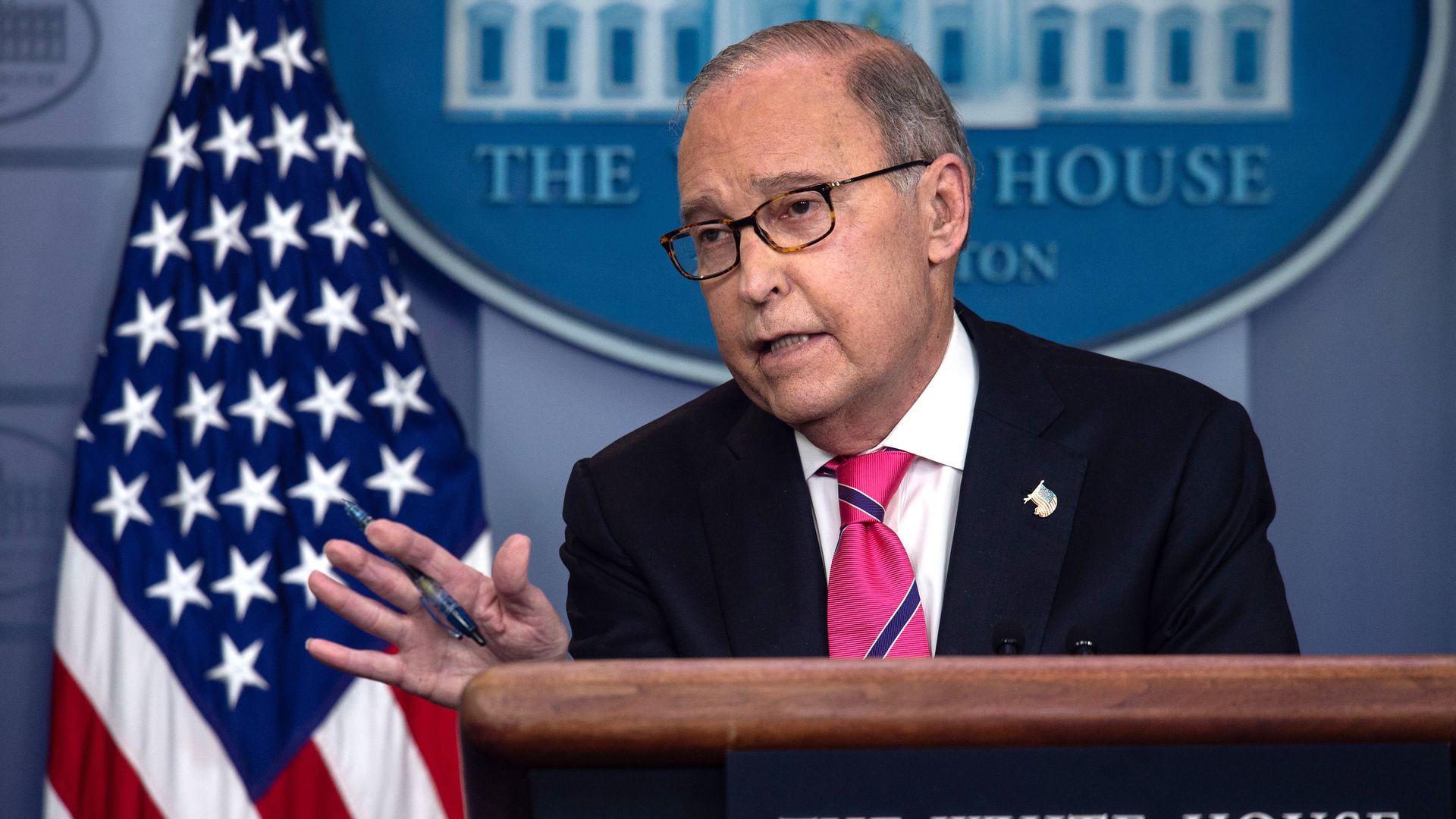 White House economic adviser Larry Kudlow on Friday told Axios that he wants the Federal Reserve to "immediately" cut interest rates by 50 basis points.
Why it matters: This mirrors comments by Stephen Moore, who President Trump is expected to nominate to the Fed's board, but is the first time it has been said publicly by a White House official.
The Federal Reserve recently paused plans to hike interest rates later this year, but didn't say it planned to make cuts.
Kudlow, however, "would love to see" such a downward move, adding that the central bank shouldn't have ever set overnight interest rates past 2%.
They currently are at 2.25%–2.50%, but a 50 basis point cut would put such rates below 2%.
Go deeper