Trump walks back proposal to cut funding to Special Olympics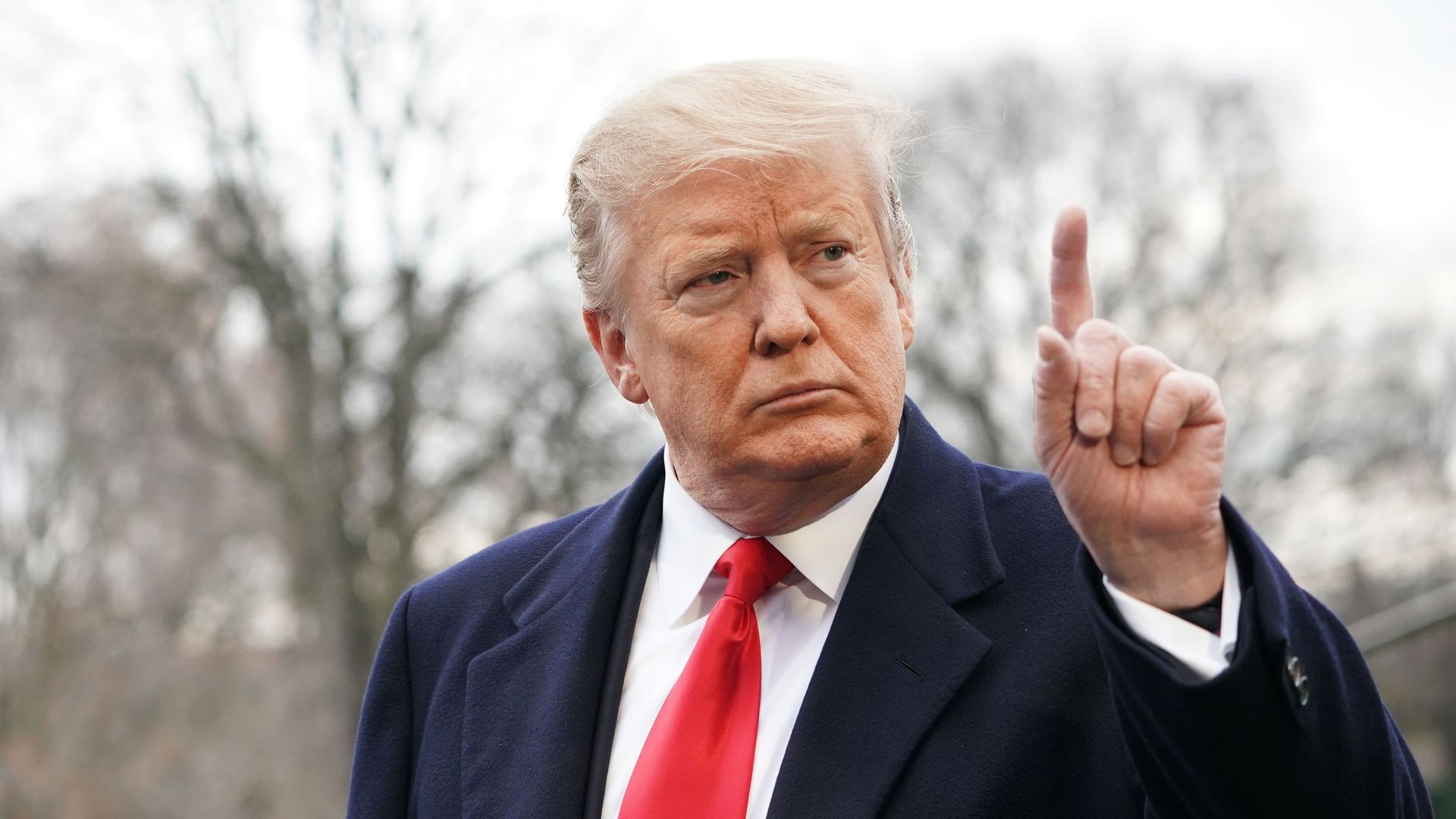 After intense backlash from lawmakers and critics, President Trump told reporters Thursday that he has overridden a proposal by his administration to slash funds from the Special Olympics in the wake of intense backlash.
""The Special Olympics will be funded. I just told my people, I wanna fund the Special Olympics, and I just authorized a funding of the Special Olympics. I've been to the Special Olympics, I think it's incredible and I just authorized a funding. I heard about it this morning. I have overridden my people. We're funding the Special Olympics."
Reality check: Trump does not have the power to authorize funding of the Special Olympics — only Congress does. The proposal to strip its funding came from the draft budget his administration submitted to Congress, which was likely to be disregarded anyway.
The big picture: Trump's move came hours after Education Secretary Betsy DeVos was grilled by Democrats on Capitol Hill over the administration's request to cut billions of dollars from her agency's budget, including nearly $18 million from the Special Olympics. She responded by attacking Democrats for using "disabled children in a twisted way" to further their "political narrative," and said the organization receives plenty of financial support from private sources.
Devos responded to Trump's move in a statement, saying:
"I am pleased and grateful the president and I see eye to eye on this issue, and that he has decided to fund our Special Olympics grant. This is funding I have fought for behind the scenes the last several years."
Go deeper