Trump to sign executive order to speed up pipeline development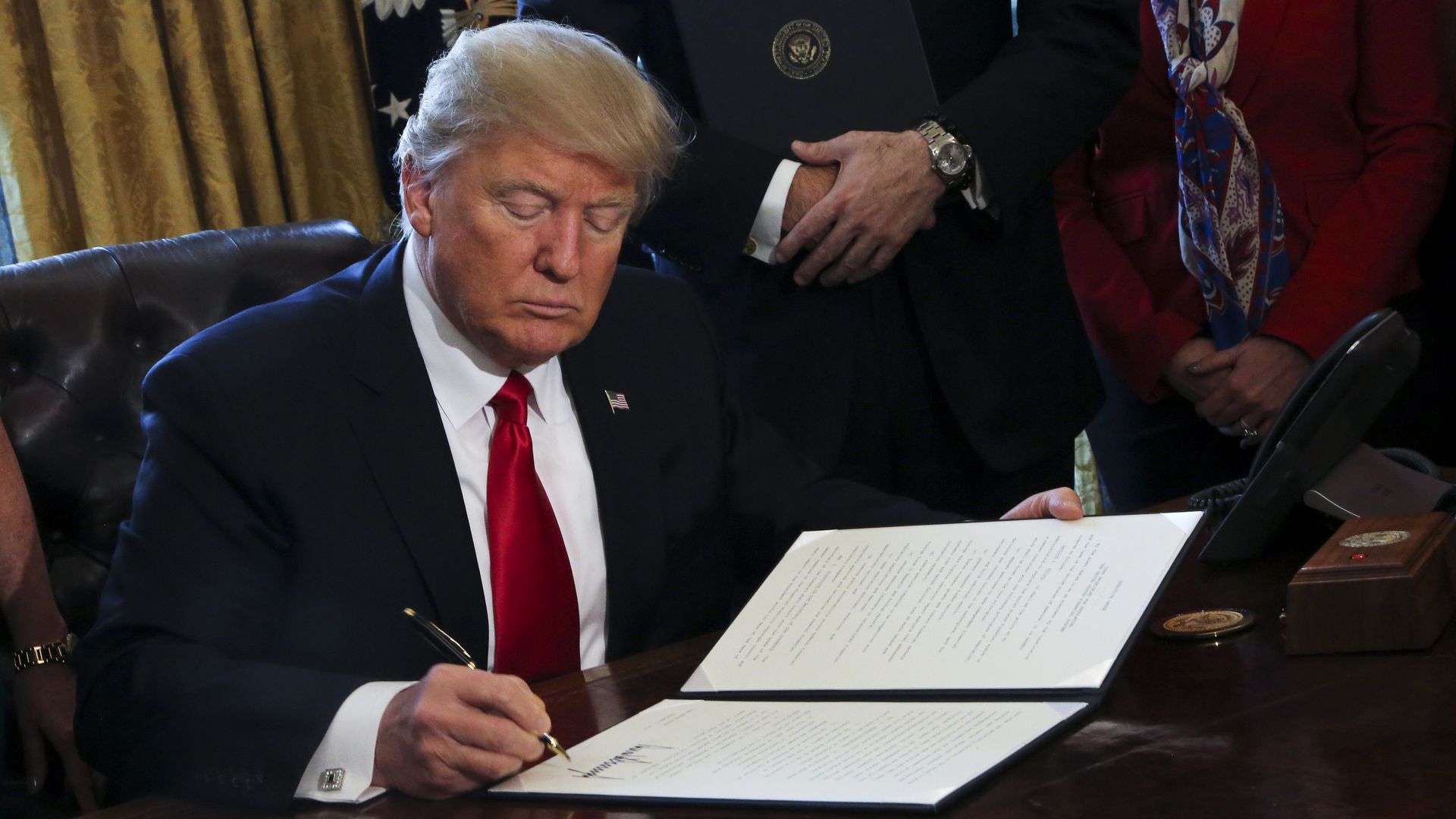 President Trump is expected to sign an executive order imminently to expedite pipeline development, according to sources familiar with the plans.
Details: White House economic advisor Larry Kudlow said the executive order could come as soon as next week, while speaking at a closed-door event Wednesday hosted by conservative think tank American Council for Capital Formation, according to two sources with direct knowledge.
Why it matters: Trump has long supported pipelines as part of his agenda backing oil and natural gas and what the administration has dubbed America's "energy dominance" around the world. The reality is more mixed.
One of his first moves was to sign executive orders streamlining construction of the controversial Keystone XL and Dakota Access pipelines.
The latter is operating, but the former remains stuck in legal limbo.
The administration has a more mixed record with its role reviewing natural gas pipeline projects in the Northeast, which are facing intense opposition from local politicians and environmentalists.
For the record: Requests for comment to White House spokespeople weren't immediately returned. It's unclear what the details of the policy will be.
Go deeper: Politico reported on the potential of such executive orders in late January. The publication wrote then that the policies could "weaken states' power to block energy projects and ease the construction of new pipelines to facilitate the movement of a glut of domestic oil and gas."
Go deeper