Investors traded $4.9 trillion of emerging markets debt in 2018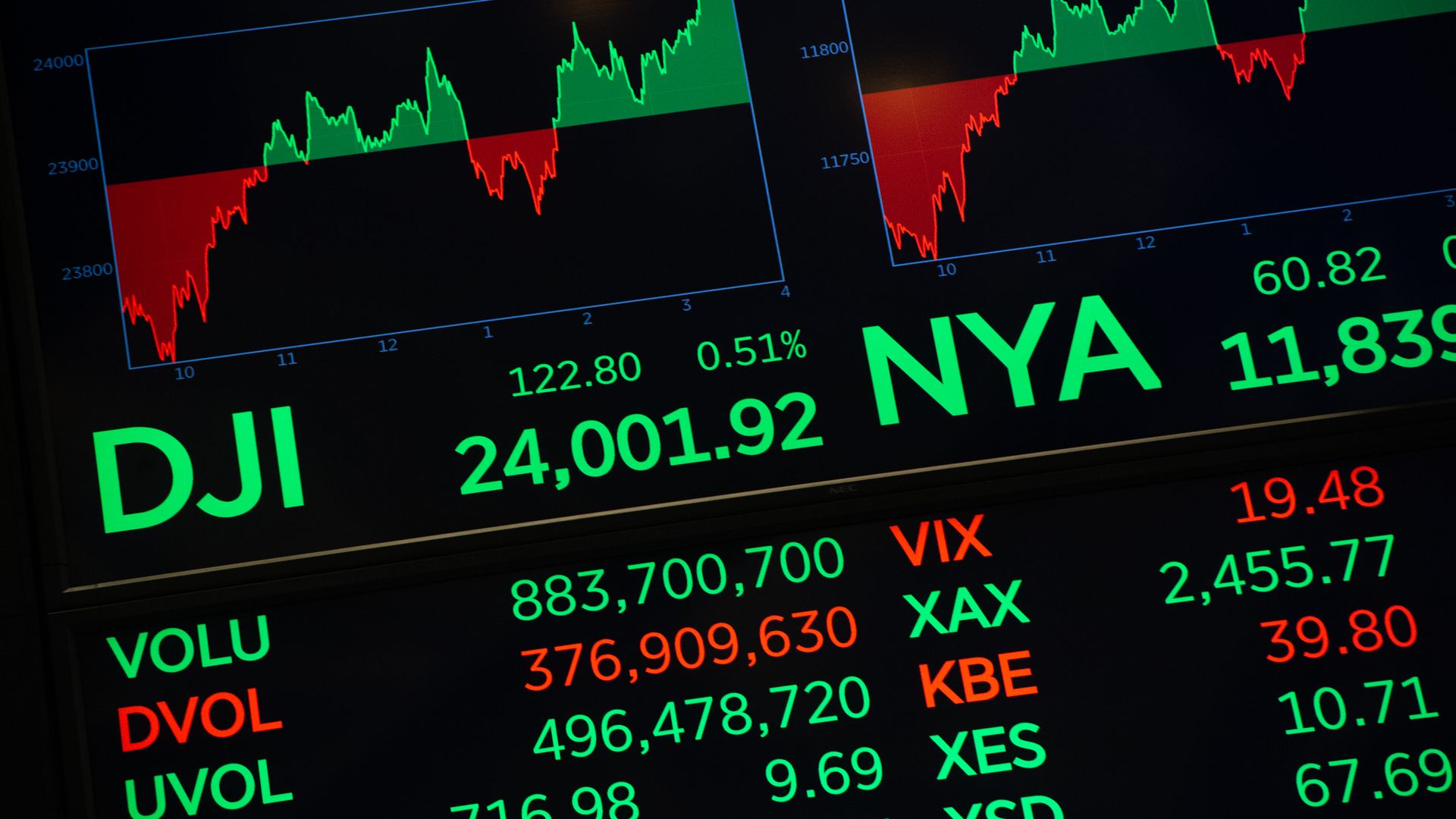 Investors pulled back slightly on emerging markets debt last year, with trading volumes falling just 0.4% to $4.88 trillion, according to a new report from trade association EMTA.
Why it matters: Despite the Fed raising rates 4 times and the U.S. dollar rising — both are seen as very negative for EM bonds — investors bought emerging market debt at roughly the same level as 2017 when the asset class significantly outperformed U.S. debt.
Context: EM debt had a rough 2018, with the JPMorgan EM global bond index delivering -5% returns and a number of major EM currencies falling in value against the dollar, delivering a double whammy to local currency bondholders.
EM equities were hard hit, with the MSCI emerging market stock index down 15%.
Yes, but: Trading volumes fell to their lowest since 2015, which was the lowest they had been since 2009. EM debt had picked up significant momentum going into 2016, reaching nearly $5.2 trillion, but has pulled back since.
Investors also dramatically increased the volume of insurance trading on emerging market debt, trading 40% more credit default swaps last year than they did in 2017, EMTA's data showed.
CDS trade volume rose to $1.8 trillion as worries increased over the health of Turkey and Argentina's economies, as well as elections in countries such as Brazil and Mexico.
Go deeper: Emerging markets are hot again after a rocky 2018
Go deeper