Oil giant Equinor signals interest in battery tech with latest investment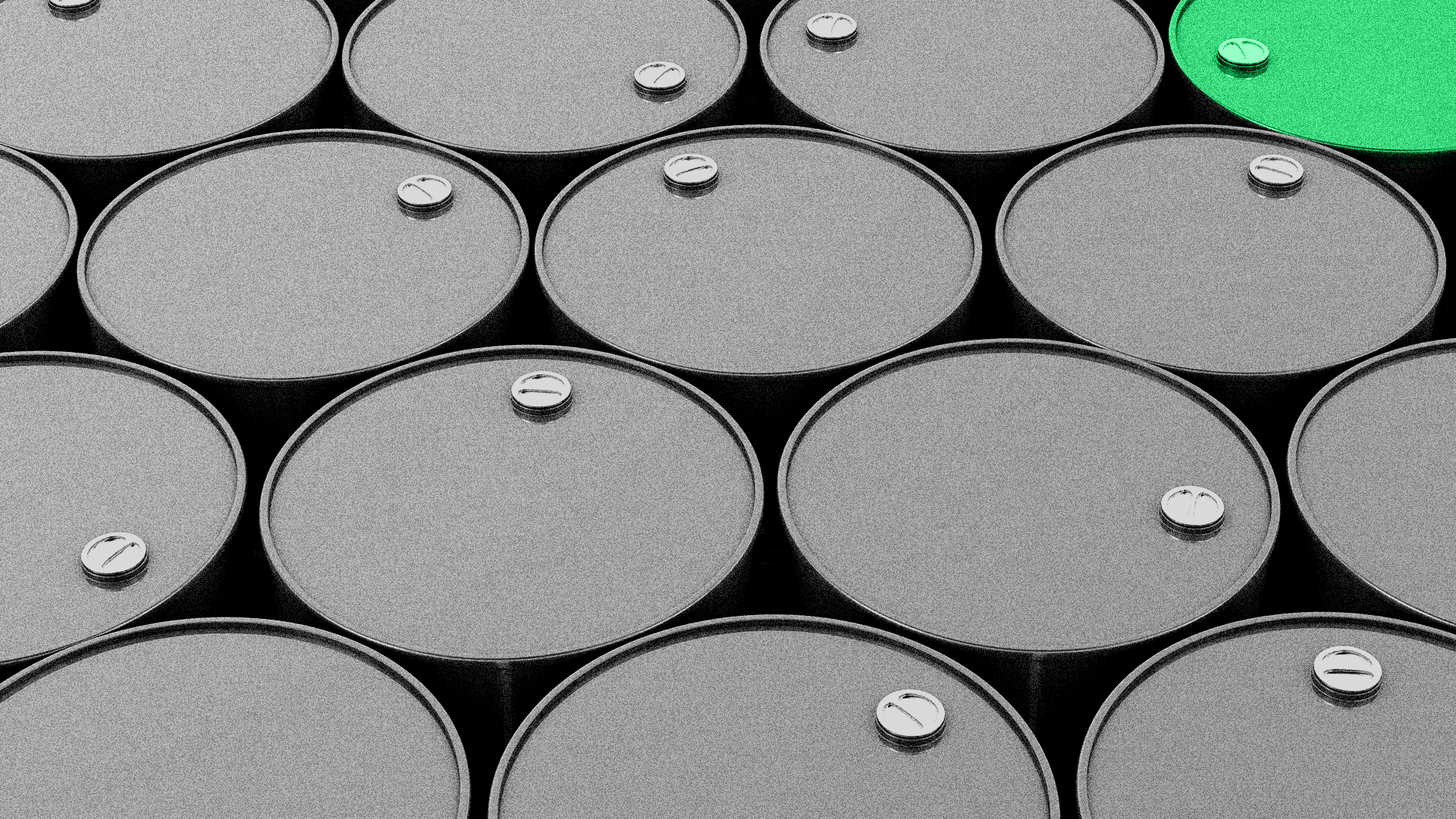 Equinor, the Norwegian oil-and-gas behemoth, is among two new investors in Volta Energy Technologies, a consortium that provides venture financing to startups seeking breakthroughs in battery technology.
Why it matters: The investment is a major sign of how the world's biggest oil companies are diversifying into low-carbon vehicle and grid tech, even though it remains a small part of their portfolios.
It also signals a major expansion for Volta, which launched in late 2017 and has an agreement with Argonne National Laboratory to help validate promising tech using private funds.
It has invested in four startups so far, including Ionic Materials, which is trying to commercialize solid-state batteries, and Conamix, which is developing a system to produce high-energy batteries with electrodes that don't rely on cobalt.
Where it stands: Equinor and the big Korean auto supplier Hanon Systems have both made a 5-year commitment, according to Volta.
They join existing Volta backers, which include the utility giant Exelon and the lithium supplier Albemarle, and bring the total funding to $180 million, a spokesperson said.
Go deeper:
Go deeper