The Fed takes on climate change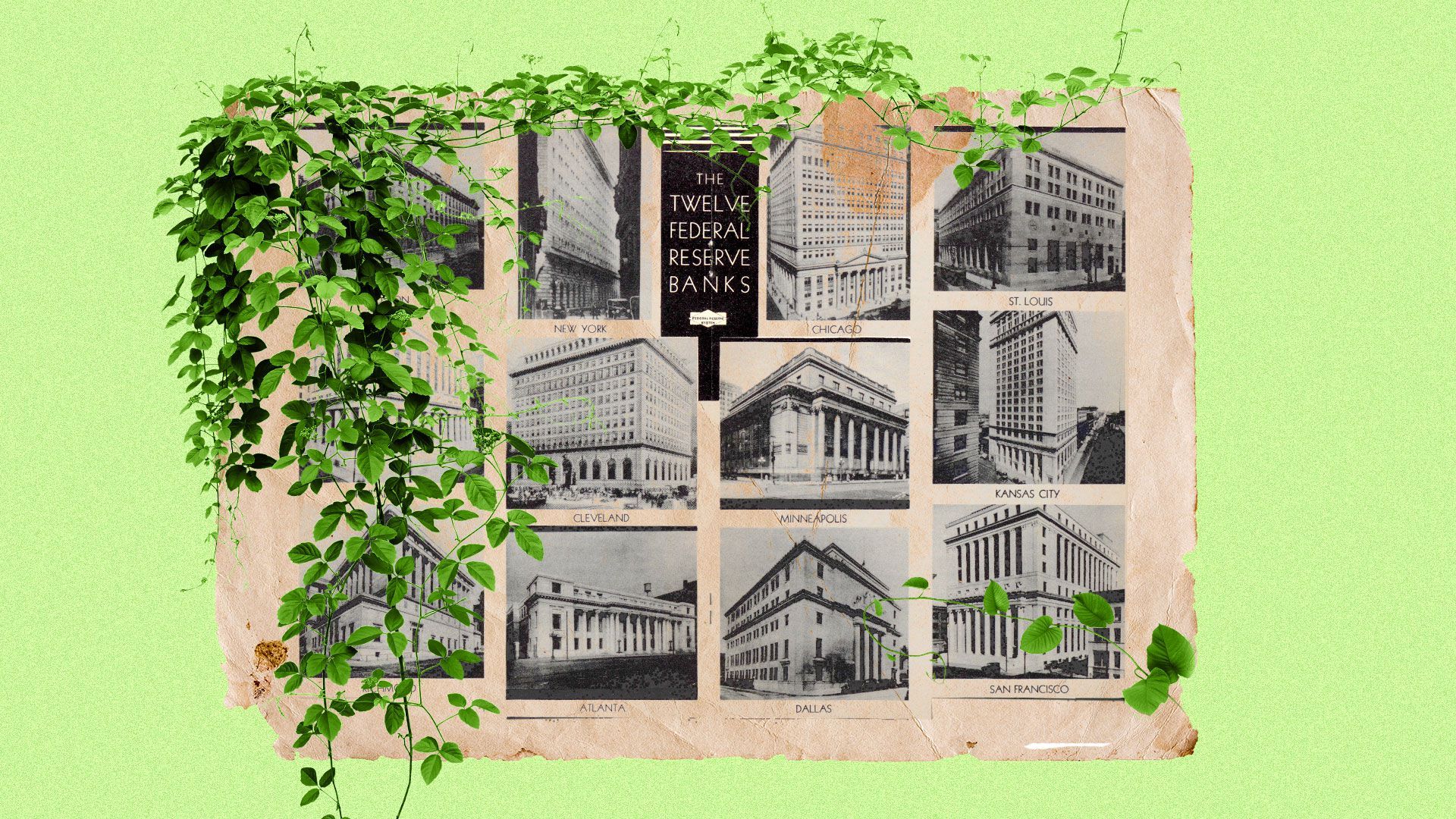 The Federal Reserve waded unambiguously into the conversation about climate change this week, as the San Francisco Fed produced a report detailing the potential financial, economic and monetary policy implications of global warming.
Why it matters: In addition to the effects climate change has on businesses, such as "infrastructure damage, agricultural losses and commodity price spikes caused by droughts, floods, and hurricanes," Glenn Rudebusch, a senior policy adviser and executive vice president at the San Francisco Fed, argues climate change is becoming increasingly relevant for monetary policy.
"Climate-related financial risks could affect the economy through elevated credit spreads, greater precautionary saving, and, in the extreme, a financial crisis."
"With regard to financial stability, many central banks have acknowledged the importance of accounting for the increasing financial risks from climate change .... These risks include potential loan losses at banks resulting from the business interruptions and bankruptcies caused by storms, droughts, wildfires, and other extreme events."
Why you'll hear about this again: Earlier this year, all 4 of the still-living former Fed chairs joined nearly 30 Nobel economists and all but 1 former chair of the White House's Council of Economic Advisers in signing a statement of support for a carbon-tax policy — one that has been gaining support from Big Oil companies, environmental groups and others across the political spectrum.
But this week's paper was the first clear indication in an official Fed release that the central bank is watching and preparing for the potential of major financial disruptions from climate change.
Our thought bubble, from Axios Science Editor Andrew Freedman: A key trend in the scientific literature during the past few years has been the increased recognition that global warming constitutes a major economic threat nationally and worldwide. Climate impacts are already costing nations billions in the form of extreme weather events and coastal adaptation costs for sea level rise, and these will rise more steeply in coming years.
The bottom line: "For the Fed, the volatility induced by climate change and the efforts to adapt to new conditions and to limit or mitigate climate change are also increasingly relevant considerations," Rudebusch writes. "Moreover, economists, including those at central banks, can contribute much more to the research on climate change hazards and the appropriate response of central banks."
Go deeper: Where the alarming economic damage stat in last year's climate report came from
Go deeper