Education Department opens probe into college admissions scandal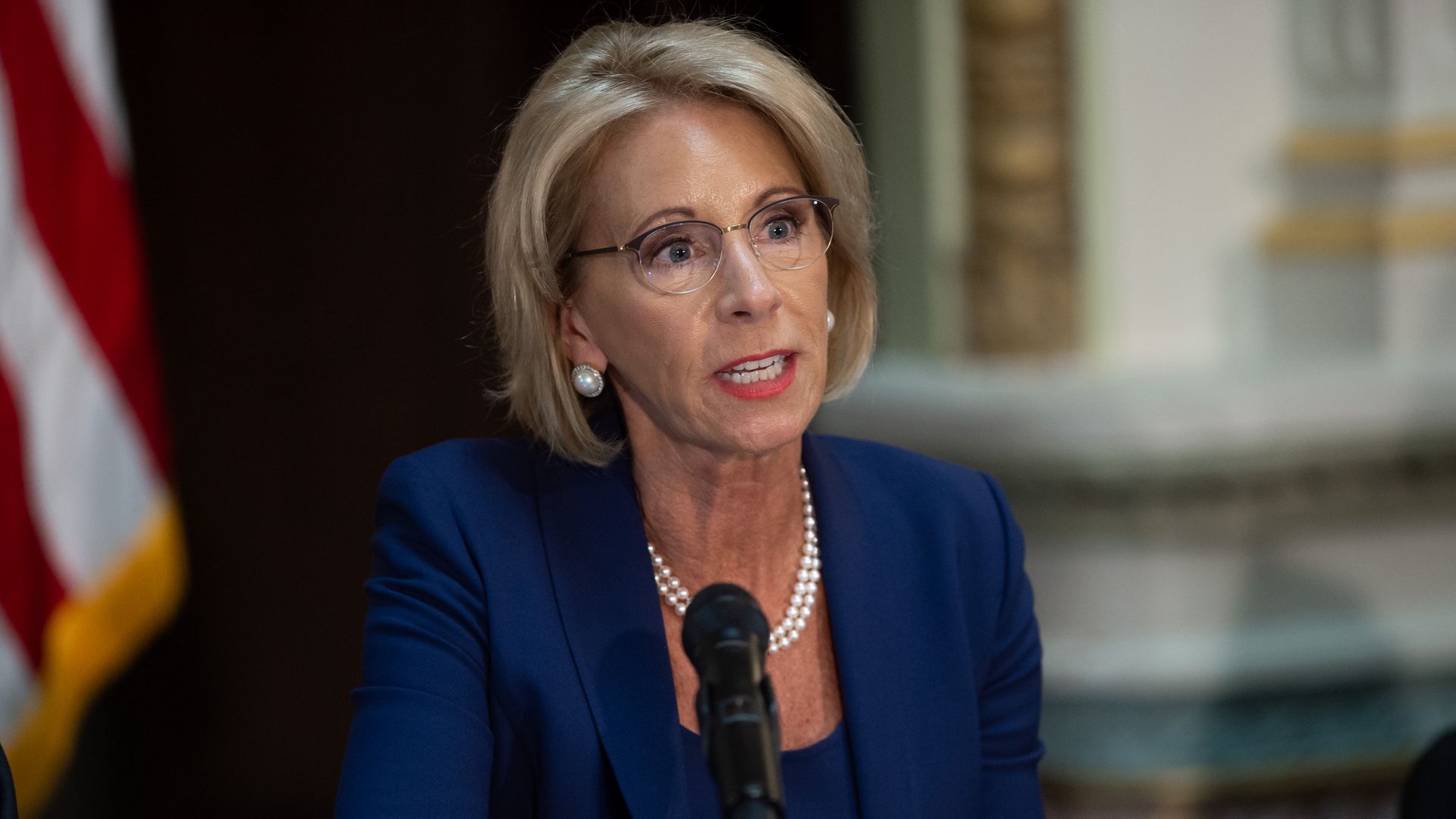 The Department of Education on Monday informed 8 universities connected to a massive college admissions bribery scheme that the agency has launched an investigation to determine whether any of the schools violated federal laws governing student financial aid programs or other regulations, Politico reports.
Details: The department sent letters about its probe to the presidents of Yale University, Wake Forest University, the University of San Diego, Stanford University, Georgetown University, the University of Texas at Austin, the University of Southern California and the University of California, Los Angeles. The agency could slap penalties against the schools if federal laws have been violated, which would "include cutting off an institution's access to Pell Grants and federal student loans," per Politico.
Go deeper: The cheating scheme uncovered in Operation Varsity Blues
Go deeper