Prosecutors drop all charges against Jussie Smollett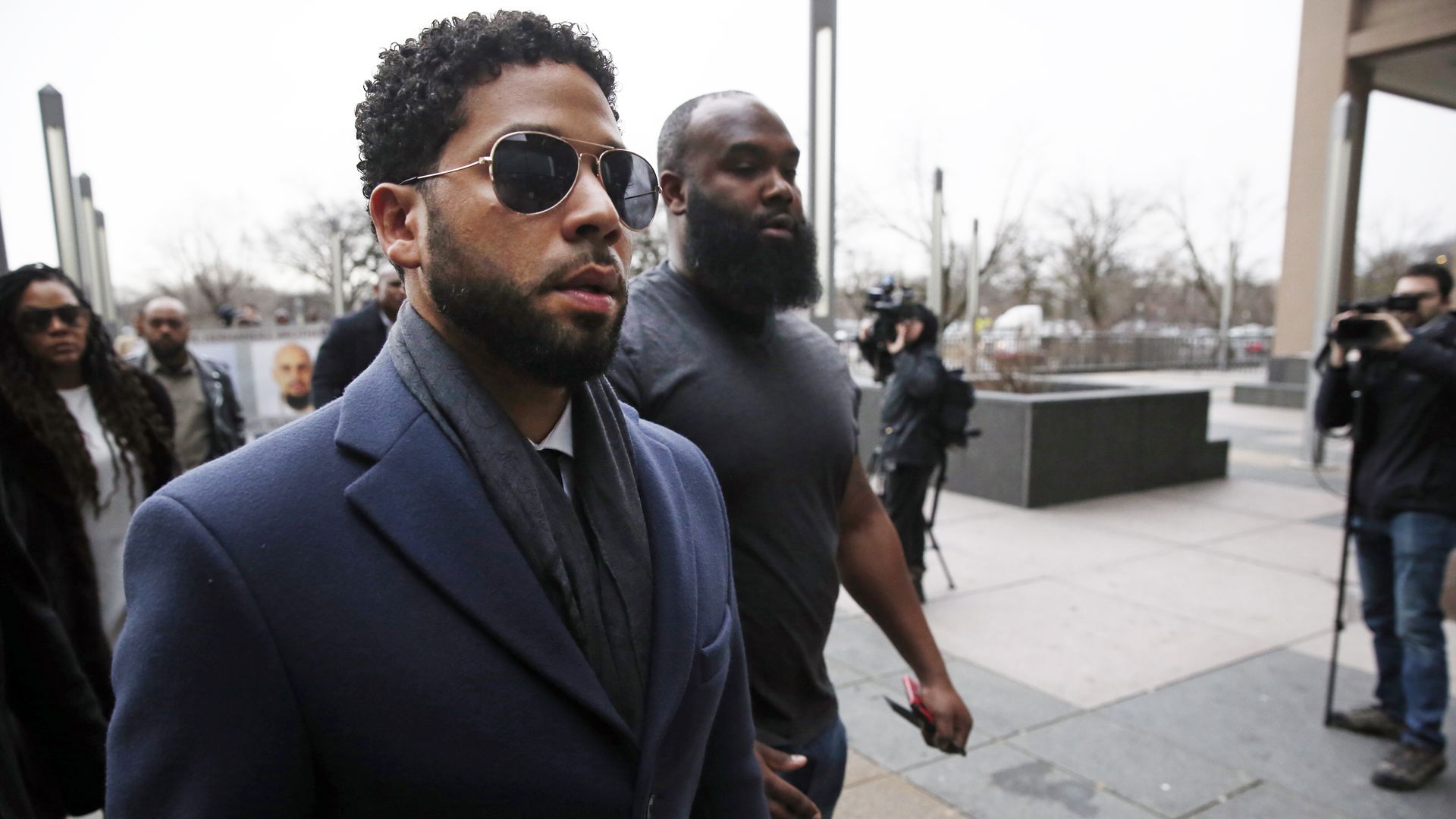 Cook County prosecutors have dropped all 16 counts against "Empire" actor Jussie Smollett for allegedly lying to law enforcement in January that he had been the victim of a hate crime, the Chicago Tribune reports.
The latest: In an interview with the New York Times' Julie Bosman, assistant state's attorney Joe Magats said that Smollett is not exonerated, and that the charges were dropped in exchange for Smollett's agreement to do community service.
"Here's the thing -- we work to prioritize violent crime and the drivers of violent crime. Public safety is our number one priority. I don't see Jussie Smollett as a threat to public safety. ... We stand behind the investigation, we stand behind the decision to charge him and we stand behind the charges in the case. The mere fact that it was disposed of in an alternative manner does not mean that there were any problems or infirmities in the case or the evidence."
Details: After dismissing the charges, a prosecutor said: "After reviewing all of the facts and circumstances of the case, including Mr. Smollett's volunteer service in the community and agreement to forfeit his bond ... we believe this outcome is a just disposition an appropriate resolution to this case." A judge granted a motion to seal the case and wipe Smollett's record clean.
Smollett addressed the press after his emergency hearing and thanked his friends, family and supporters for standing by him.
Statement from Smollett's lawyers:
"Today, all criminal charges against Jussie Smollett were dropped and his record has been wiped clean of the filing of this tragic complaint against him. Jussie was attacked by two people he was unable to identify on January 29. He was a victim who was vilified and made to appear as a perpetrator as a result of false and inappropriate remarks made to the public causing an inappropriate rush to judgment.
"Jussie and many others were hurt by these unfair and unwarranted actions. This entire situation is a reminder that there should never be an attempt to prove a case in the court of public opinion. That is wrong. It is a reminder that a victim in this case Jussie, deserves dignity and respect. Dismissal of charges against the victim in this case was the only just result.
"Jussie is relieved to have this situation behind him and is very much looking forward to getting back to focusing on his family, friends and career."
Go deeper