GOP leader Kevin McCarthy asks Schiff to step down as intelligence chair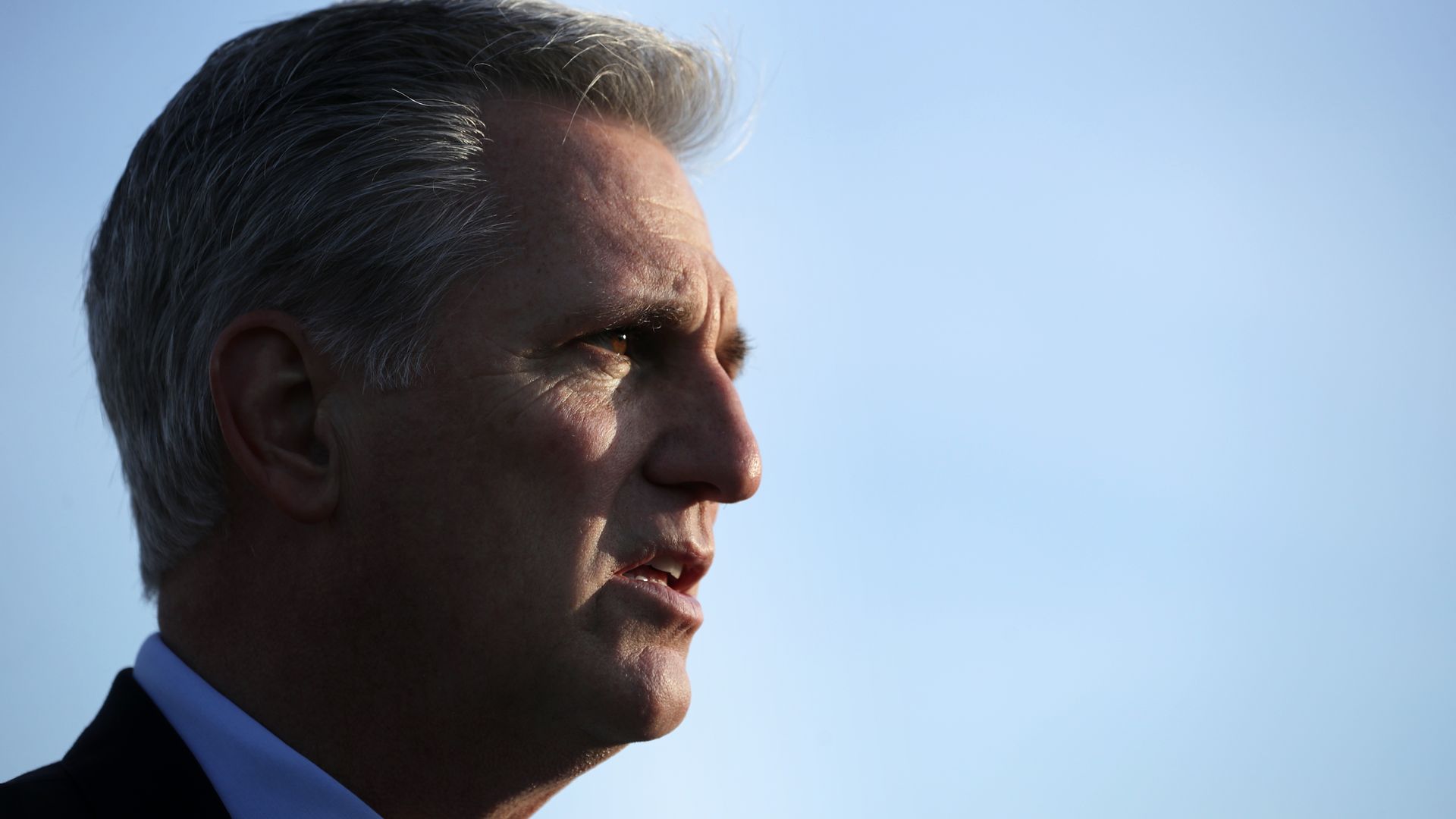 House Minority Leader Kevin McCarthy (R-Calif.) is one of several prominent Republicans to demand that House Intelligence Committee chairman Adam Schiff (D-Calif.) step down from his position for promoting allegations of a Trump campaign conspiracy with Russia, Politico reports.
The big picture: Attorney General William Barr released a summary of special counsel Robert Mueller's report on Sunday that concluded there was not sufficient evidence to establish a Trump-Russia conspiracy. Trump defenders are taking the news as complete vindication of the president, while Schiff has joined other Democrats in demanding that the full Mueller report be released to the public, while pressing on with his committee's own investigation into Russian contacts.
Go deeper: 3 key quotes from Barr's summary of Mueller report
Go deeper