Duke to pay $112.5 million settlement for allegedly falsifying research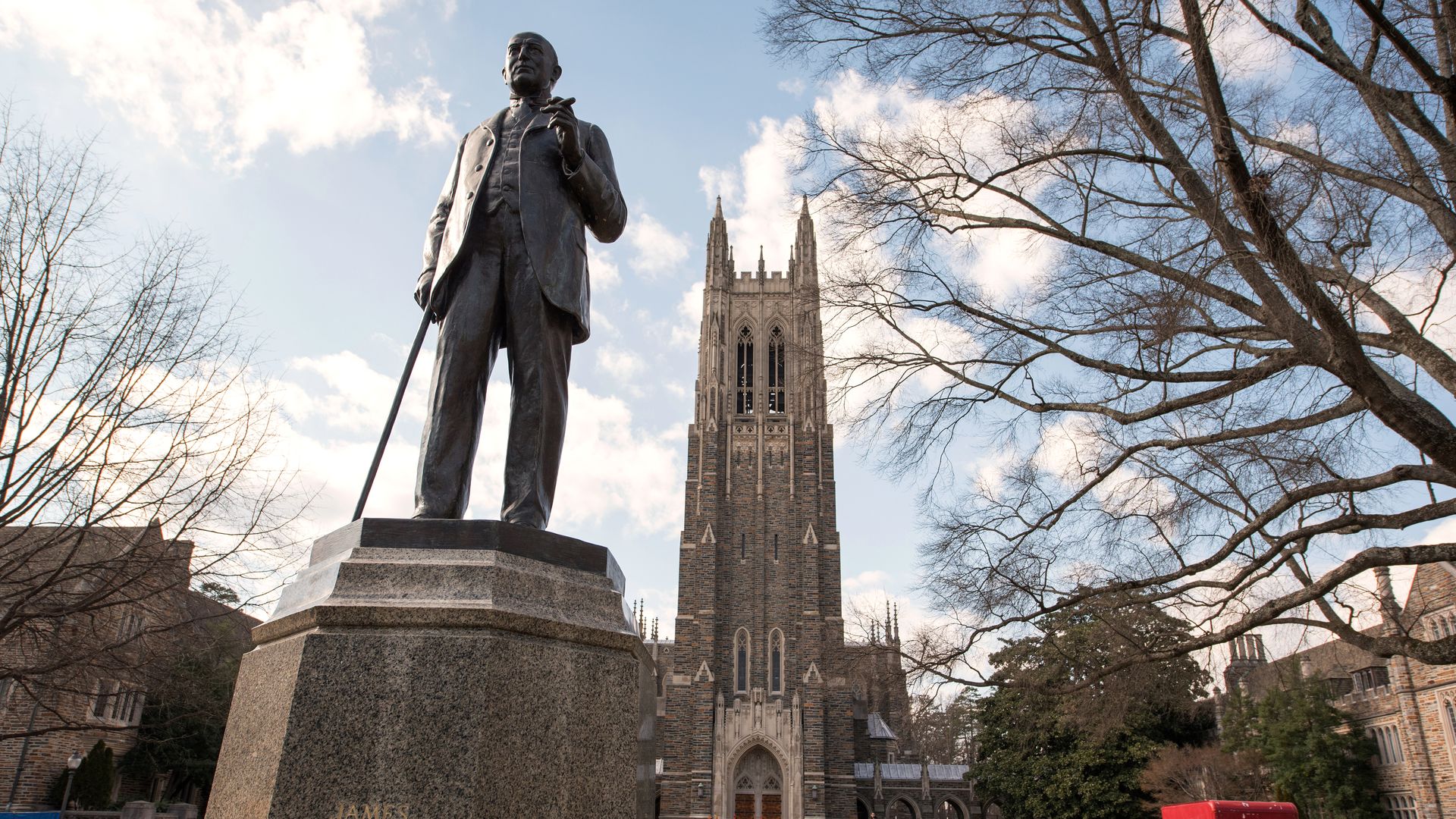 Duke University has agreed to pay the U.S. government $112.5 million to settle allegations that it knowingly falsified or fabricated data research in 30 grants to the National Institutes of Health and the Environmental Protection Agency between 2006 and 2018, the Department of Justice announced Monday.
Why it matters: The falsified grants caused the NIH and the EPA to pay millions of dollars in funding that they otherwise would not have. "Taxpayers expect and deserve that federal grant dollars will be used efficiently and honestly," the Justice Department said. "Individuals and institutions that receive research funding from the federal government must be scrupulous in conducting research for the common good and rigorous in rooting out fraud."
Go deeper