Read AG William Barr's letter to judiciary leaders on the Mueller report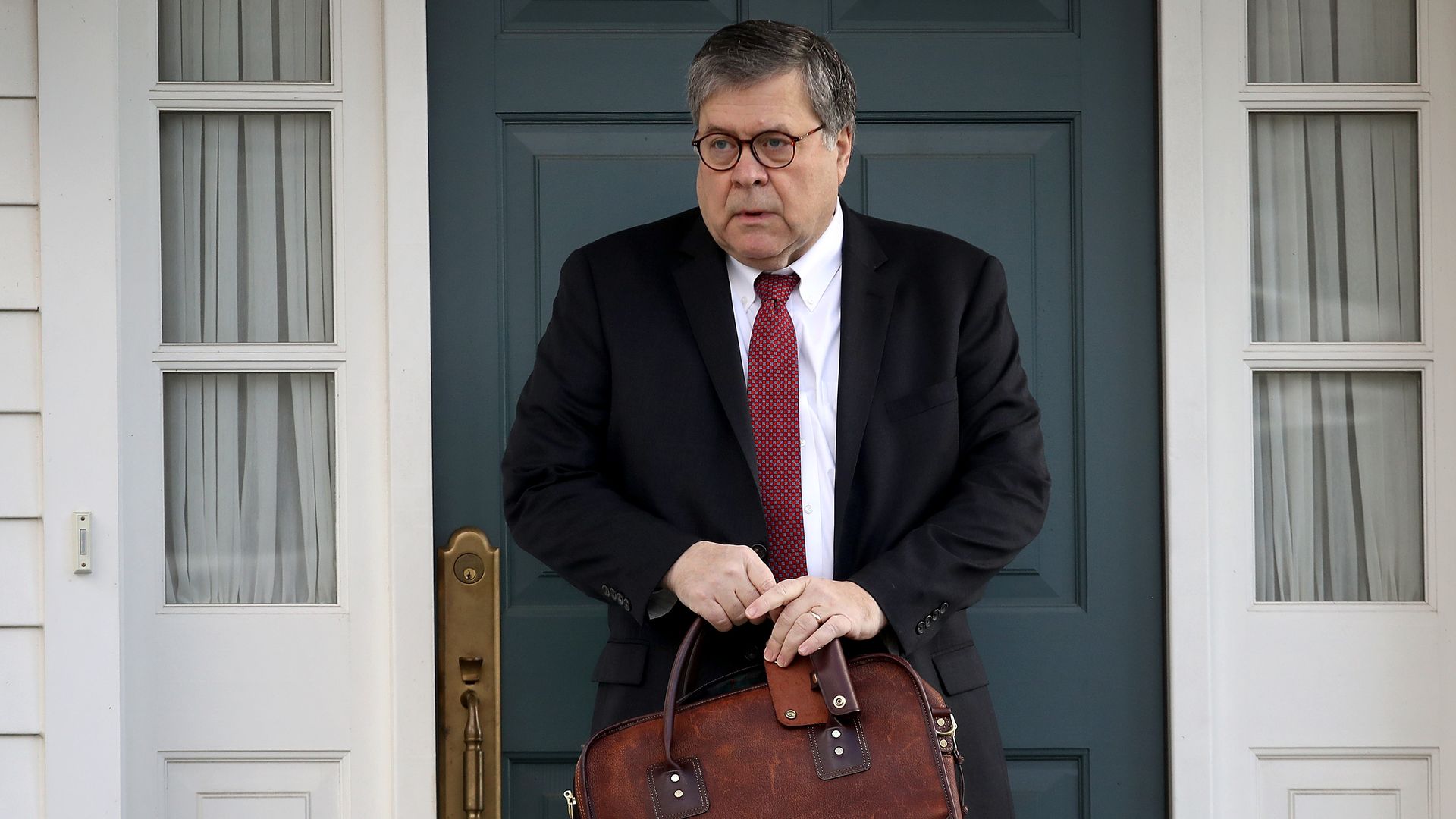 Special Counsel Robert Mueller's office submitted the confidential report to Attorney General William Barr on Friday afternoon, promptly followed by a letter from Barr addressed to House and Senate judiciary leaders, telling them he remains committed "to as much transparency as possible."
Details: Barr said he could complete the review and advise Congressional leadership accordingly as early as this weekend. He shared his intention to confer with Deputy Attorney General Rosenstein and Mueller to determine what of the information can legally be released to Congress and made public.
Later in the evening, Democratic chairs of six House committees demanded that the Justice Department release "without delay" the full report it has received from special counsel Robert Mueller, and turn over all evidence Mueller has uncovered.
The Democrats say since the Justice Department asserts a sitting president can't be indicted, Barr's failure to release evidence of criminal or other misconduct by President Donald Trump "would raise serious questions about whether the Department of Justice policy is being used as a pretext for a cover-up of misconduct."
The six chairs are Jerrold Nadler of Judiciary and Eliot Engel of Foreign Affairs; Elijah Cummings of Oversight and Reform; Adam Schiff of the Intelligence Committee, Maxine Waters of Financial Services and the Ways and Means Committee's Richard Neal.
Go deeper