Pope OKs resignation of Chile's highest-ranking Church official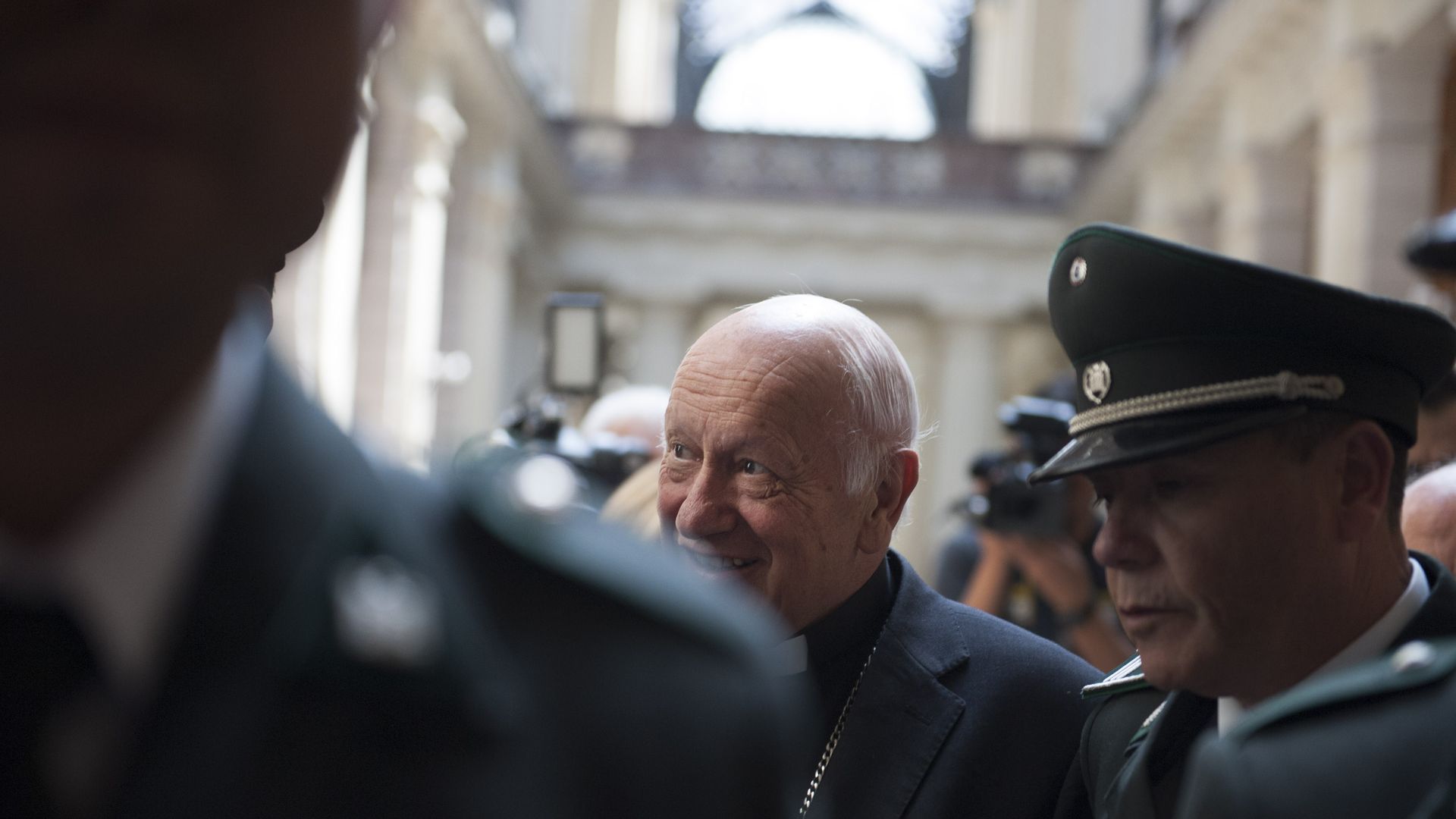 As Chile's Catholic Church is entangled in a sprawling sex abuse scandal, Pope Francis authorized the resignation of Cardinal Ricardo Ezzati as archbishop of Santiago, per a Vatican statement released on Saturday, Reuters reports.
The big picture: Ezzati, 77, was the highest-ranking member of the Catholic Church in Chile. Despite abdicating his position, he can maintain his cardinal title. His resignation brought the total to 8 bishops who have stepped down since 34 Chilean bishops collectively withdrew during an emergency meeting with the pope in May 2018 amid a cover-up probe. Also last year, 2 other Chilean bishops were defrocked in response to accusations that they molested children. Per Reuters, investigations have followed 120 allegations of sexual abuse or cover-ups involving 167 Chilean Church officials or workers.
What's next: Ezzati has been indicted on several charges of cover up, including some involving the case of Oscar Munoz, once a top aide to the Santiago Archbishopric, who will stand trial for charges of abuse and rape of at least 5 children. The Vatican announced the pope named Bishop Celestino Aós Braco as "apostolic administrator" to lead the Santiago archdiocese until a new archbishop is named.
Go deeper: Almost 400 Catholic priests, staff in Illinois accused of child abuse
Go deeper