Florida Republicans propose 2 bills in which former felons pay to vote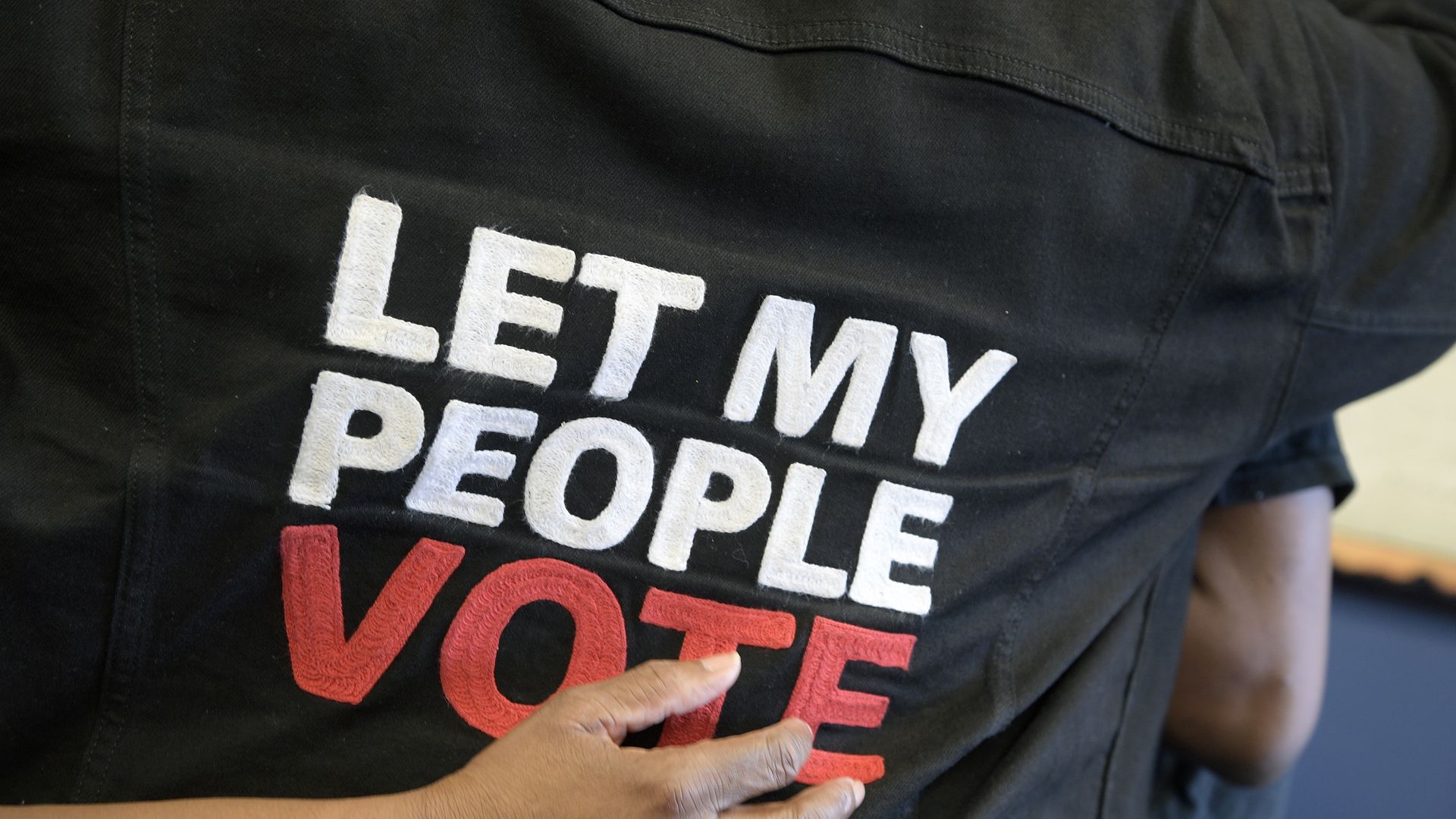 Democrats are calling 2 Republican-led bills in Florida's state legislature — that require former felons to pay a range of fees before they can submit their votes — a modern-day "poll tax" that discourages voting altogether, CNN reports.
The state of play: After a statewide referendum passed in the 2018 midterms restoring 1.4 million Floridian ex-felons' voting rights, Republicans quickly retorted, describing the law as ambiguous. The state House Criminal Justice Committee passed a bill on Tuesday that would order felons to repay court fines and reparations, including "any cost of supervision or other monetary obligation." A comparable bill was introduced in the state Senate's Criminal Justice Committee with a vote anticipated for Monday. The proposed fees are expected to range from a few hundred dollars to tens of thousands of dollars, according to Lisa Foster, the co-director of the Fines and Fees Justice Center, an organization that works to cut fees in the U.S. justice system.
Why it matters: The a flood of more than 1 million new voters could significantly impact Florida voting outcomes, which are already often decided by slim margins.
Go deeper