The world's first climate treaty turns 25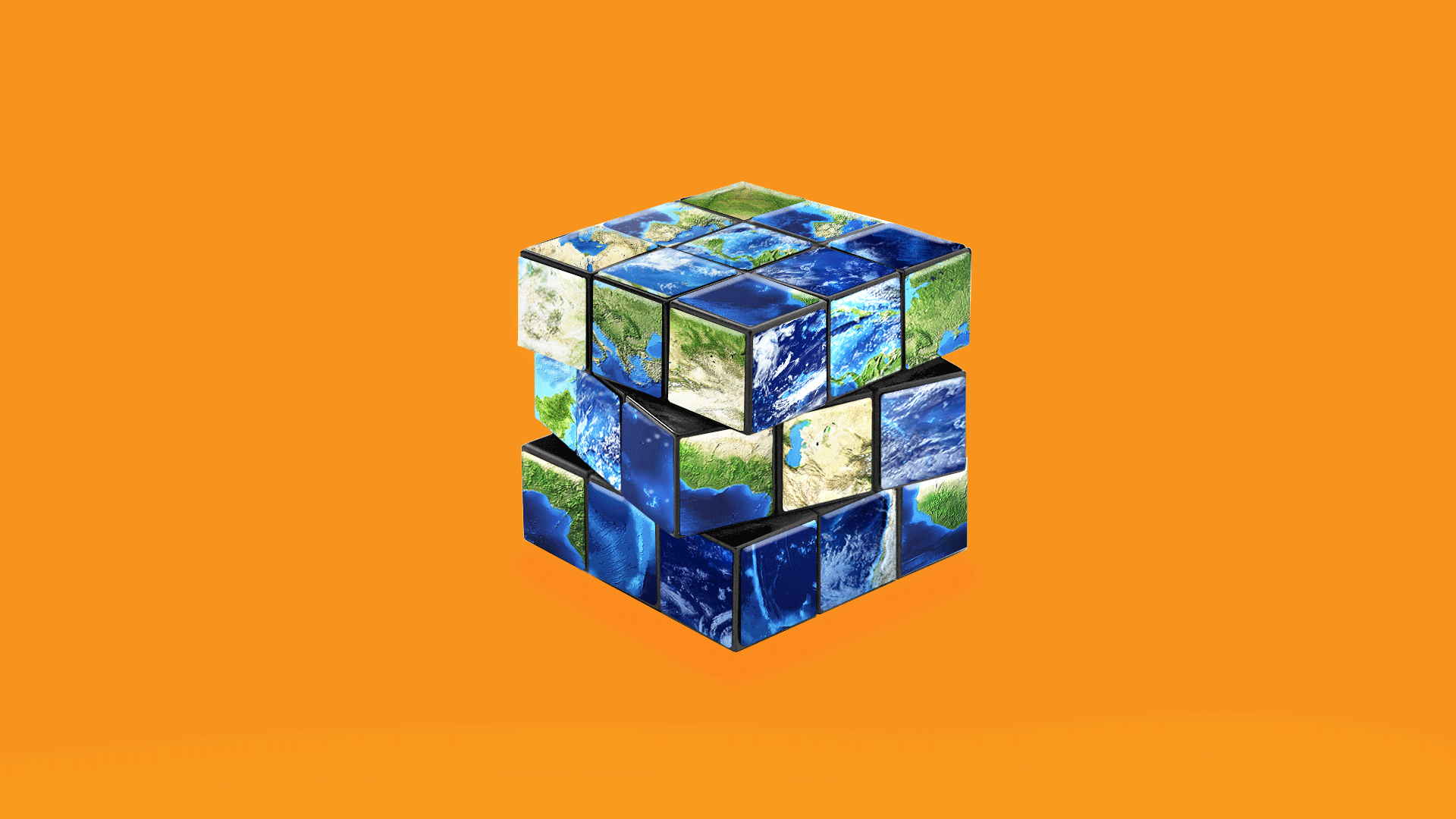 Yesterday marked 25 years since the UN's Framework Convention on Climate Change entered into force.
Why it matters: The deal struck in Rio de Janeiro laid the foundation for negotiations — lots of negotiations — that ultimately produced the 2015 Paris climate agreement.
The big picture: Assessing the whole UNFCCC is more than I'll bite off here. But few would argue that the ambition in Rio is translating into policy steps anywhere near commensurate with the problem.
The treaty called for "stabilization of greenhouse gas concentrations in the atmosphere at a level that would prevent dangerous anthropogenic human-induced interference with the climate system."
By the numbers: The average concentration of atmospheric carbon dioxide in 1994 was 359 parts per million, per National Oceanic and Atmospheric Administration records.
Last year the average was 409 ppm, and now it's even higher.
2018 was the 4th-warmest year in modern temperature records that date back to the late 1800s, per NOAA.
The last 5 years comprise the 5 warmest on record, according to multiple datasets, and 9 of the top 10 have occurred since 2005.
Global CO2 emissions rose in 2017 and 2018, ending a 3-year plateau.
But, but, but: Diplomacy and negotiations under the UNFCCC have also led to greater global collaboration on confronting climate change and at least agreeing to what the goals should be.
The Paris deal aims to prevent global temperatures from rising 2°C above pre-industrial levels, with an aspirational target of holding the rise to 1.5°C.
That would require extremely steep emissions cuts in the coming years and decades, and right now hitting even the 2°C target looks unlikely.
However, the structure of the non-binding Paris deal aims for countries lay out more ambitious emissions plans.
What they're saying: Patricia Espinosa, the top UN climate official, said in a statement marking the birthday that there have been successes and disappointments.
"We have the Paris Agreement, and we have the guidelines strengthening that agreement. What we need now are results," she said, calling for more ambition and action to stabilize temperatures.
The bottom line: Major studies conclude that global warming is already having harmful effects worldwide that are expected to worsen as temperatures rise.
Go deeper: Key global warming target slipping out of reach, UN scientists warn
Go deeper