Breaking down New Zealand's swift weapons ban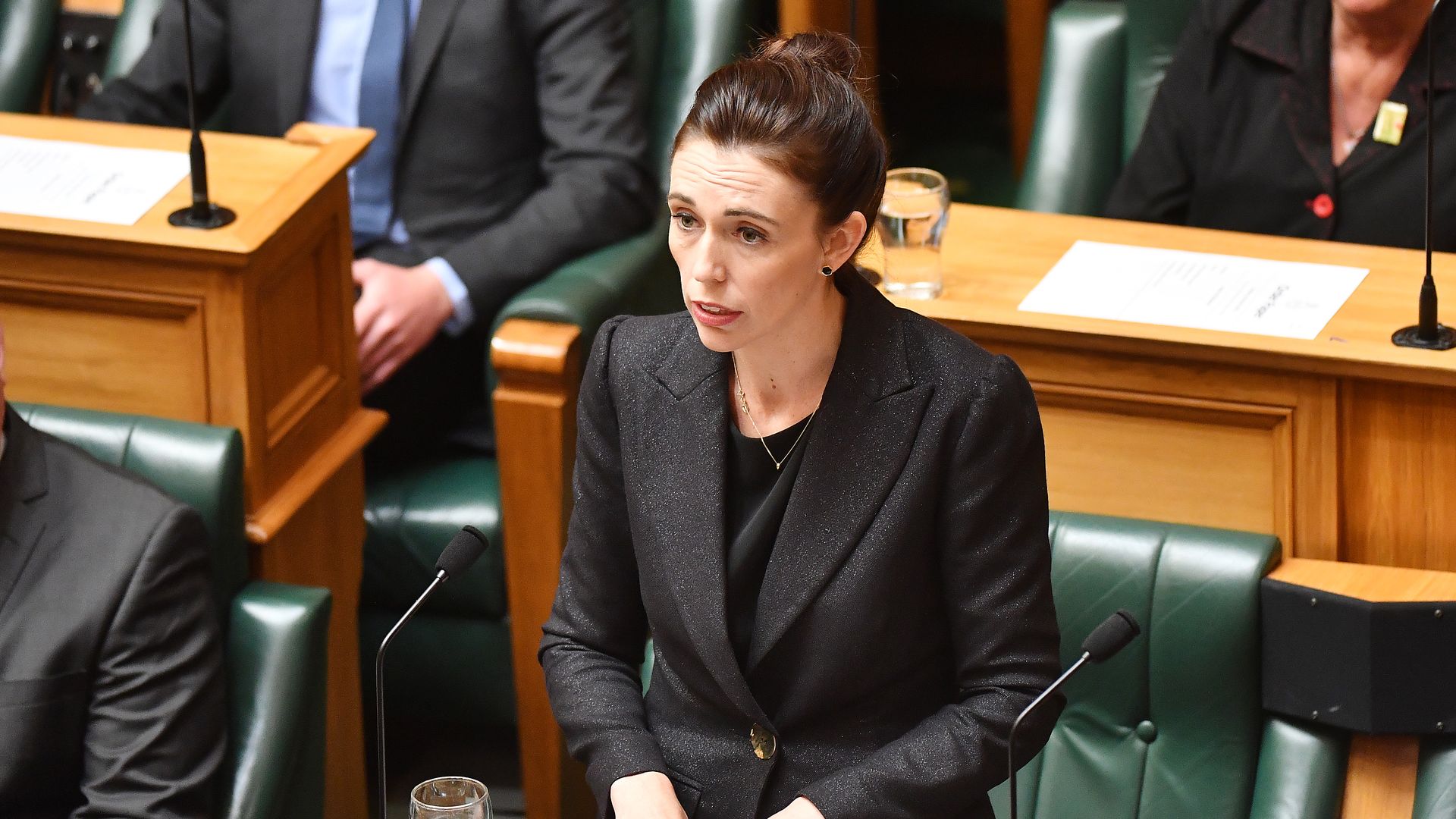 New Zealand's Prime Minister Jacinda Ardern announced on Thursday a national ban on all military-style semiautomatic weapons, just 6 days after attacks on 2 mosques in Christchurch killed 50 worshippers.
The big picture: Ardern's swift action to ban weapons that the killer used, stands in sharp contrast to the political stalemate and unwillingness to pass gun control measures in the U.S. Congress despite an alarming number of mass shootings in recent years. Already "More than a thousand people have notified Police using the online form that they wish to hand in their firearm," New Zealand Police said Friday afternoon local time. "Hundreds more have phoned them to notify them of their intentions. The gun amnesty will run until legislation has been amended."
What exactly Ardern wants to ban: As the AP notes, the ban includes any "military-style" semi-automatic guns, assault rifles and parts that can be converted into a semiautomatic weapon. Under New Zealand law, military-style semi-automatics are rifles with magazines exceeding 7 shots.
What's not included in the ban: "Semi-automatic .22 caliber or smaller guns that hold up to 10 rounds or semi-automatic and pump-action shotguns with non-detachable magazines that hold up to five rounds. The guns not banned are commonly used by farmers and hunters," per the AP.
What's next: An immediate sales ban went into effect Thursday to prevent stockpiling. The proposed laws are expected to encounter little opposition in Parliament as Ardern's liberal Labour Party, the conservative opposition National Party and one of the country's largest largest gun retailers support the measures.
Ardern had also said the ban would require a buyback of the banned weapons, a program that would cost the government about up to 200 million New Zealand dollars ($140 million).
Go deeper