Alexandria Ocasio-Cortez gets her first TIME Magazine cover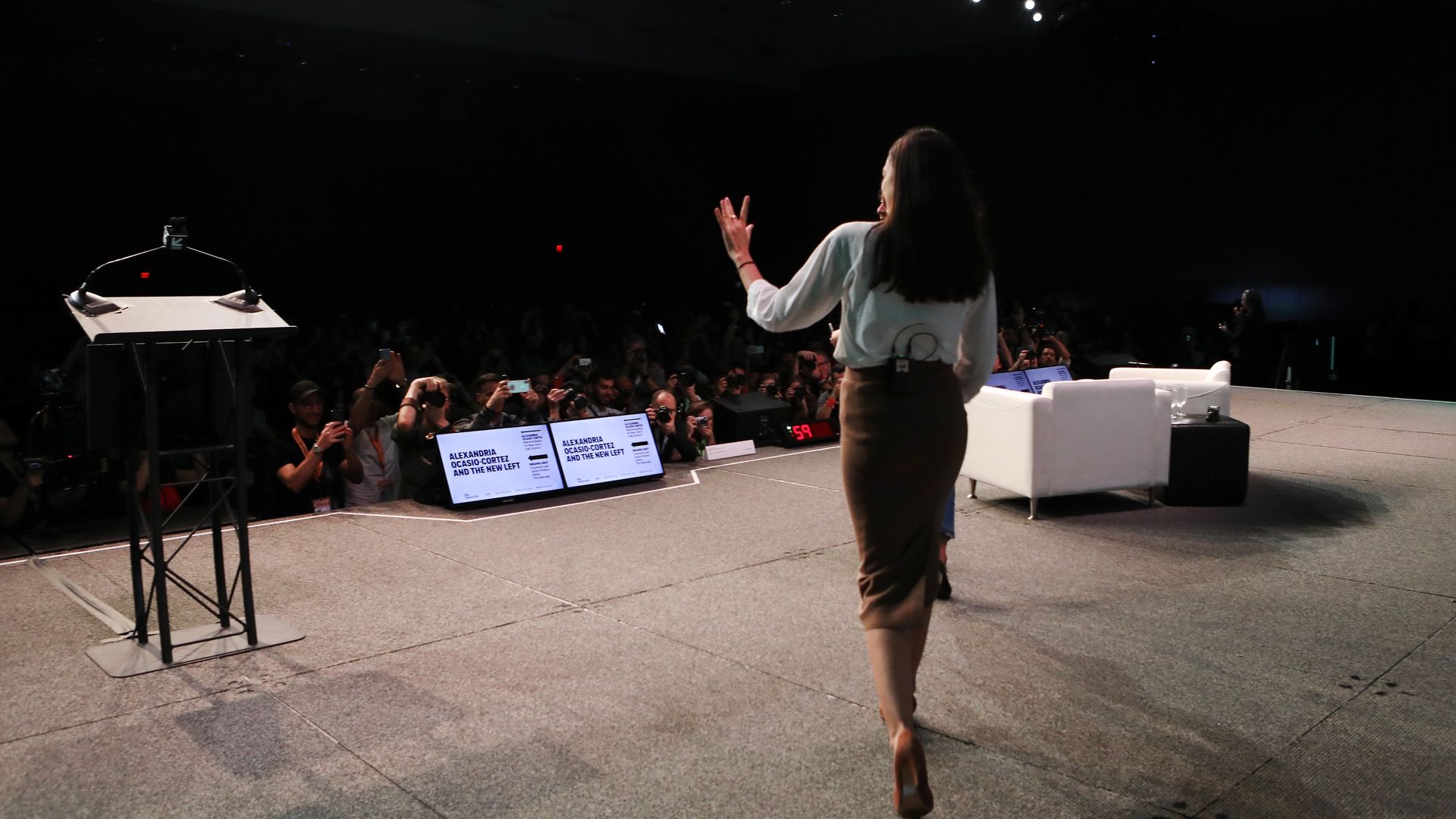 "[Alexandria] Ocasio-Cortez represents a merging of movement and electoral politics that hasn't permeated the rest of the party, let alone the rest of the country," writes Charlotte Alter in AOC's debut Time magazine cover story.
The big picture: Alter writes that AOC's key proposals — the Green New Deal and Medicare for All — won't come to fruition in 2 years, but that's not really the point. Ocasio-Cortez's focus is on 2025 as the Democratic Party gears up for 2020, and she's "thinking about how to define the agenda for the next 2 decades," not the next 2 years.
Highlights:
AOC says she grew up as a "dorky kid" who helped her mom clean neighbors' homes, showing a working-class connection.
Her reportedly transformative trip to the Standing Rock Reservation's protest against the Dakota Access Pipeline and a mid-trip stop to Flint, Michigan, where the attention on environmental degradation left her "more open to taking risks."
Her shift from a 2016 Bernie Sanders campaigner to a congresswoman, thanks to a letter of recommendation from her brother that depicted "someone who watched her family struggle through the financial crisis."
Go deeper: Wisconsin swing voters know AOC better than most 2020 Democrats
Go deeper