Almost 400 Catholic priests, staff in Illinois accused of child abuse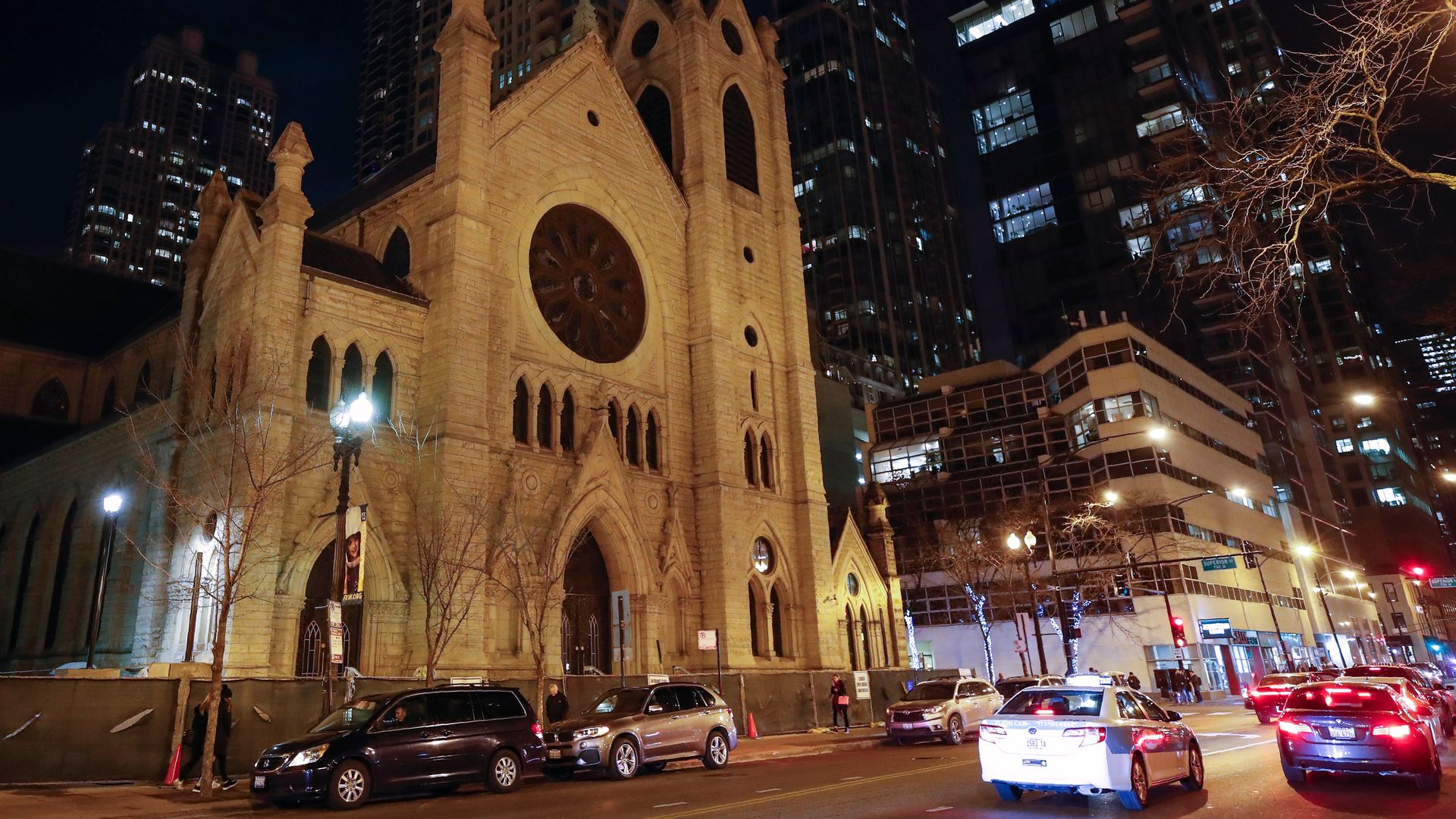 Attorneys representing clergy sex abuse victims released the names of 395 Roman Catholic priests and laypeople on Wednesday in Illinois, all who have been credibly accused of sexually abusing children, with some cases stretching back more than half a century.
The big picture The disclosure of the names, assignment histories and photographs of the clergy members in the 182-page report comes as the Catholic Church grapples with backlash over the growing number of child sex abuse scandals around the globe.
Details: "[The] most shocking among the discoveries is that some perpetrators were intentionally transferred and retained in trusted positions with direct access to children even after they were known to sexually abuse children ... but until full transparency and accountability exist, children remain in grave danger," the report stated.
Many of the accused were already identified in news reports and court records, but weren't listed on the dioceses' official lists, per the Chicago Tribune. A large number of those on the list are dead or no longer in the ministry.
Only 1 name remains active.
The other side: The dioceses in Chicago, Springfield and Joliet, Ill., have defended their handling of clergy abuse allegations, the AP reports.
The Diocese of Springfield also cast doubt on the report's accuracy "because it said the whereabouts of several diocese priests were unknown, even though the diocese has confirmed their deaths," per the Tribune.
Go deeper: The stunning scale of the global Catholic sex abuse crisis
Go deeper