AT&T CEO plays down media exec departures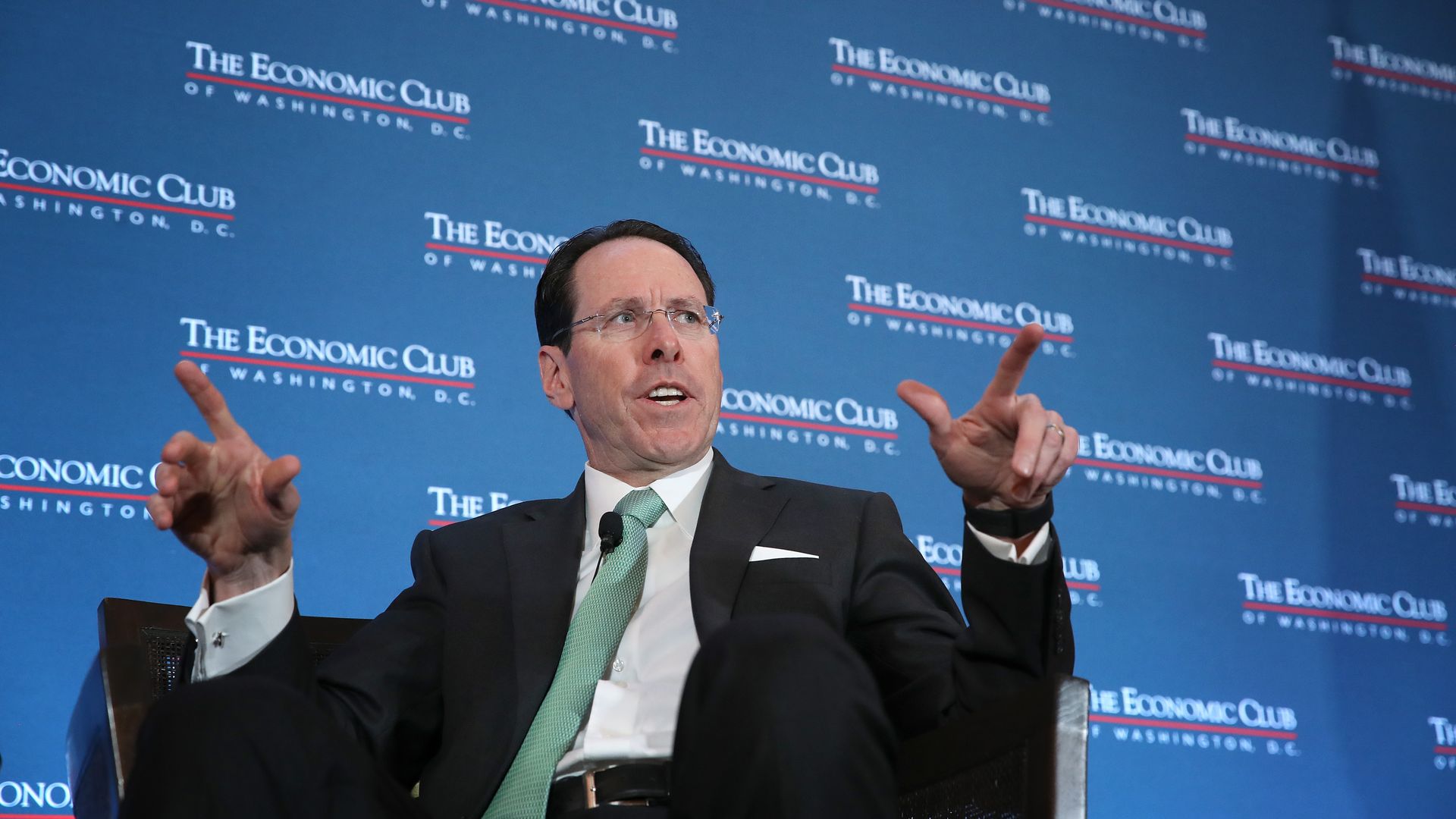 AT&T chief executive Randall Stephenson played down the recent departure of executives from Time Warner, which the company acquired last year and used to build its new WarnerMedia unit.
Why it matters: Stephenson's bet that the telecom company can use original content to compete with Amazon and Netflix depends on its ability to integrate the Time Warner properties into its business.
Background: Time Warner CEO Jeff Bewkes departed the company when the deal closed.
HBO chief Richard Plepler and Turner president David Levy both left recently after it became clear they'd lose power in the consolidated company.
And Kevin Tsujihara stepped down this week as the head of the Warner Bros. movie studio after allegations he worked to set up job opportunities for an actress with whom he was in a sexual relationship.
What he's saying: "Does it worry me? Yeah, of course you worry," Stephenson said during an event hosted by the Economic Club of Washington, D.C., on Wednesday. "But other than the head of Warner Bros. studios ... the rest of them were not surprises."
He said that Plepler "did an amazing job growing HBO to where it is today, but where the world is going is a very different place."
He said the company would focus on diversity in hiring executives in the future.
Stephenson also weighed in on the debate over shunning Huawei networking technology on national security grounds.
"I don't think our government is doing their best work in explaining why this security risk exists," he said.
He said he was less worried about the Chinese government eavesdropping than about a foreign company being enmeshed with connected infrastructure down the road.
"We have to ask ourselves a question: If that much of our infrastructure will be attached to this kind of technology, do we want to be cautious about who is the underlying company behind that technology?" he said. "We damn well better be."
Go deeper