Trump still wants to prop up struggling coal and nuclear plants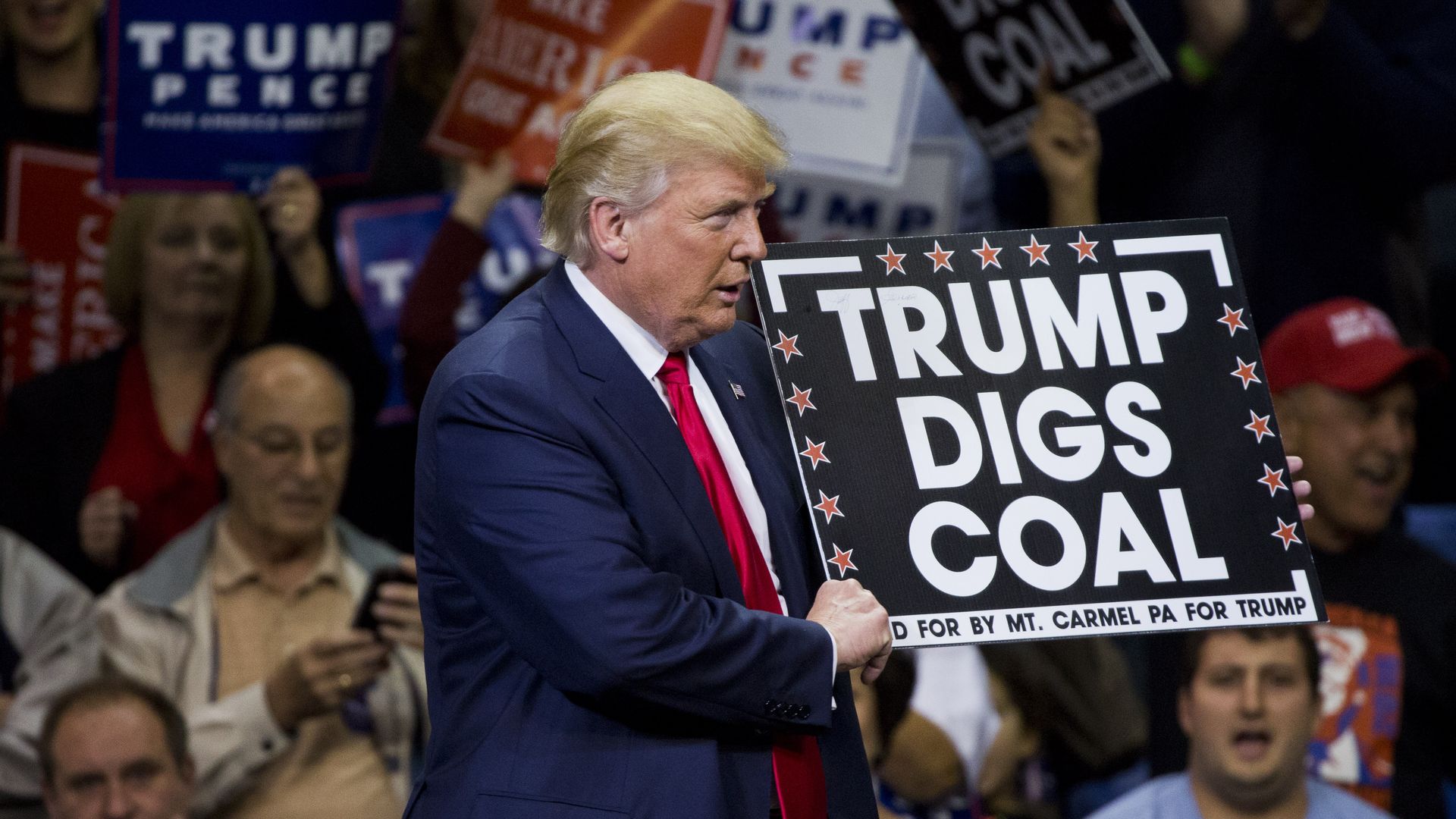 A White House report yesterday hinted that one idea to help economically struggling coal-fired and nuclear power plants stay open might still be alive.
Why it matters: President Trump has made helping the coal industry a signature goal. But policies thus far have not stopped the ongoing retirement of plants facing intense competition from cheap natural gas and other forces.
Between the lines: Page 282 of a wide-ranging White House economic report released yesterday revives the idea of a strategic electricity "generation reserve."
"The entire portfolio of generation assets in the United States could be eligible to be part of a reserve, with different strategic weights placed on various types of generation — for example, nuclear or coal-fired generation might provide greater resilience benefits and therefore be preferentially selected into the reserve."
The bottom line: It's hard to make heads or tails of what's in the report. The White House and the Energy Department did not provide comment yesterday.
Go deeper:
Go deeper