Billions from military projects could fund Trump's border wall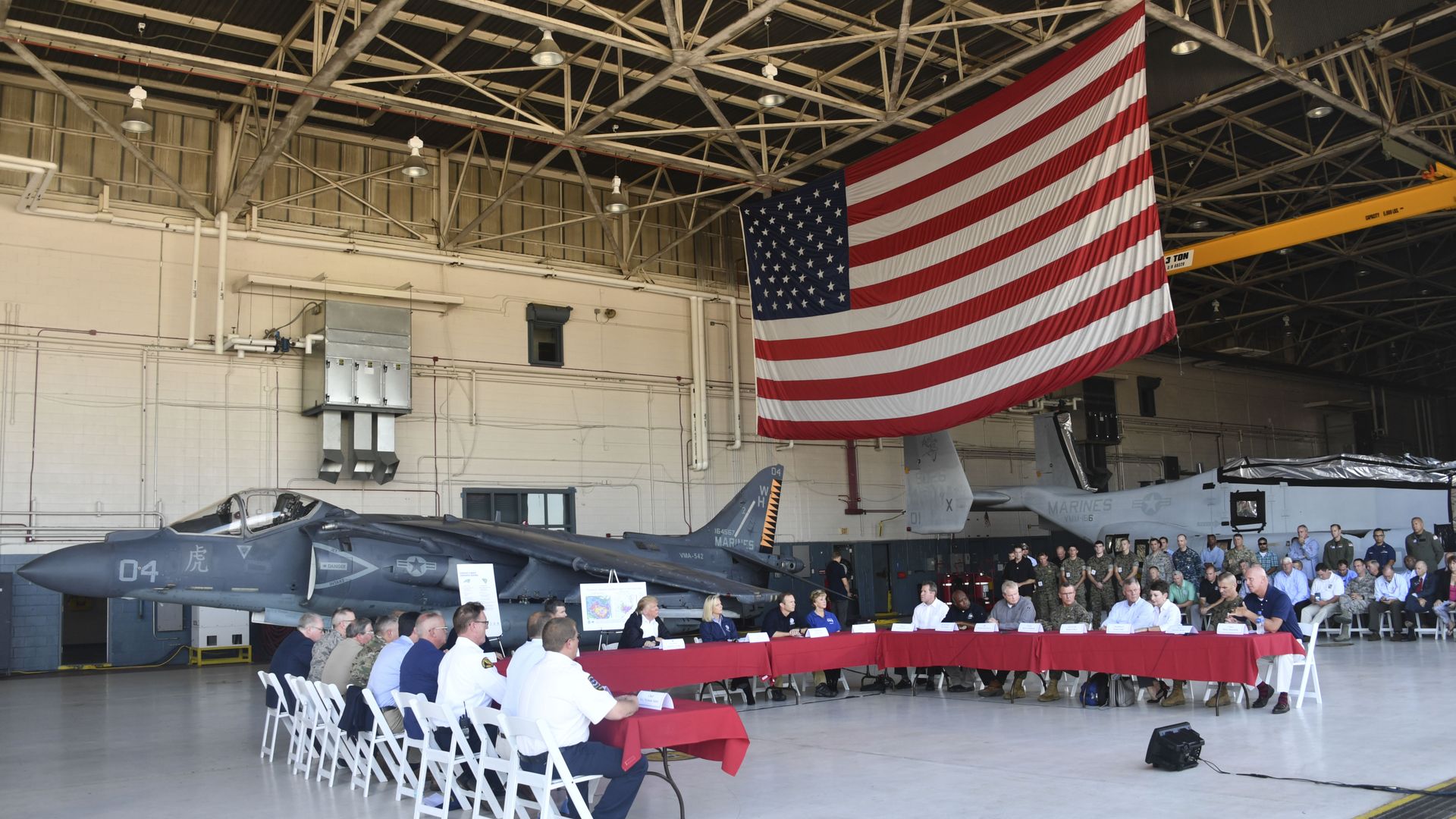 After weeks of delay, the Defense Department on Monday provided Congress with a list of military construction projects that could see their funding diverted — about $12.9 billion in total — to pay for a border wall under Trump's declared national emergency.
Why it matters: The 400 construction projects affected are spread across 40 states and nearly 30 countries with a U.S. presence around the world, and they're often vitally important for local economies. That — along with the power of local news sources in their communities — could force lawmakers to rethink their position on how to move forward with overriding Trump's national security veto.
Worldwide: $600 million in projects designed to counter Russian aggression among NATO allies in the Baltics could see their funding diverted, according to Stars and Stripes. Retired Lt. Gen. Ben Hodges, the former head of U.S. Army Europe, told Stars and Stripes that the projects "represent tangible manifestations of America's commitment to Europe and to [NATO], which has unfortunately been called into question over the last couple of years."
The other side: The administration said that the list only includes military construction projects approved and appropriated by Congress, but have not yet been contracted out by the Pentagon.
Projects that involve military housing or that carry award dates before Sept. 30, 2019, won't be touched, the statement said.
"It is important to be clear that this is not a list of projects that will definitively be impacted," said Leacy Burke, spokeswoman for Sen. James Inhofe (R-Okla.), chairman of the Senate Armed Services Committee, per the Los Angeles Times.
Go deeper: Read the full list of projects facing possible diverted funding
Go deeper