Blockchain could help track progress on Paris Agreement goals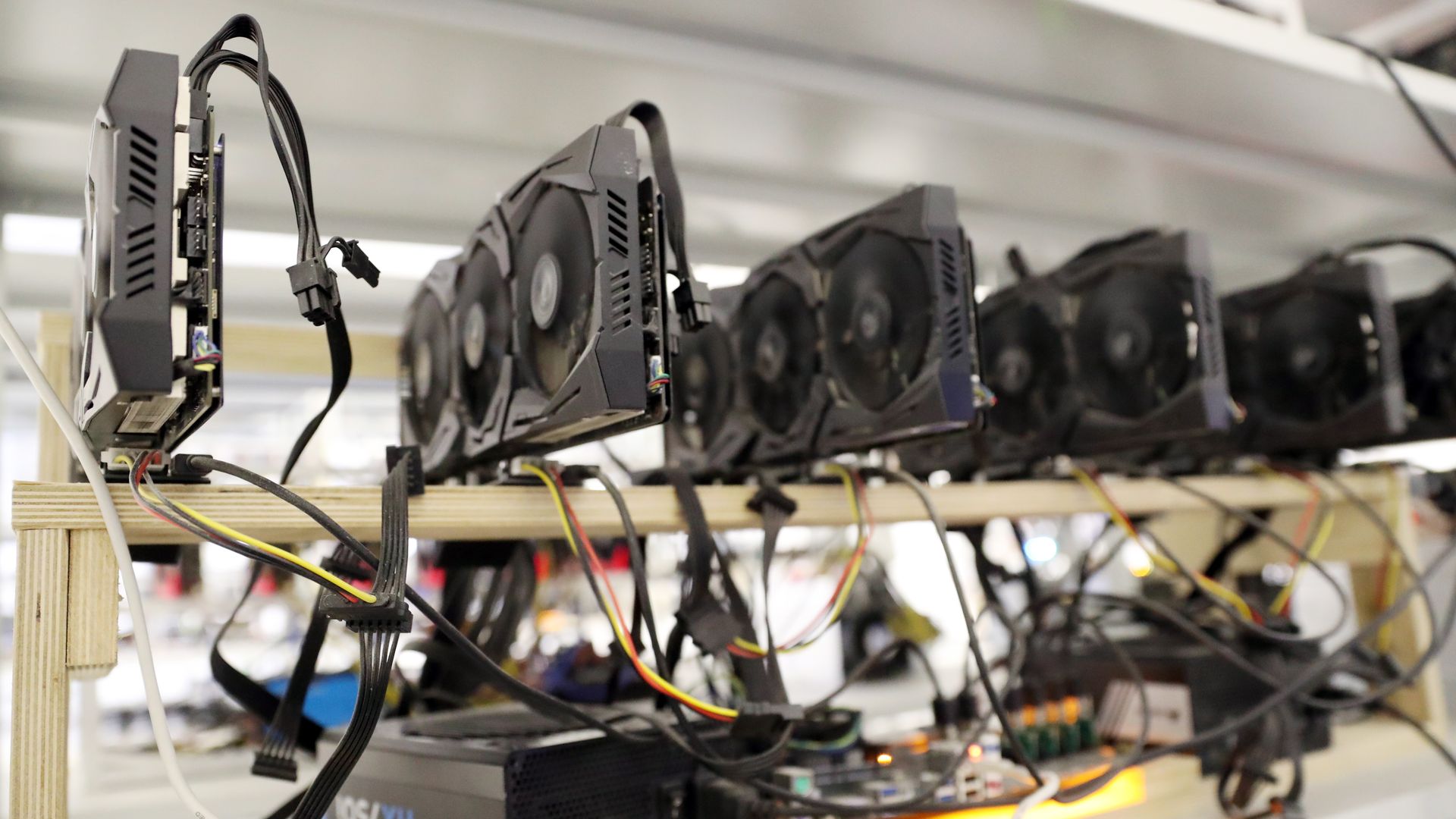 While some global policies for mitigating climate change and adapting to its effects have been put in place, there is no integrated system to track progress against those goals and evaluate the effectiveness of various approaches.
The big picture: As public and private sector leaders attempt to keep warming below 2 degrees Celsius, a blockchain-based system could allow parties to monitor which strategies to reduce carbon emissions work, which don't, and how much each contributes.
Details: The Paris Agreement is decentralized and bottom-up, making it a promising sandbox for blockchain, which strings together data to generate a permanent record that can be continuously viewed, updated and verified by users at all levels.
How it works: Côte d'Ivoire's NDC, for example, entails reducing its greenhouse gas emissions 28% by 2030, which could be achieved by sourcing 42% of its energy from renewables in the same timeframe. A blockchain-based system could verify not only whether those goals have been reached, but also how their achievement contributes to global progress.
Another essential application is tracking climate finance flows. Whether at the global, national, firm or household level, blockchain can verify products, services and distributors in energy and agricultural industries. Owing to its open nature, blockchain can also reduce costs associated with complex supply chains and connect disparate markets.
Yes, but: Blockchain isn't a silver bullet, and consumes a great deal of energy itself.
Defining the metrics for impacts, on both emissions and costs, will be technically and politically complicated. Tracking and comparing adaptation approaches will be particularly challenging, as they are highly local and context-specific.
Creating such a system on a global scale presents considerable legal and governance challenges.
There is little that technology can do to solve regulatory and institutional challenges or a lack of political ambition.
What to watch: There is already momentum to bring blockchain to climate policy, with pioneers testing out peer-to-peer systems for energy trading, marine fuels, renewable energy credits (RECs), and carbon credit tokenization.
Alzbeta Klein is the director for climate business at the International Finance Corporation, a member of the World Bank Group.
Go deeper