Arlan Hamilton's diversity-minded investment fund falls through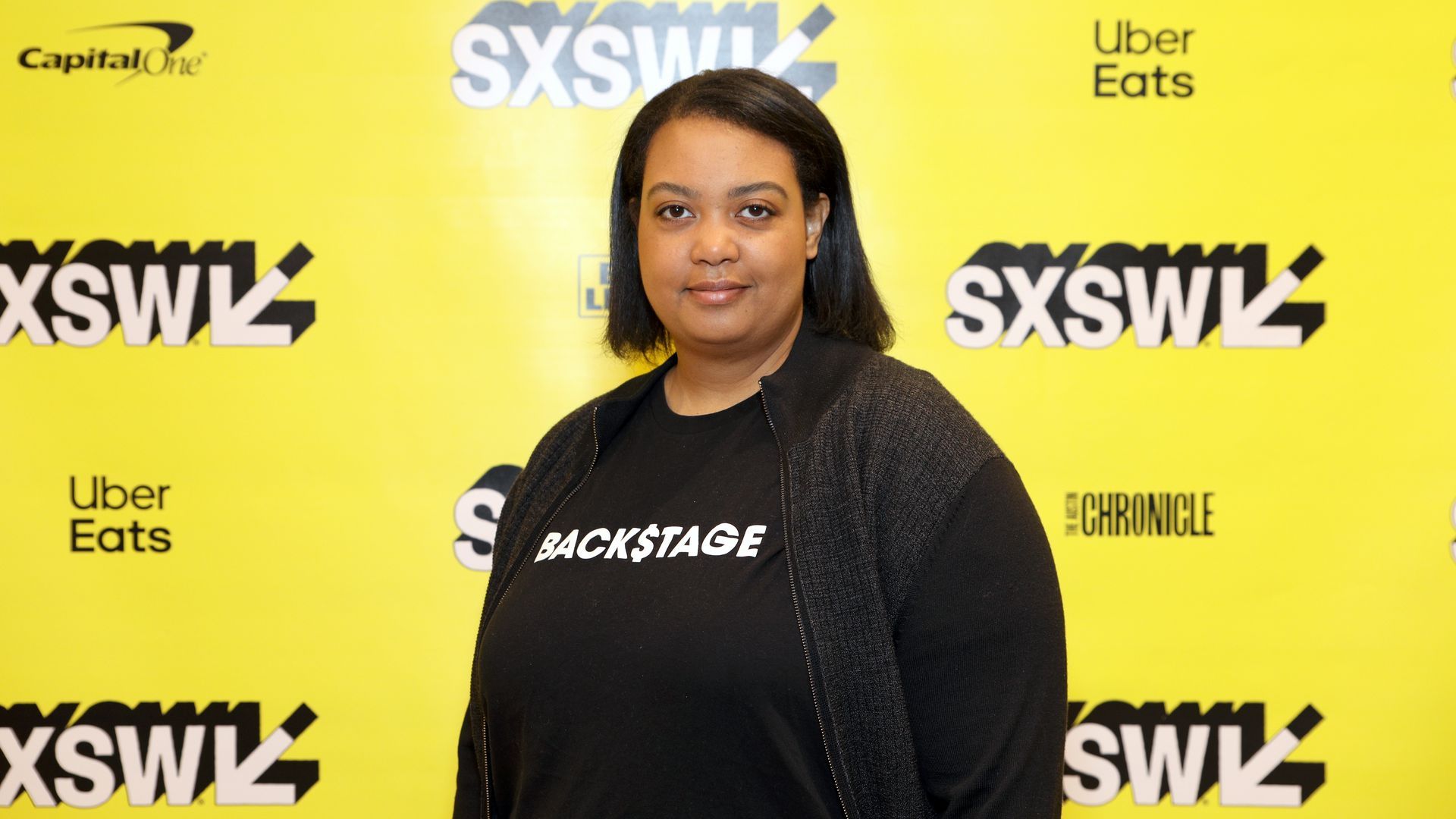 Arlan Hamilton seems to be everywhere: keynote interviews at conferences like SXSW and the Vanity Fair New Establishment Summit, to the cover of Fast Company, to an engaging Twitter feed with more than 55,000 followers. She is, in short, one of venture capital's highest-profile investors — befitting someone who created her firm while homeless and who since has dedicated herself to backing founders who aren't straight, white men.
Yes, but: Axios has learned that Hamilton was unable to raise a new $36 million fund called Backstage Capital that she touted last summer. Instead, Backstage has transitioned entirely to an accelerator model (Backstage Studio) and cut costs (read: layoffs) in the process.
What's happening: Hamilton says that "two separate anchor investors fell through" for the fund, which was to focus on startups founded by black women, and that Backstage also lost out on a $5 million "operations deal" with the Renault-Nissan-Mitsubishi Alliance after CEO Carlos Ghosn was arrested in Japan.
She adds that some prospective LPs are waiting "until we have more traction," arguing that the fundraise is indefinitely suspended rather than ended.
Some investors confirm this with Axios, adding a reservation that Hamilton and Backstage may have spread themselves too thin.
Hamilton adds that the Backstage Studio has generated around $3 million over the past 14 months via corporate sponsorships and an online resources portal for founders.
The bottom line: Hamilton has a compelling biography, and she has sought to do something laudable outside of Silicon Valley's pattern-matching mold. But it's also true that tech media has been so thirsty for such stories that it may have put the cart before the horse, attributing success to a work very much still in progress.
Go deeper