State Department scraps 5-year visas for Cubans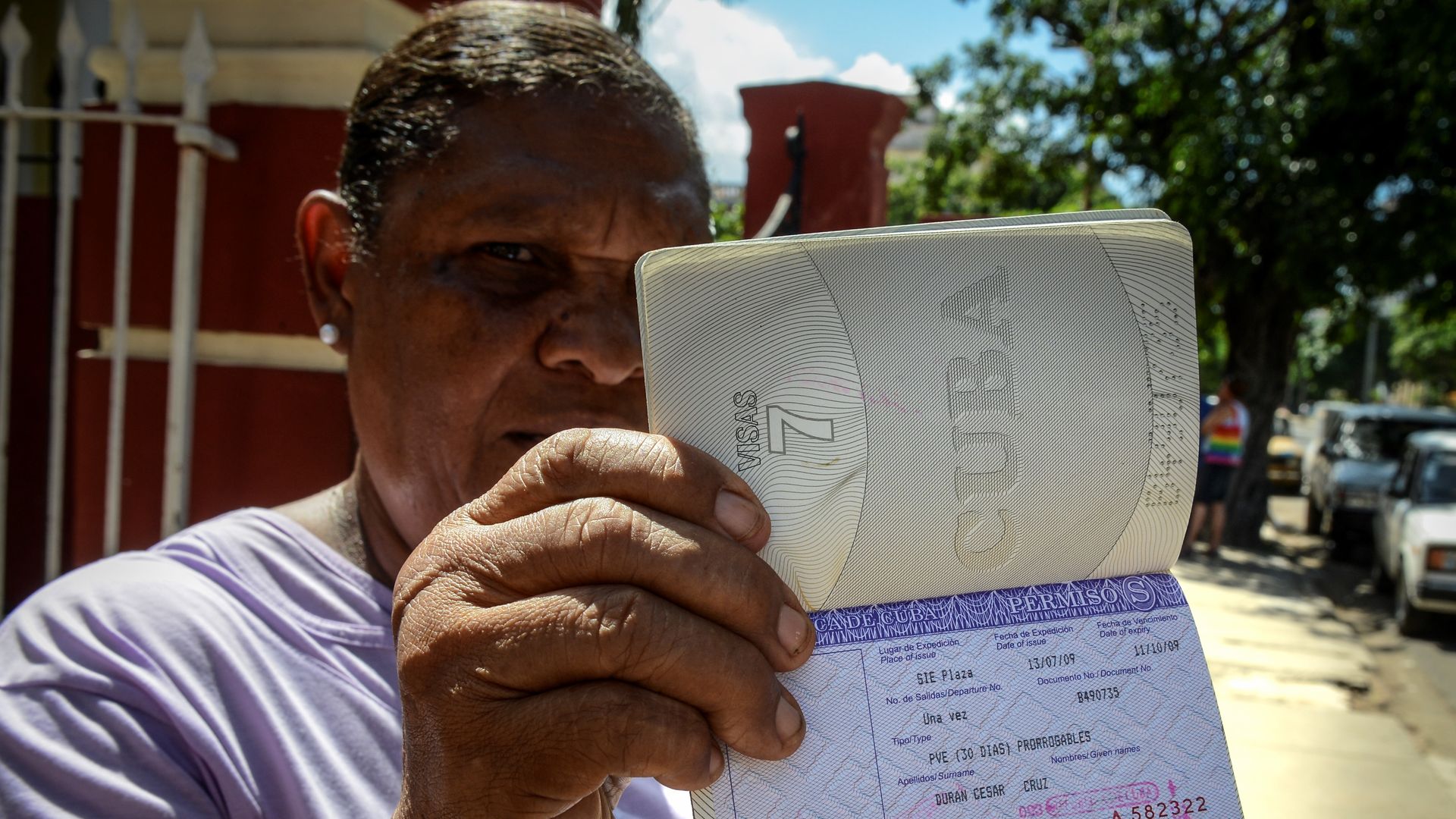 The U.S. State Department is doing away with its 5-year B2 tourist visa for Cubans effective March 18 as the Trump administration strives for "reciprocity" between the 2 countries for visa rules, NBC News reports.
Why it matters: "The seemingly obscure change in visa rules in fact is one of the harshest measures against Cuba taken by the Trump administration because of the effect it will have on he informal supply chain for the communist-run island's" industry, per NBC. Under the newly restricted visa — which is expected to have the strongest effect on entrepreneurs and families split between the 2 nations — Cubans must travel through another country like Mexico or Panama in order to get to the U.S.
Go deeper