Crash avoidance tech is spreading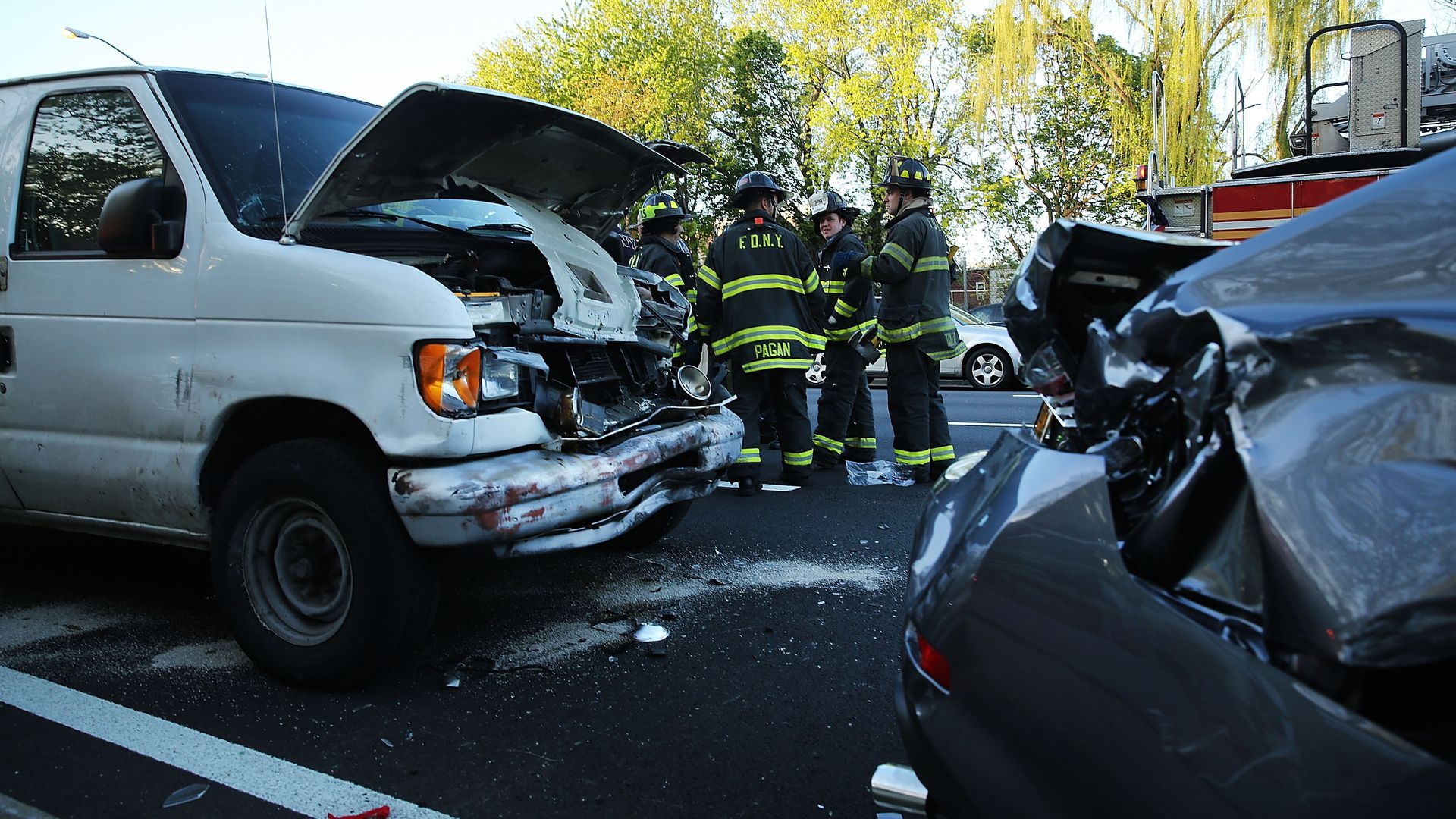 Most car companies are making good on a voluntary commitment to equip all of their vehicles with automatic emergency braking technology, safety officials say.
Why it matters: AEB is one of the most effective safety features since the seat belt — reducing crashes by up to 43% in one study — which is why the industry decided consumers would benefit faster if compliance were voluntary rather than mandated.
20 carmakers representing 99% of the market agreed in 2016 to make the technology standard on all cars by 2022 and to provide the government with annual progress reports.
IIHS estimates the commitment will prevent 28,000 crashes and 12,000 injuries by 2025.
How it works: Often paired with a forward collision warning — a flashing alert or chime — AEB senses a potential collision with a vehicle ahead and applies the brakes if the driver doesn't react in time.
The big picture: About half of all 2018 models were produced with emergency braking systems, according to the National Highway Traffic Safety Administration and the IIHS.
Tesla led the industry, with 100% of its vehicles equipped with AEB.
Luxury carmakers Mercedes-Benz (96%), Volvo (93%) and Audi (87%) were also near the top.
By sheer numbers, Toyota and Lexus produced the most vehicles with AEB — 2.2 million (90%).
Ford, Mitsubishi and Porsche equipped fewer than 10% of their 2018 models with AEB.
"When it comes to being on track for the 2022 targets, most manufacturers are ahead of the curve, but far too many still need to kick their efforts into gear."
—
David Friedman, VP of advocacy, Consumer Reports
Ford is quickly adding the technology, a spokesman noted. Many of its 2018 cars that lacked AEB have been discontinued, while 2019 models like the F-150, Edge, Ranger and Fusion now include it as part of Ford's Co-Pilot 360 assisted-driving system.
What's next: AEB will be standard on 91% of Ford vehicles in North America by 2020, the company says.
Go deeper