Tesla Model Y makes a splashy debut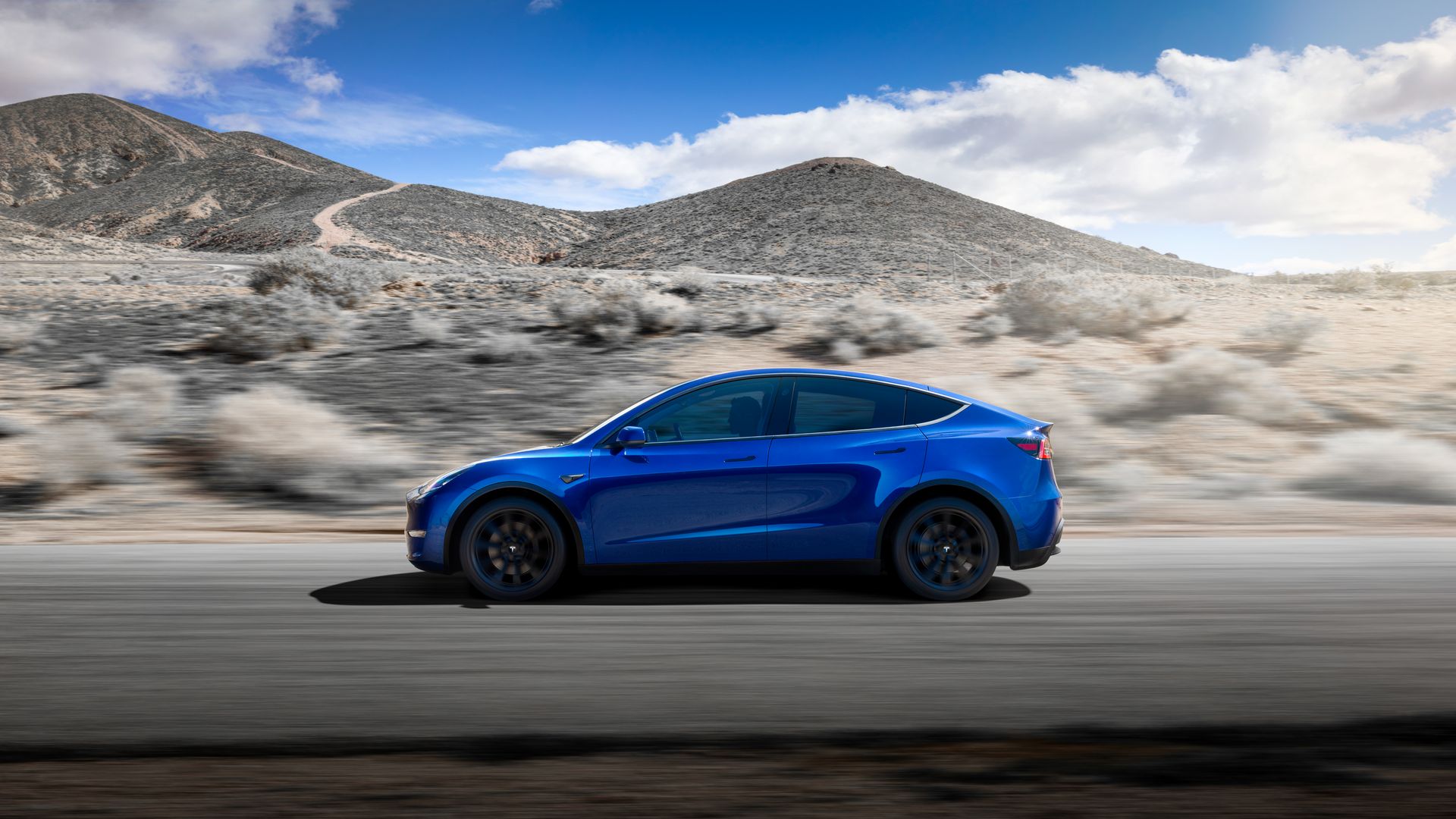 Tesla CEO Elon Musk unveiled the company's latest electric car, a small SUV dubbed Model Y, at a jam-packed event Thursday night broadcast from Tesla's studio in Hawthorne, Calif., that deflected attention from some of the company's current troubles.
Why it matters: The Model Y is a logical next step for Tesla, but by the time it goes on sale in fall 2020, it'll face more competition. Ford trolled Tesla just ahead of the event with a tweet saying "hold your horses" — a clear reference to its Mustang-inspired electric performance SUV coming in 2020.
The details: The Model Y, which will seat up to 7, includes a panoramic glass roof and 66 cubic feet of space.
With the battery under the floor and a low center of gravity, "it will look like an SUV but drive like a sports car," Musk said, with a 0-to-60 mph time of 3.5 seconds.
The long-range 300-mile version goes on sale in fall 2020, for about $47,000.
The standard version, with a smaller battery, will follow in 2021 and cost $39,000.
The big question: Tesla said nothing about where it will built the Model Y or how it will afford the capital investment the new model will require. Just last week, Musk said the company would close many of its stores and cut its workforce for the third time this year.
Go deeper