Rick Gates sentencing delayed while he helps Mueller probe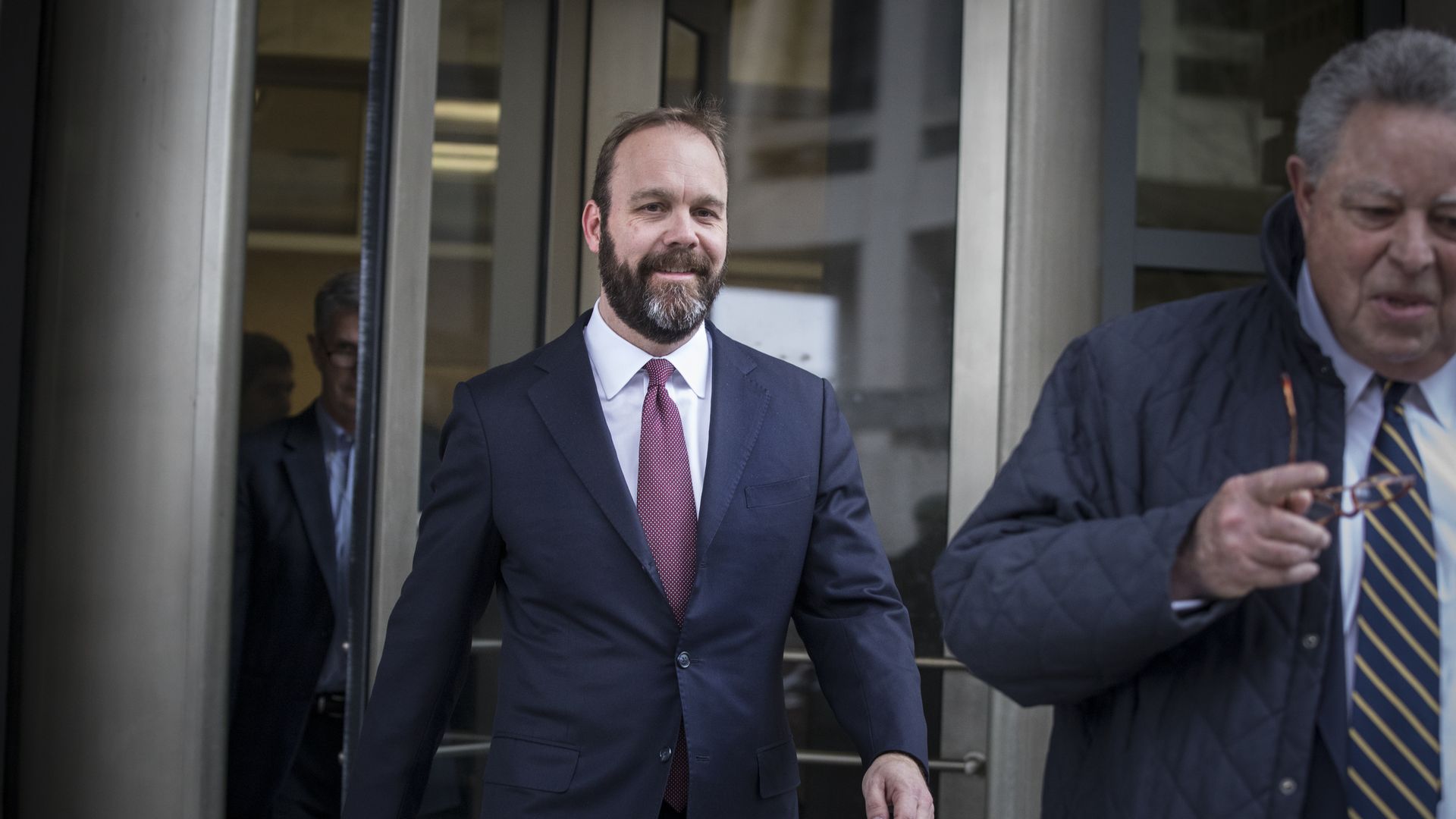 Former Trump campaign aide Rick Gates will extend his cooperation with special counsel Robert Mueller's Russia probe in "several ongoing investigations," prosecutors said in a court filing on Friday, per AP.
Details: As speculation grows that Mueller's case is coming to a close, Gates' sentencing has been delayed by 60 days while he continues to assist federal authorities in New York who are digging into Trump's inaugural committee and foreign lobbying efforts out of Washington. Last year, Gates pleaded guilty to conspiracy and false statement charges.
Go deeper