First look: Nikki Haley remarks at Society of the Friendly Sons of St. Patrick dinner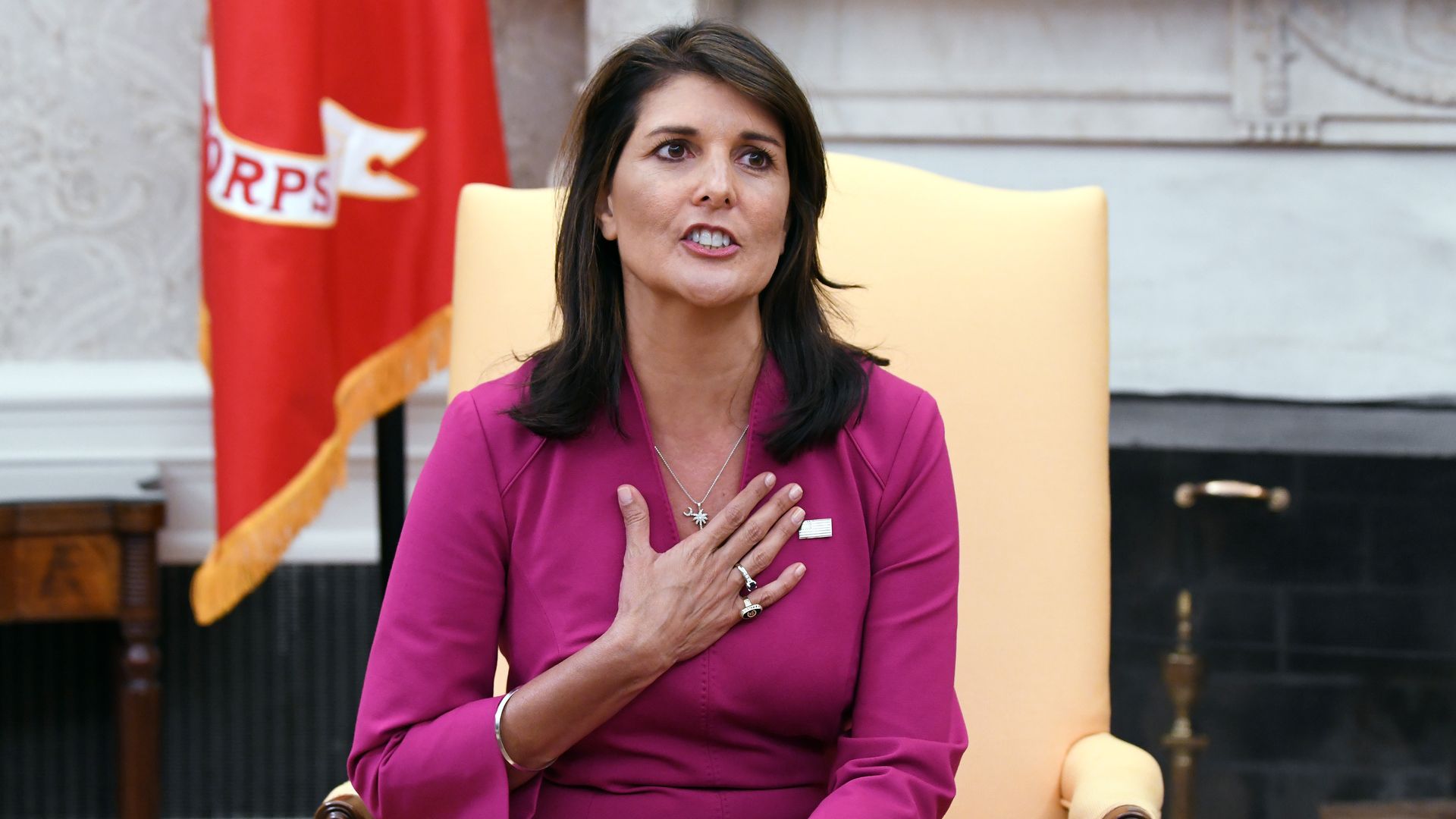 Former UN Ambassador Nikki Haley will be the first female speaker in the 235-year history of the Society of the Friendly Sons of St. Patrick, at the annual member's dinner in New York on Friday evening.
Driving the news: The group is inviting women for the first time. Here's a sneak peek at Haley's remarks:
You're Irish, and you're proud. You should be. You have your roots in helping the Irish in America. ... You've maintained your identity while serving the broader community. ...
The past couple years have taken me to places where religious, ethnic, and political differences define who gets fed and who doesn't. Who gets raped and who doesn't. Who lives and who dies.
I wish everyone squabbling on Twitter could see what I have seen. ... Because I have seen true evil. It puts things in perspective.
When you've had a refugee woman tell you about watching soldiers throw her baby into a fire.
When you've seen parents digging through trash cans in Venezuela in order to feed their children.
Go deeper