Hickenlooper clear on climate "urgency," but not policy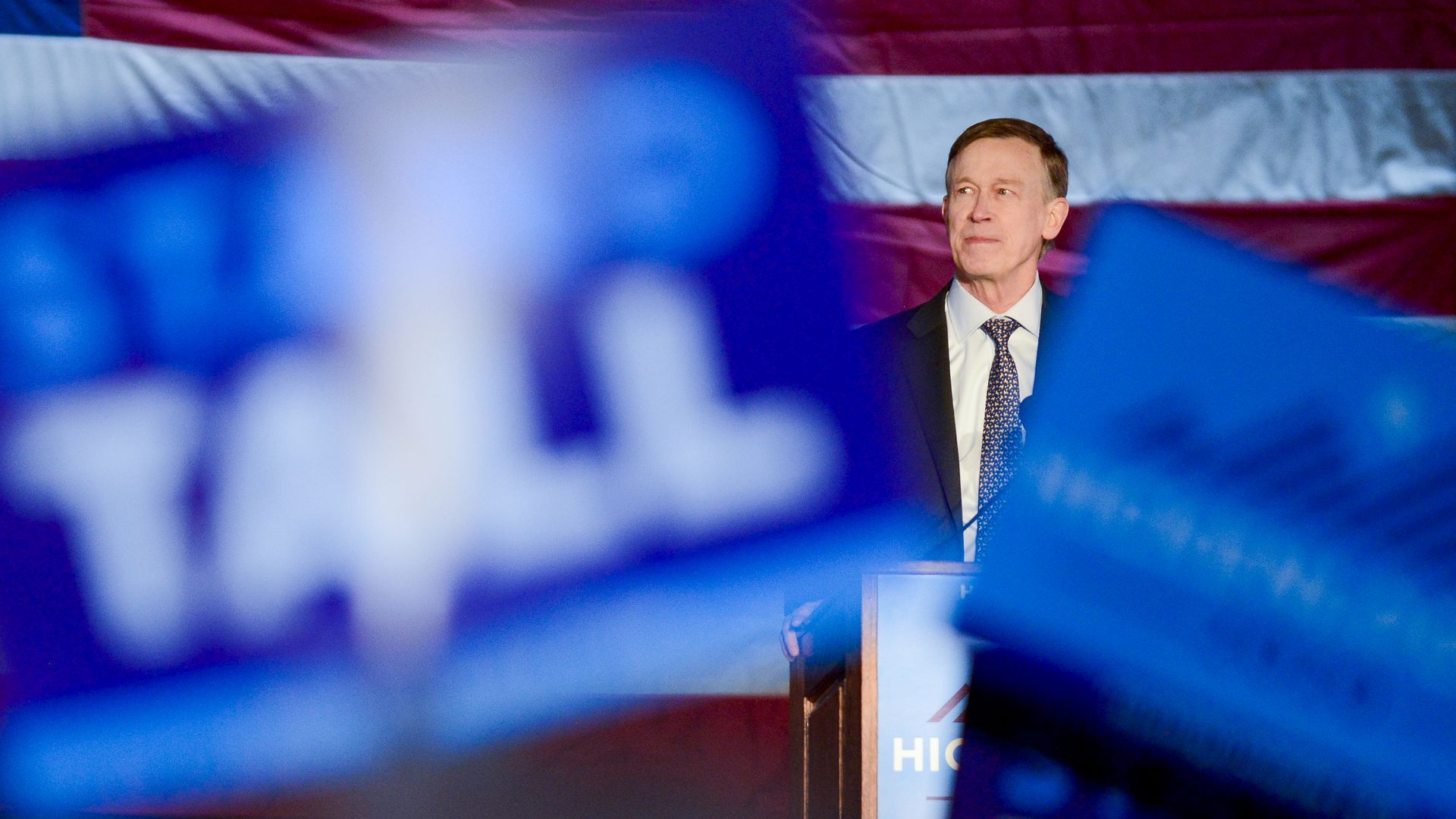 HOUSTON — Democratic 2020 hopeful John Hickenlooper, the former Colorado governor, told energy executives at CERAWeek that "urgency" is needed to tackle climate change, but steered clear of offering policy specifics.
The big picture: Hickenlooper casts himself as a problem-solving "doer" as he seeks the moderate lane in the progressive field. He often touts the methane regulation deal he forged as governor of an oil-and-gas state.
Hickenlooper praised the Green New Deal while keeping some distance from it. "I support the urgency of the Green New Deal," he said onstage at CERAWeek, one of many times he used the "u" word.
"It's a very ambitious and maybe excessively ambitious goal," he said Thursday evening.
"I think the point of it is the sense of urgency that we have got to go hard and fast, and it is going to take all the tools in the toolkit to get to a cleaner economy."
He said the "urgency" stems partly from feedback loops in which warming frees methane frozen in the tundra in Canada, Alaska and elsewhere.
Where it stands: I asked him for policy plans and he demurred, saying his platform isn't ready. But Hickenlooper offered reporters some wide-angle thoughts on the sidelines of the event.
He noted some U.S. emissions reductions have come because manufacturing has gone abroad. "That's not how we want to win," Hickenlooper said.
"I think most people would say, well if we are going to build stuff, we would rather have the energy consumption here where we control it and make sure it's greener than having that production move to Asia or the Middle East or wherever," he added.
More from CERAWeek: Debating the future of electric vehicles in oil country
Go deeper