Germany is Europe's most economically dangerous country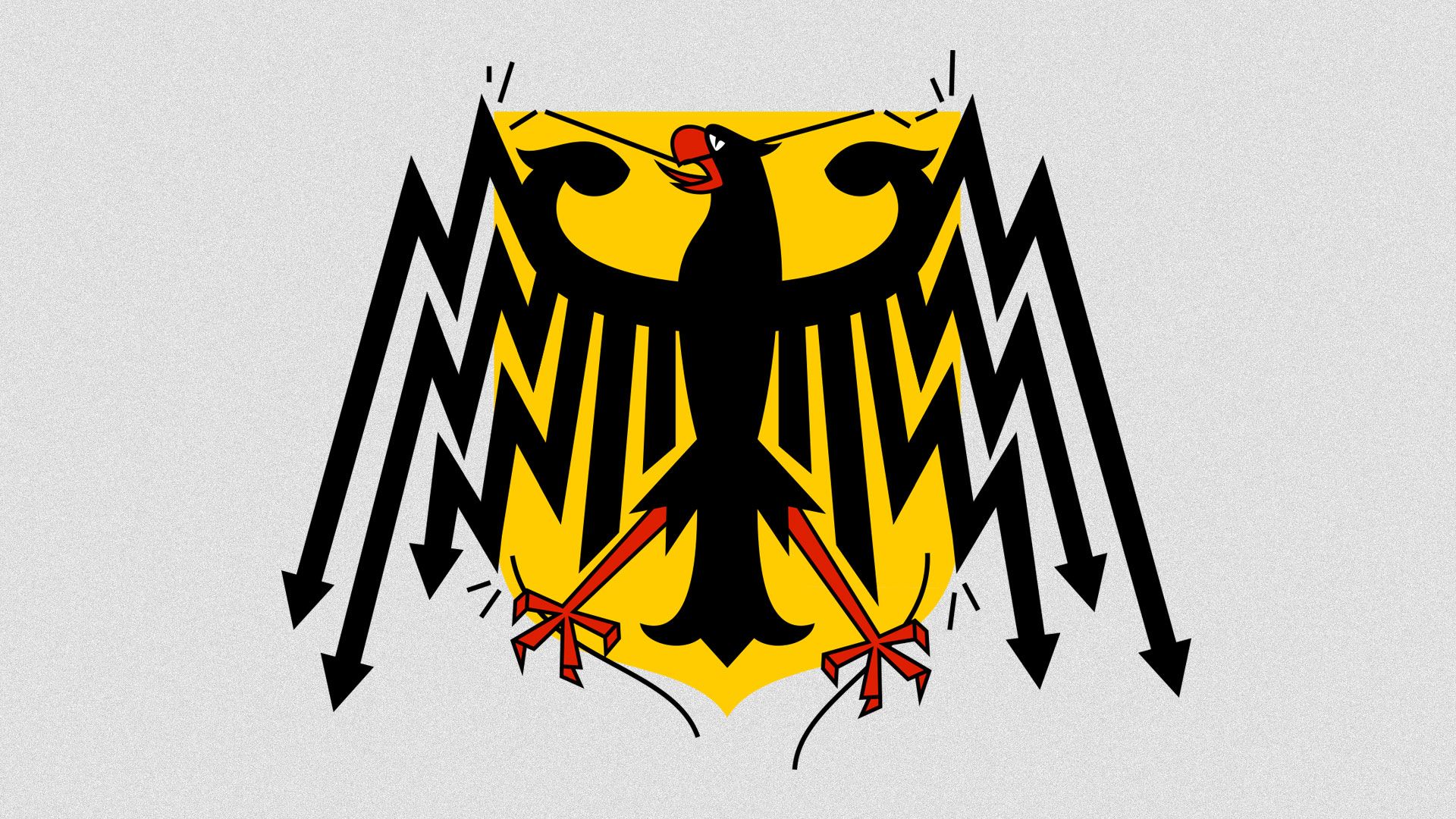 While Brexit has captured the world's attention, the bigger story is happening in Germany.
Driving the news: Germany is headed almost certainly for a significant slowdown in growth and very possibly into a recession. Which route the country takes has major implications for Europe and the rest of the world.
After recording zero growth in the fourth quarter of 2018, narrowly avoiding back-to-back quarters of economic contraction, one of Germany's most prestigious research institutes Thursday cut its expectations for German growth this year by almost half.
The Munich-based Ifo Institute also said the pace of employment growth is decelerating. That followed data showing the country's all important manufacturing sector had significantly slowed, badly undershooting economists' expectations.
That's a major problem for Germany because exports make up about half of its GDP.
"Germany's economy is really exposed to any shifts in the international market," George Friedman, founder and chairman of Geopolitical Futures, tells Axios. "You have a problem with the largest economy in Europe not really being in control of its own economy. So in that sense it's the most dangerous country in Europe because it's the most important country and incredibly vulnerable."
The big picture: As the driving economic and political force in the euro zone, and the world's third largest growth engine, Germany is expected to help pull its neighbors out of an economic malaise, but right now it's reflecting the broader weakness.
The 28-member bloc is facing widespread growth declines (Italy is in recession, Sweden just avoided one) and political instability from Brexit and growing anti-euro populism.
"At this point the German economy is more the victim of problems in the global economy than the cause," says Jeromin Zettelmeyer, a senior fellow at the Peterson Institute for International Economics.
However, Zettelmeyer believes Germany still has some lifelines because its domestic economy remains strong and the ECB has positioned itself to help give Europe a boost. Germany could also pass fiscal stimulus, if lawmakers can agree on a bill.
What to watch: "If you see services slowing, consumer confidence going down significantly and payroll numbers falling, a softening of the labor market, one should start worrying more," Zettelmeyer tells Axios. "The other thing to watch is how sustained is the decline in industrial production? If we see another decline in industrial production next month I would really be more worried."
Go deeper