Beto O'Rourke belonged to a hacker group in the late 1980s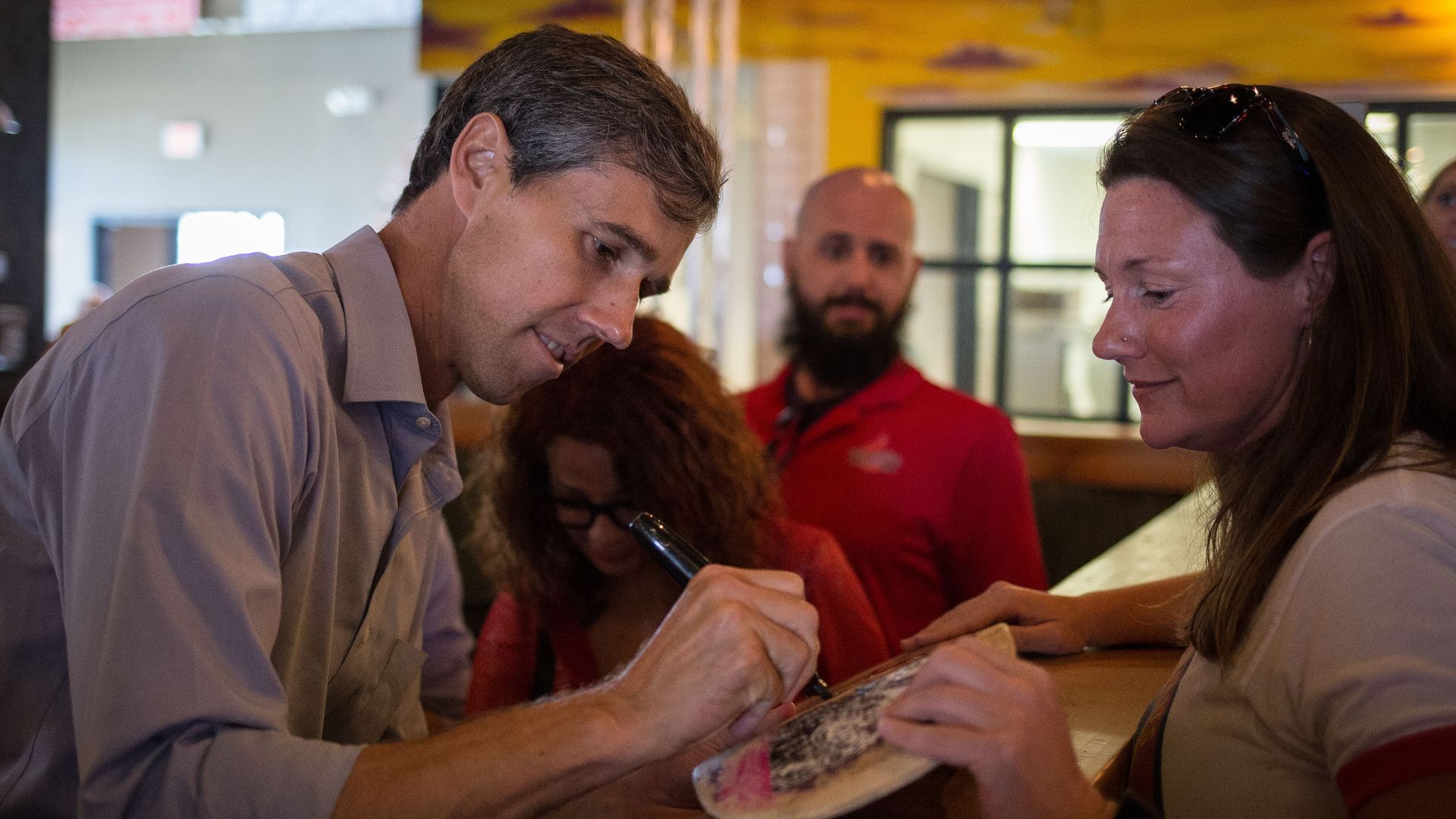 Beto O'Rourke, current presidential candidate, was once "Psychedelic Warlord," member of the Cult of the Dead Cow hacker group in the late 1980s, according to Joseph Menn in Reuters.
Why it matters: This is the kind of jagged edge that sticks out on a presidential candidate's resume. For instance, now-Rep. Antonio Delgado (D-N.Y.) received more attention for having been a rapper during his 2018 campaign than for being a Harvard Law grad or a Rhodes Scholar.
Details: O'Rourke was a member of the Lubbock, Texas-based Cult of the Dead Cow before heading to college.
He acknowledges using cracked software and tricks to obtain free long distance phone calls.
O'Rourke's writings as Psychic Warlord are still visible online.
He credits Cult of the Dead Cow for his understanding of technological issues and his desire to see a free and open internet, including his stance in favor of net neutrality.
Our thought bubble: It's easy to look at membership in a hacker group as a signal O'Rourke is some kind of secret anarchist, but the hacker groups of the '80s and '90s have produced people with civic bone fides.
Peiter Zatko, aka Mudge, a member of both the Cult of the Dead Cow and The L0pht, a Boston group with significant overlap, advised then-President Clinton on DDoS attacks and worked at DARPA.
Katie Moussouris, once associated with the L0pht, helped negotiate a cybersecurity trade pact for the State Department and played a major role in the Department of Defense's bug bounty program
The grownup versions of late 1980s hackers ultimately founded several influential cybersecurity firms, and the L0pht testified before congress en masse on securing the internet in 1998.
Hacking in the late 1980s and early 1990s didn't just appeal to people who actively wanted to rob, steal and tear the system down. It was both a countercultural movement and, before universities started cybersecurity programs in bulk, an information sharing community many computer security enthusiasts went to in order to learn the field.
Go deeper