Survey: Alexandria Ocasio-Cortez's favorability has fallen since taking office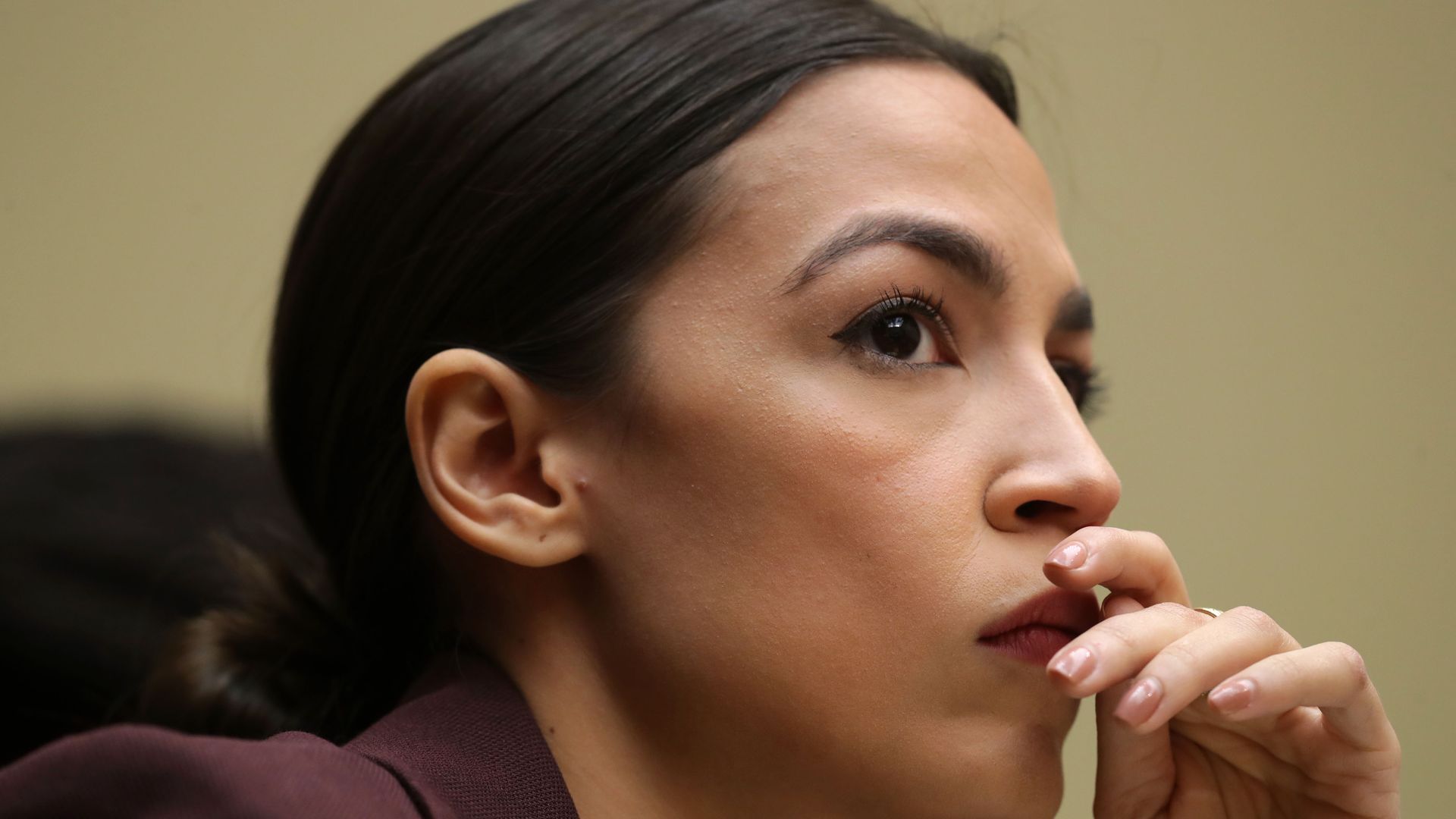 In Rep. Alexandria Ocasio-Cortez's first 2 months on Capitol Hill, 71% of Americans are aware of who she is, however her favorability has fallen since she was elected, according to a new Gallup survey,
By the numbers: Gallup found that 31% of respondents view the freshman congresswoman favorably, while 41% fall into the unfavorable category. Only 26% of respondents viewed her unfavorably before the election in a poll from September, while 41% view her unfavorably now. Republicans have a negative perception of her to the tune of 73%, up from 52% in September, and only 5% of Republicans view her favorably. On the whole, Ocasio-Cortez performs best among Democrats (+41), of whom 56% now view her positively.
Why it matters: Republicans are more likely to have an opinion of Ocasio-Cortez than Democrats, which at least in part explains her overall net-negative rating. Gallup provided additional context, comparing Ocasio-Cortez's numbers only to Hillary Clinton circa 2001. Despite her historic June 2018 primary win against a 10-term incumbent, the freshman congresswoman's exposure has, in fact, lowered her favorability rating among most voting groups, Gallup indicates.
Go deeper