TPG Capital's Bill McGlashan out following college cheating scandal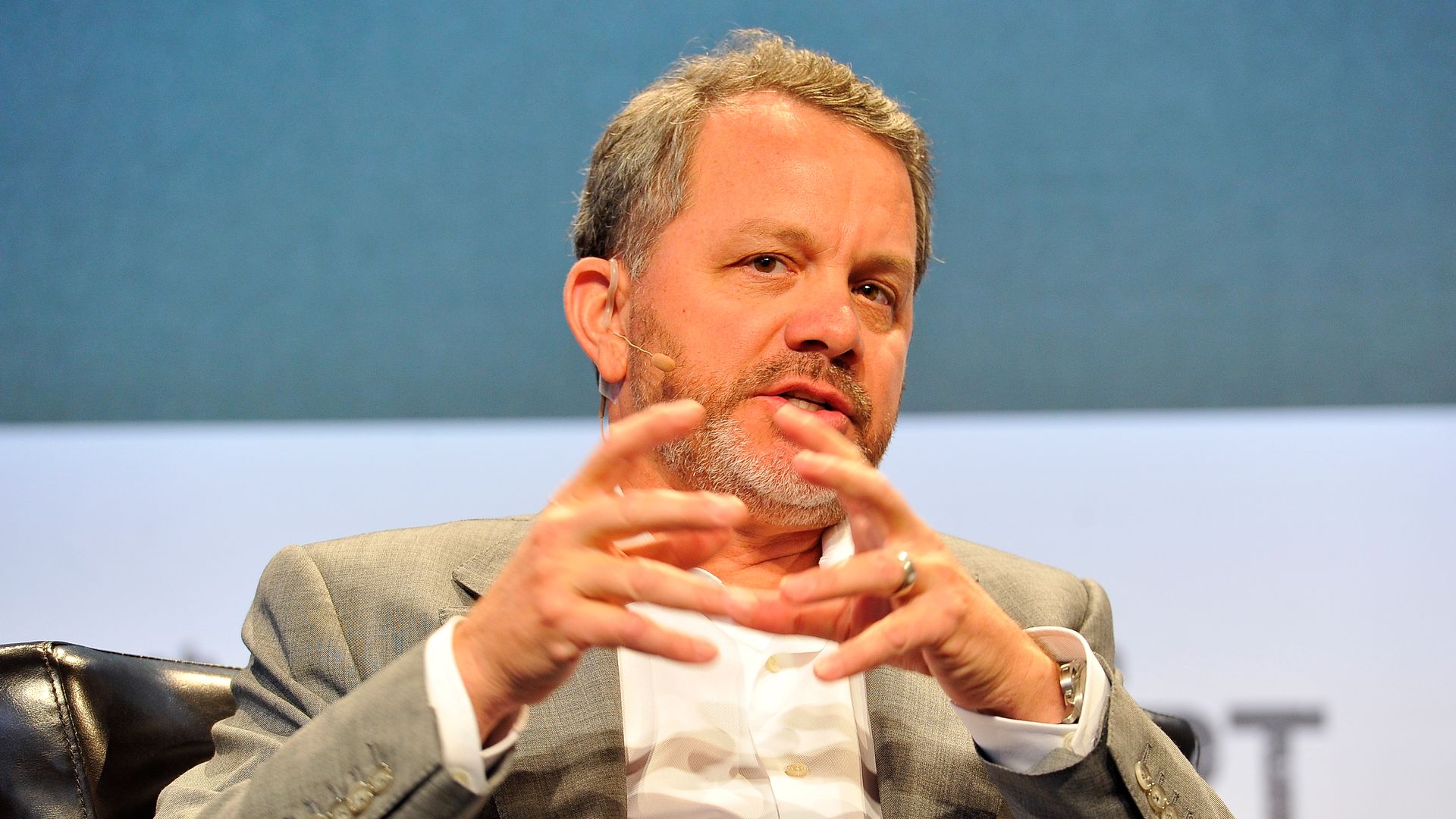 Bill McGlashan, a high-profile private equity investor who was among the parents charged in the college admissions scheme this week, is no longer at the firm, though there's disagreement as to whether he resigned or was fired.
Why it matters: McGlashan not only established and headed TPG's growth fund, but he also created the firm's Rise Fund, a vehicle focused on "social impact investing," including education.
What happened:
It appears both McGlashan and the firm had decided at the same to terminate the relationship, a source tells Axios. However, McGlashan sent his resignation memo first, about an hour before firm co-CEO Jon Winkelried replied with a termination notice the firm was working on, according to emails shared with Axios. TPG Capital's statement about terminating McGlashan was sent to Axios and other reporters first.
It's unclear whether the distinction matters more to either party for public positioning reasons or for financial ones (meaning, what economic interests McGlashan will get to keep).
From TPG:
"Bill McGlashan has been terminated for cause from his positions with TPG and Rise effective immediately. After reviewing the allegations of personal misconduct in the criminal complaint, we believe the behavior described to be inexcusable and antithetical to the values of our entire organization. As we stated in the previous announcement of Mr. McGlashan's administrative leave, Jim Coulter will take over managing partner responsibilities for TPG Growth and Rise."
Others from the business world:
Gordon Caplan, co-chairman of law firm Wilkie Farr & Gallagher, is currently on leave.
Manuel Henriquez, founder and CEO of Hercules Growth Technology Capital, has resigned.
Editor's note: The story has been updated with additional context about the sequence of events and the lack of clarity as to whether McGlashan was officially fired or has resigned.
Go deeper