The college bribery scandal: A parent's account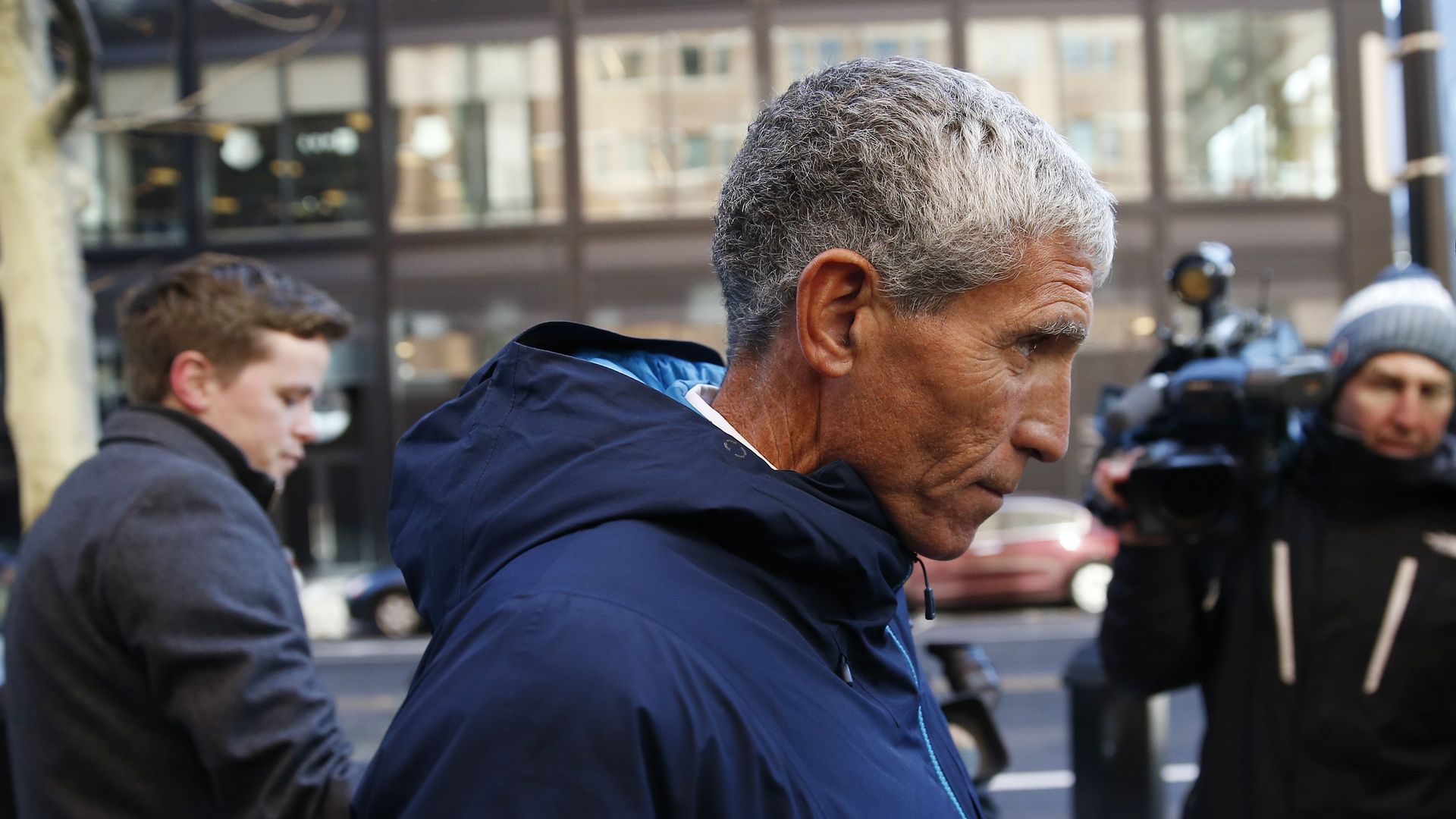 William "Rick" Singer yesterday told a federal court that he helped the parents of 761 high school students cheat the college admissions process through a complex scheme that included falsifying answers on standardized tests, faking athletic profiles and outright bribery.
Singer didn't detail how he recruited the parents, but Axios has spoken to a well-known Silicon Valley investor who says he hired Singer several years ago to help his son with standard college coaching services, but that he was eventually offered a "side door."
The investor agreed to tell Axios his story, under the condition that his name not be publicly disclosed. He says he did nothing wrong, and that he has not been contacted by law enforcement. An edited transcript of his story follows.
"When you have kids in their junior year of high school, all the parents start talking about college counselors and who they're using. We had visited one for my oldest but they didn't click. Someone had mentioned Singer to me and given me his cellphone number, so I called him up.
[Singer also ran a network of college prep centers called The Key, but the Silicon Valley investor says his child never visited one, nor does he recall having ever previously heard they existed.]
"He came to our house four, maybe five times. There'd also be another guy who'd show up every few weeks to do test prep stuff. And that's really what it was. Test prep. Getting all the applications in order. Things like that.
"A lot of it took place over email. 'Send me your essay.' 'Did you think about it like this?'
"Kids don't want to listen to their parents, so if you have the luxury to use a third party, you do. And [Singer] was quite good at it. He got them focused.
"During it, you're sitting there trying to narrow down the schools your kid should apply to, and he's always talking about places where he has relationships. You're in the throes of it and have talked to other people who have relationships at various schools, so you listen.
"But then it got weird. He sort of said: 'I think I can get your kid into USC, but he's going to be a football player.'
"Now my kid only played freshman football and wasn't sure he wanted to go to USC, but Singer tells me there would be a spot and he doesn't actually have to play football. He makes it all sound so reasonable, except that he also says he'll need a picture and asks if I have one from freshman football.
"We keep having different communications going on, and at some point he brings up the USC thing again and maybe another school too. He uses the word 'side-door.' Something like, 'Your kid can't really get in here, but I've got a way to get him in the side-door.'
"He kept pushing it, but I finally just said to give some other child the opportunity. No money was ever discussed with me, outside of the regular monthly fee to do the standard stuff, but the idea of doctoring up an application was not my sort of thing.
"One thing you need to know about Singer is that he's ornery, prickly. And he can flip real fast. But you're trying to use him to help your kids, so you end up being extra nice because you don't want him to be mad. That may be why some people don't just immediately tell him to get lost when he begins with these side-door things. You're maintaining a relationship.
"My wife didn't ever like him. Her Spidey sense was great. It took dad a bit longer. I feel dirty, and I didn't even do anything wrong."
Go deeper