Rick Perry says he's not giving up on struggling coal plants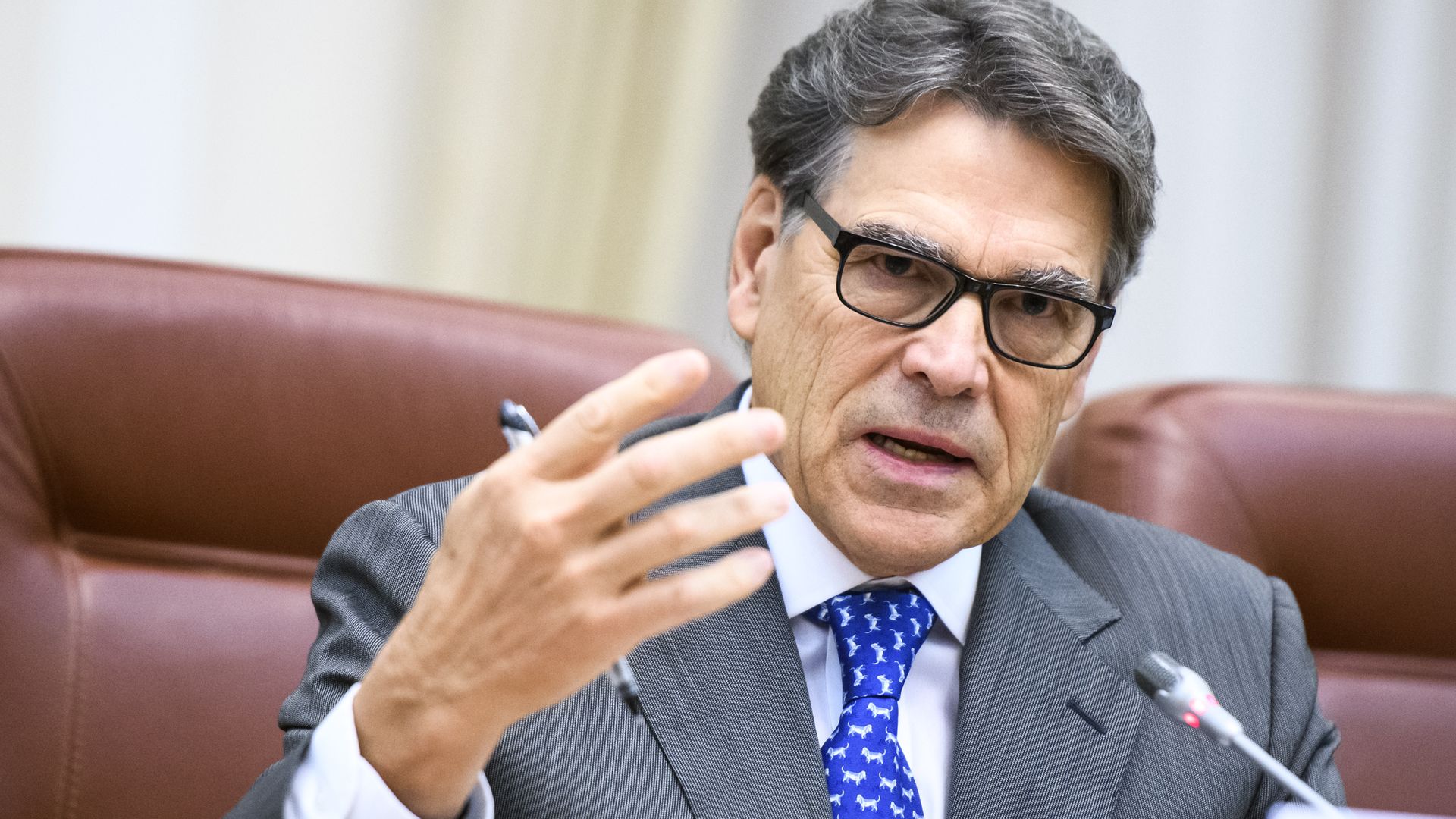 Energy Secretary Rick Perry suggested Wednesday that he hasn't given up on finding ways to help economically struggling coal-fired and nuclear power plants, even though efforts to date haven't taken flight.
Why it matters: Competition from cheap natural gas, renewables and other forces are leading to ongoing closures of coal-fired plants, and could prompt more nuclear facilities to shutter in coming years.
The administration argues this threatens grid security and reliability, although a range of experts dispute the claim.
Perry said the country needs a "stable foundation of electric power that is un-interruptible" and that he wants more discussion.
"I've thrown a lot of jello over at the wall on this one trying to find some solutions that we can all, or at least a majority of us can get behind to support that," he told reporters.
"We are looking for the answers to a question that vexes us," he said in a press conference at CERAWeek.
Where it stands: Early last year, the Federal Energy Regulatory Commission unanimously rejectedPerry's push for big changes to wholesale power market rules that would guarantee revenues for some coal-fired and nuclear plants.
Since then, the administration has mulled options for using sweeping national security powers to help plants stay open, but it hasn't gone anywhere.
Go deeper