How GM sees the EV charging landscape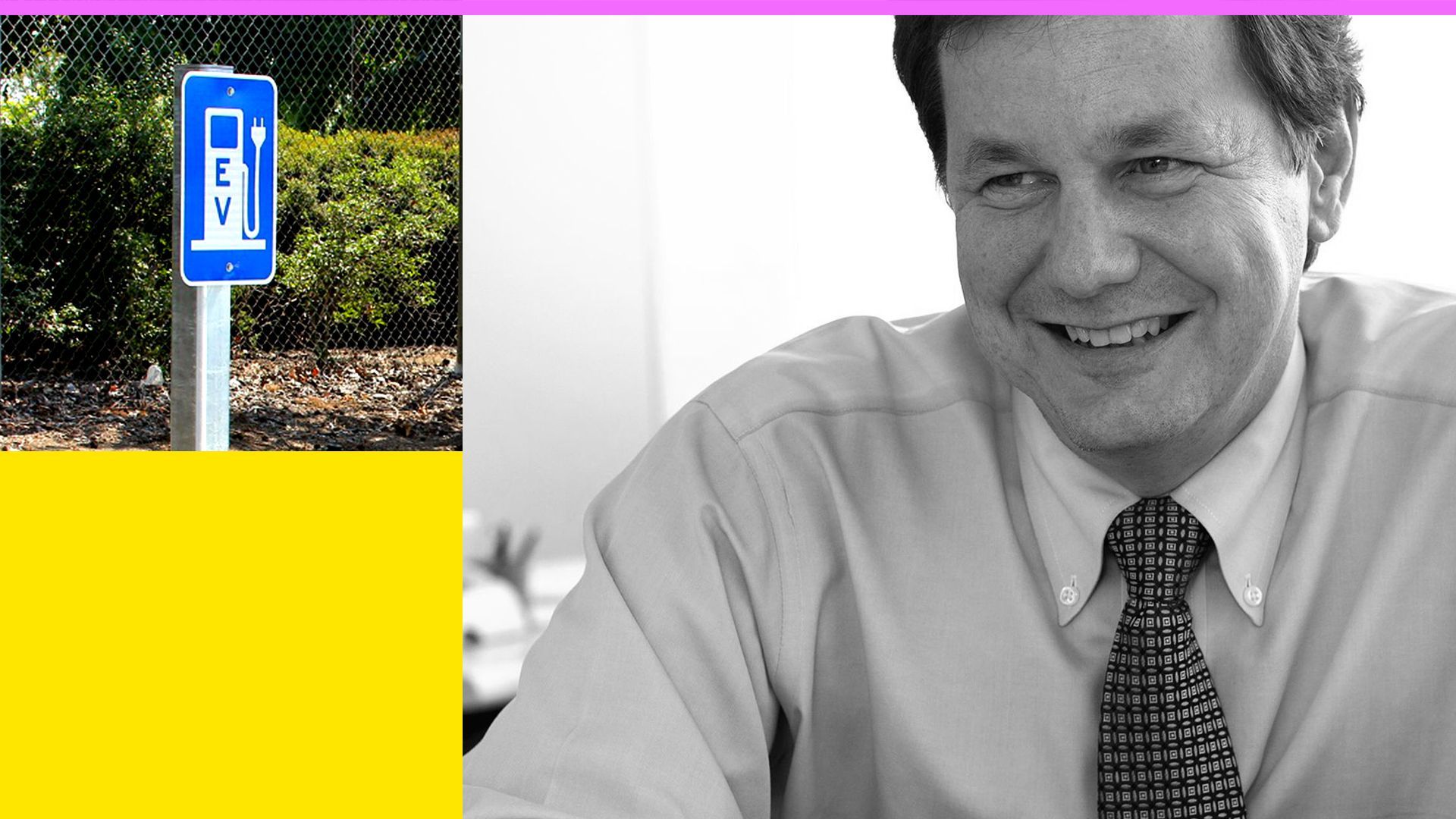 HOUSTON — Here's one sign General Motors believes electric vehicles will be a big deal: They recently moved a longtime senior executive, Mike Ableson, into the newly created role of vice president for EV charging and infrastructure.
Why it matters: The company has vowed to bring 20 all-electric vehicles to market by 2023. But making EVs a successful long-term bet will require deployment of lots of convenient charging infrastructure. That's not a business GM is in, so they need an exec dedicated to working with partners.
"There are lots of entities out there ... that are willing to invest in infrastructure, and so we recognized that in order to make sure we got sufficient EV charging infrastructure out there fast enough, we were going to have to start working very actively with these companies."
— Ableson
Here are a few takeaways from our interview at the big CERAWeek by IHS Markit conference...
1. New partners (maybe): Ableson reveals that GM is in discussions with more charging companies about joining an access and data-sharing initiative announced in January with 3 major networks: EVgo, ChargePoint and Greenlots.
The program is intended to provide information about station location, availability and status on the screen of recent Chevy Bolts, instead of consumers having to rely on separate phone apps for separate networks.
"We think we can take a lot of friction out of that whole experience," he says.
2. Business model: Even in the long-term, don't look for GM to roll out its own charging network. And he doesn't think that would be a good idea for the auto industry as a whole.
"Having charge networks dedicated to a specific OEM is not the right answer long-term for society in general. We'd go nuts if you had GM gas stations and Ford gas stations and Chrysler gas stations," he says.
3. A contrarian view: Ableson believes there's too much focus on comparing charging times to how long it takes to fill up a gasoline-powered car. That's the wrong metric, he argues.
That's because while the logistics of liquid fuels requires gas stations, charging can occur anywhere — at home, at work, while shopping and so forth.
"So what we are really interested in is, how do we get these chargers all over and ... you have the opportunity to make the experience frictionless, [with] no credit cards or anything, just plug your car in and everything resolves itself on the back end," he said.
"So I'm not as interested in getting down to below 10 minutes or whatever. I think a lot of that is driven because people compare back to filling stations, and I don't see that being the customer experience going forward."
He did note, however, that high-powered, very fast charging is relevant in some circumstances.
More from CERAWeek: Debating the future of electric vehicles in oil country
Go deeper