Disney World solar farm reflects theme parks' push for sustainability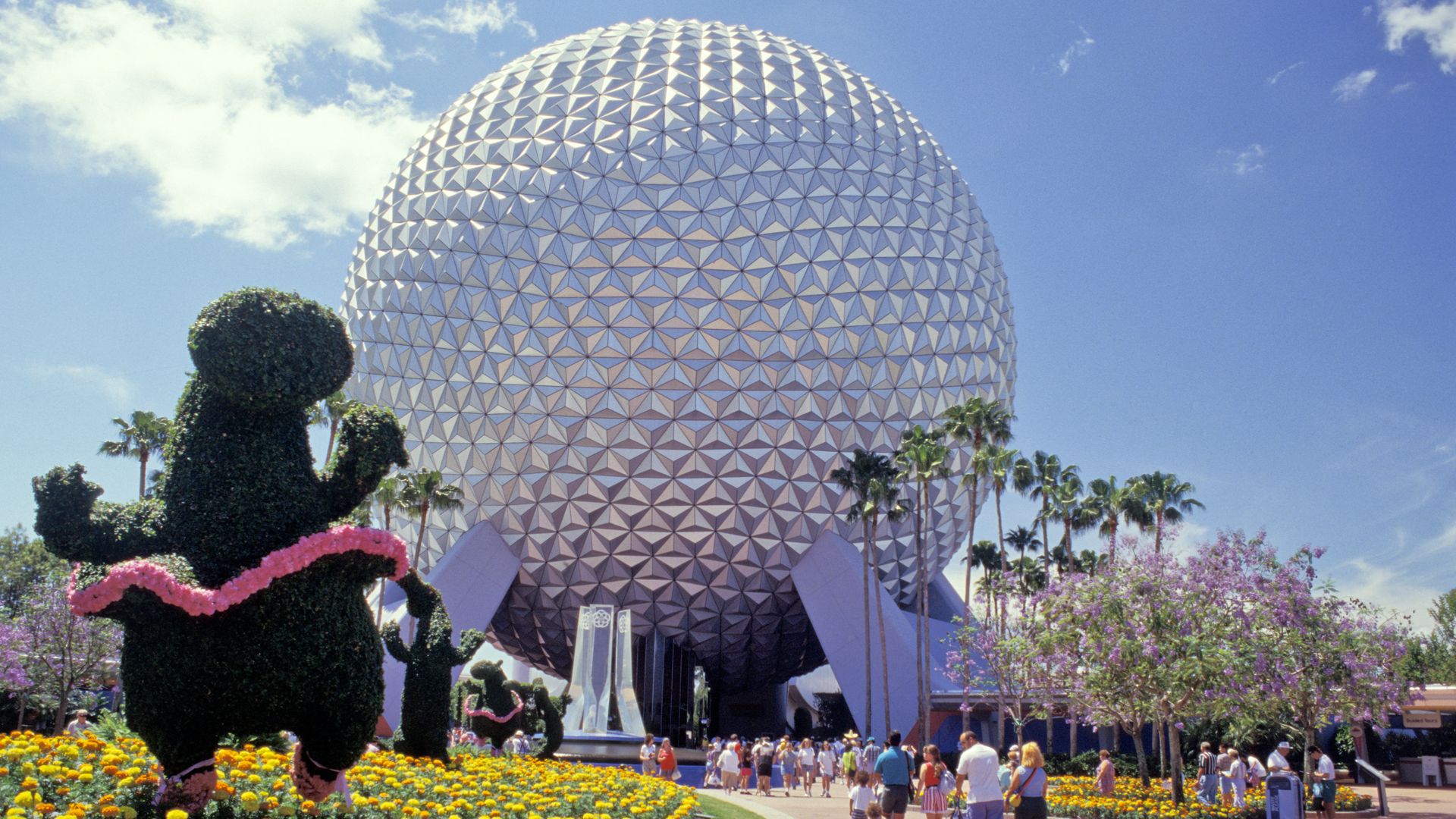 Disney Orlando flipped the switch on Feb. 27 on a brand new 50-megawatt solar farm, which produces enough electricity to power 10,000 homes.
Why it matters: Amusement parks and resorts consume a great amount of energy during the day during peak hours. Installing renewable energy systems using renewables in a visible way not only reduces carbon emissions, but also displays a commitment to sustainability to park-goers. 
The details: Built in collaboration with Reedy Creek Improvement District and Origis Energy USA, the farm comprises 518,000 solar panels and sits on a 270-acre plot adjacent to Disney's Animal Kingdom. It will generate 50 megawatts of clean electricity to power two of the four Orlando resort properties annually, or 25% of the entire Disney property.
Background: Solar projects are not new to Disney. The park launched solar power projects as early as the 1980s.  In 2016, Disney installed a smaller 5-megawatt solar farm near the new installation in the shape of Mickey Mouse's head, which provides power for some of the attractions and features at Epcot Center.
What's next: Disney has launched initiatives to reduce emissions in its organization to 50% of 2012 levels by 2020. Other environmental goals include diverting 60% of waste from landfills by 2020 and reducing water consumption.
Other theme parks are announcing plans to use renewables, including Six Flags Great Adventure in New Jersey, which is aiming to open the first solar-powered theme park in 2020.  
Maggie Teliska is a technical specialist at Caldwell Intellectual Property Law, an intellectual property law firm, and CTO of Regent Power. She is also a member of GLG, a platform connecting businesses with industry experts.
Go deeper