Every key indicator of confidence fell among builders for the first time in 2 years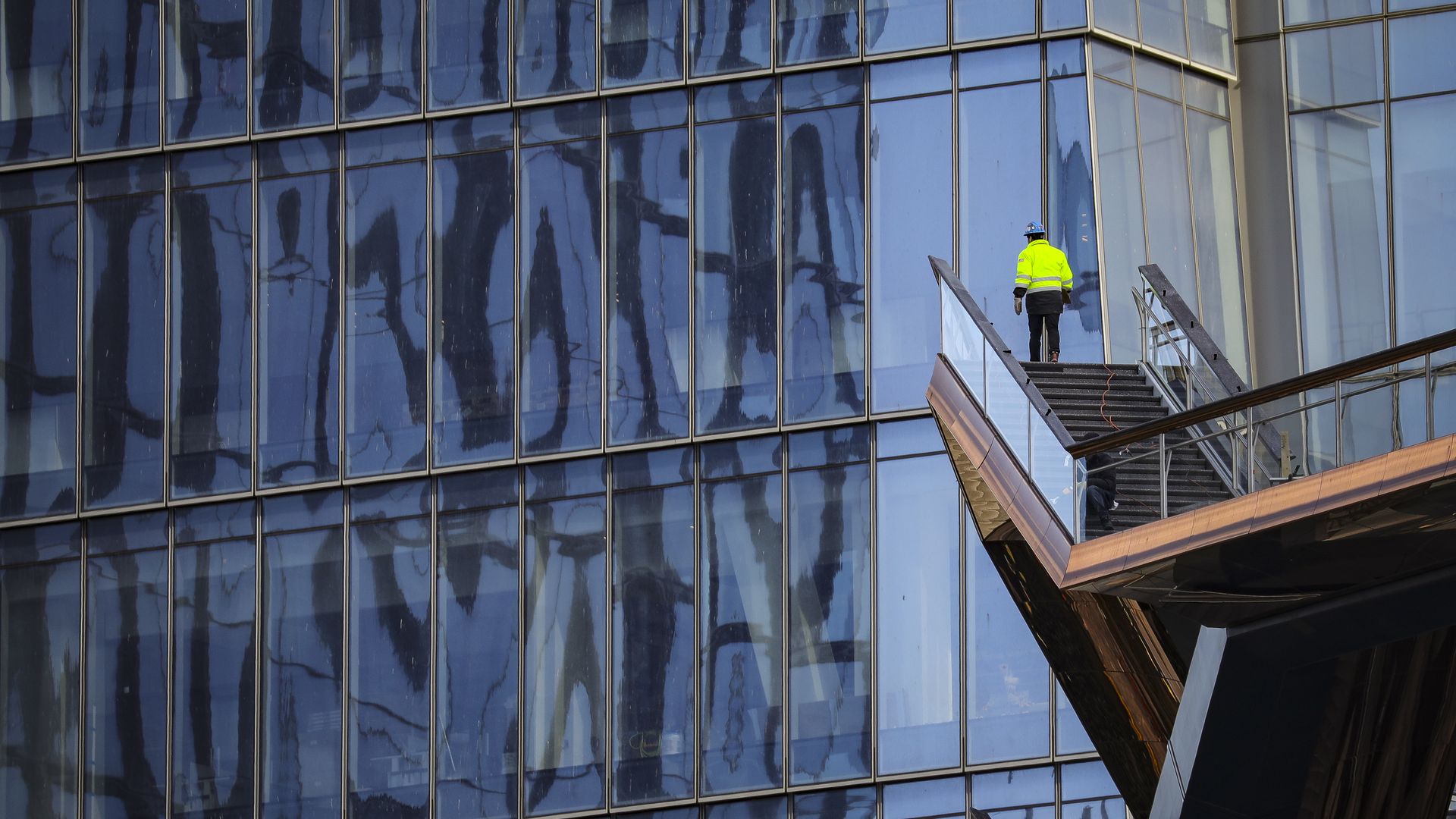 Why it matters: Construction is a barometer of the economy, and "when it starts to falter, it's a sign that there's cooling ahead," according to a joint survey by the U.S. Chamber of Commerce and construction firm USG, first provided to Axios.
Confidence in new business prospects, expectations for future revenue and reported buildups of work to be completed all dropped for commercial real estate contractors — a first since the survey launched in 2017.
The caveat: The survey was conducted in January — during the longest U.S. government shutdown in history.
What it means: The results reflect "increasing caution about a number of factors — the state of the economy, rising interest rates [and] concerns over material costs," according to the press release.
"Anecdotal responses suggest that the possibility of an economic slowdown in the next few years is dampening longer-term optimism."
Businesses also said tariffs and President Trump's trade war were the most important business concerns for the next year.
The big picture: The construction and real estate industries were responsible for over 10% of overall economic growth in 2017, the latest full year for which data are available. But there are mixed signals about the strength of the sector.
Overall construction spending topped economists' expectations in January, but the Commerce Department also said that spending in the final 2 months of 2018 was weaker than initially reported.
That could shave up to 0.3 percentage points off of fourth quarter GDP, Liz Ann Sonders, chief investment strategist at Charles Schwab, estimates, which was already dragged down by lackluster home construction.
The drop-off in construction jobs last month was steep — employment at construction sites saw the biggest drop since December 2013 (though many economist chalk that up to colder temperatures in February).
The other side: Michael Bellaman, the head of the Associated Builders and Contractors, a trade group that represents over 20,000 construction firms, tells Axios the overall construction industry remains strong.
"There's a high level of confidence in the business community. What that means is if I'm a CEO, I'm going to invest in a construction project. I'm going to build a new building," Bellaman said.
The trade group conducts its own confidence survey, the Construction Confidence Index, which recently showed waning confidence of commercial builders at the end of last year, but signaled "ongoing expansion in construction activity."
Go deeper