5 PBMs called for next round of Capitol Hill hearings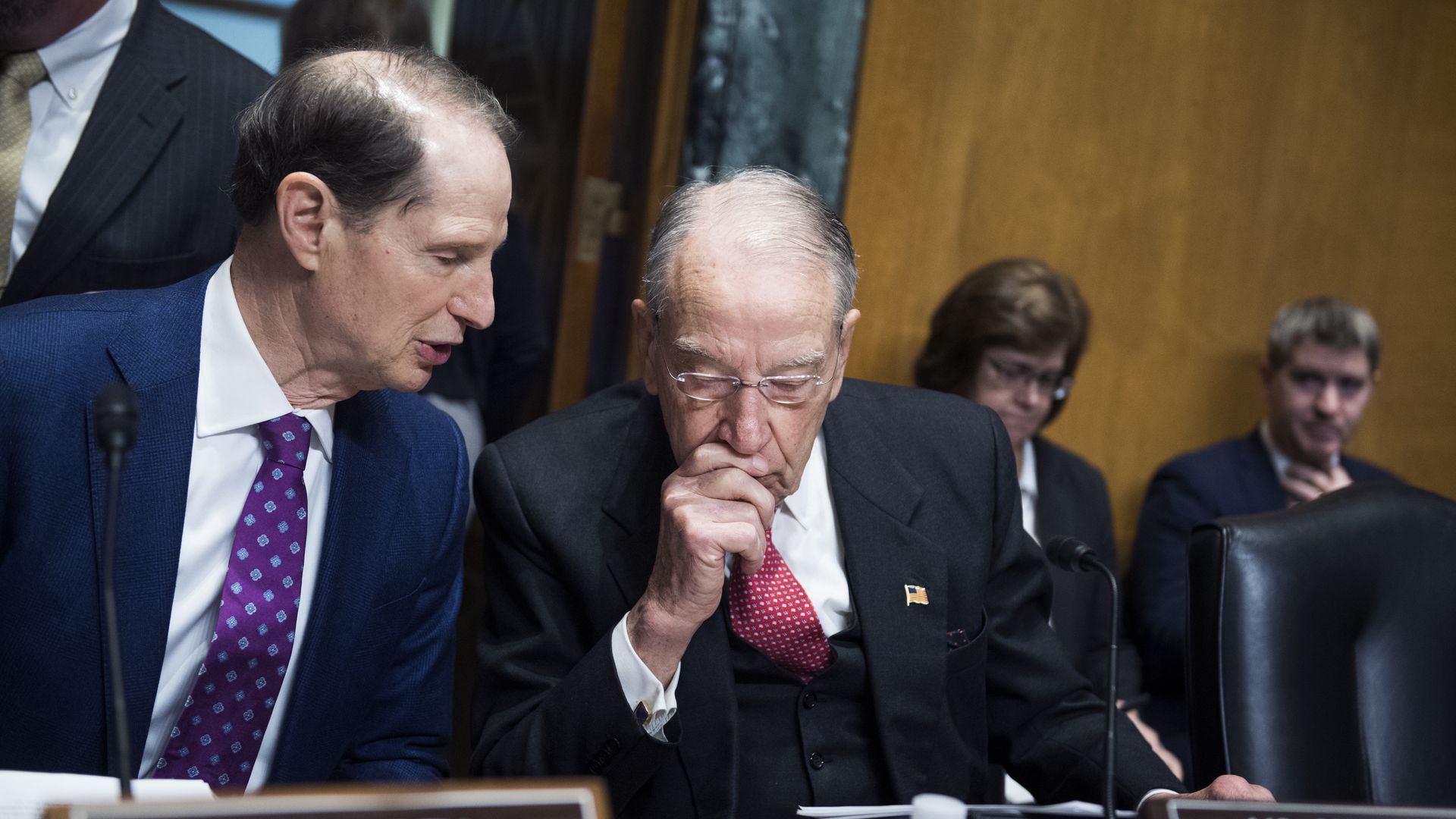 Senate Finance Committee leaders have asked 5 pharmacy benefit managers to come up to Capitol Hill for a hearing, as a follow-up to the panel's largely anticlimactic sit-down with pharmaceutical CEOs last month.
Why it matters: Pharma used its hearing to point the finger at PBMs. Now they may get a chance to defend themselves and try to shift the political blame back to pharma and its list prices.
Where it stands: Sens. Chuck Grassley (R-Iowa) and Ron Wyden (D-Ore.) want to hear from Cigna, CVS Caremark, Humana, OptumRx and Prime Therapeutics. Despite the bipartisan tenor of the drug-pricing debate, agreement on actual policy remains hard to come by, at least for now.
The House Energy and Commerce Committee will hold a hearing today on several bills designed to enhance competition — including the CREATES Act, which would improve generics' access to product samples.
But even those smaller-bore bills are controversial. "They're all partisan bills ... In their present form, they need work," Rep. Greg Walden said.
What we're hearing: As Vitals reported yesterday, President Trump's budget proposal revived a handful of policy ideas worth keeping an eye on as potential sources of compromise, including a new cap on seniors' out-of-pocket drug costs.
There's bipartisan interest in such a limit, but big differences on the details. Wyden has proposed a cap of $2,650, while Trump's version would effectively fall closer to $6,350, my colleague Caitlin Owens notes.
Grassley says he supports an out-of-pocket limit, but hasn't endorsed a specific plan.
Go deeper: Big Pharma won its last Capitol Hill hearing
Go deeper