Natural gas exec: Trump team was slow on export permits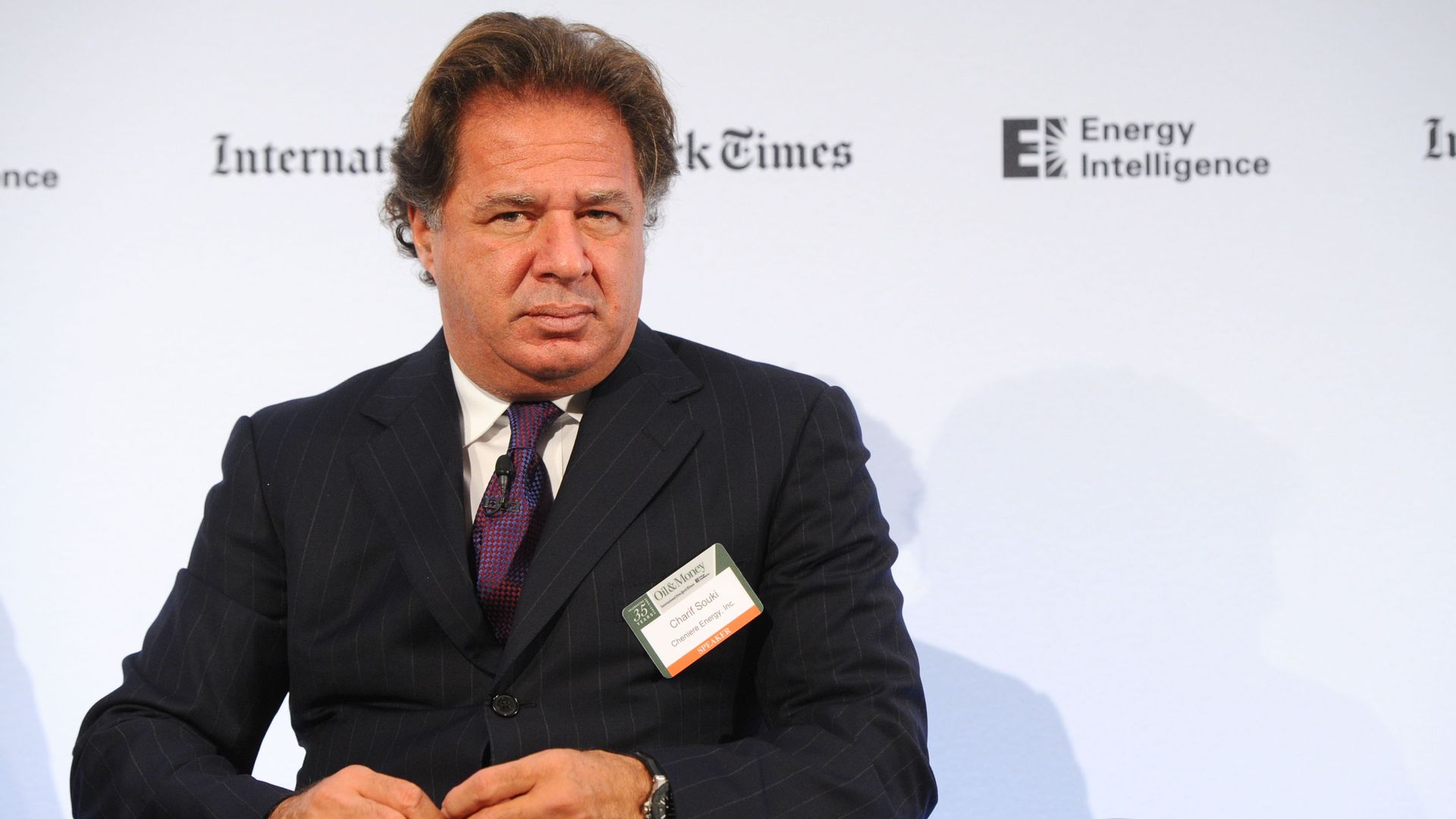 A top natural gas executive, Charif Souki, praised the Trump administration's rhetoric supporting natural gas but chided it for being slow out of the gate in approving permits to export the fuel.
The big picture: Rhetoric matters, but action matters more, and here President Trump has actually been slower than his predecessor.
The intrigue: I asked Souki, c0-founder of Tellurian Inc., a three-year-old Houston-based natural gas company, to rank the current administration's handling of his export project so far. The scale was 1 to 10, 10 being great, 1 being terrible.
"In terms of attitude and intent for industry, probably an 8 or 9. Execution, a 5," Souki told me on the sidelines of the CERAWeek by IHS Markit conference. "It's like every new administration, it takes time to figure out how the system works."
Where it stands: The Federal Energy Regulatory Commission, an independent agency whose regulators Trump appoints, late last month approved the first application to export liquefied natural gas (LNG) exports in 2 years, despite a backlog.
"The first two years of the administration, not a single permit was issued for a new LNG facility. Whatever you want to say in terms of attitude about the Obama administration, they got some liquefaction facilities permitted. … Do I think the Trump administration has learned from their first two years? Yes. Eventually they'll get there."
— Charif Souki
For the record: Neil Chatterjee, chairman of FERC, responded to Souki's comments upon his arrival at the CERAWeek conference Tuesday evening. The Kentucky native invoked winners of the well-known Triple Crown races, including the Kentucky Derby, in his comments to suggest he's not worried about the ultimate outcome (more U.S. gas on global markets).
"Justify was slow out of the gate. So was American Pharoah. They both won the Triple Crown."
— Neil Chatterjee
What's next: Tellurian is working to build an export terminal in Louisiana backed by its own gas resources and pipelines that allows partners to gain equity, a business model it hopes can ensure cheaper prices than competitors.
It's projected to begin operating in early 2023, pending (you guessed it) timely FERC approvals.
The company received its final environmental statement from the agency in January and awaits a final order, possibly as soon as next month.
What we're watching: Chatterjee is slated to speak at the conference Thursday.
Go deeper