Pompeo's petro-rallying cry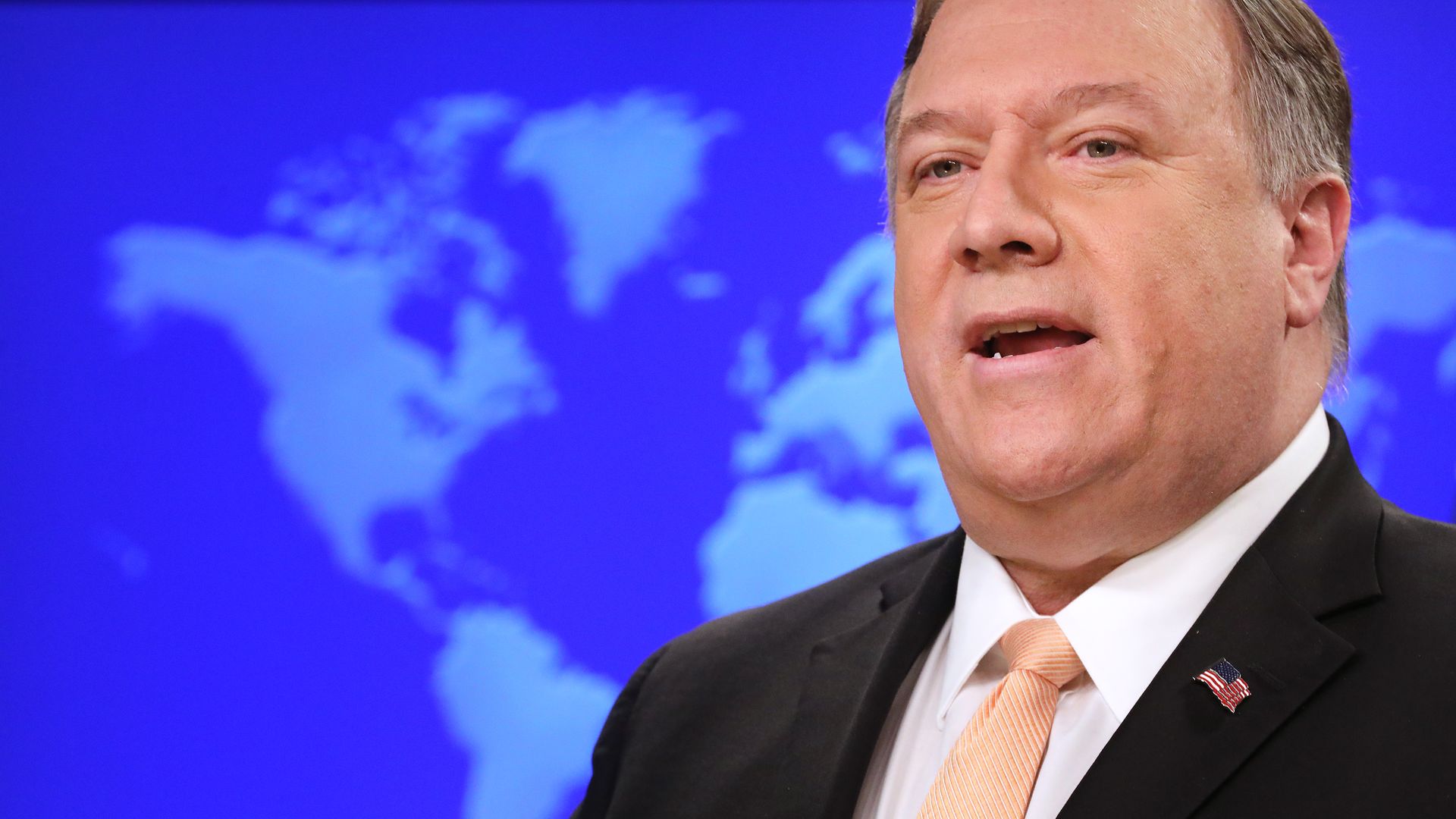 HOUSTON — Secretary of State Mike Pompeo told a room full of energy executives last night that the U.S. oil-and-gas boom is a vital diplomatic and commercial tool in support of the country's foreign policy goals.
Why it matters: As Reuters and others pointed out, the speech was notable in its enlistment of the industry as an ally to advance U.S. geopolitical goals. It casts the U.S. rise into a petro-superpower as a check on Iran, Russia and elsewhere. He also talked up efforts to help allies develop their own resources.
Speaking at the big CERAWeek by IHS Markit event, Pompeo said...
"We're not just exporting American energy, we're exporting our commercial value system to our friends and to our partners."
"Our model matters now, frankly, more than ever in an era of great power rivalry and competition where some nations are using their energy for malign ends."
Our thought bubble: Pompeo's speech marks the Trump administration's dueling continuity and rupture with the Obama administration.
The idea of using U.S. LNG exports to weaken Russia's energy influence in Europe dates back to the Obama years.
The fracking-driven U.S. oil boom gave the Obama administration leeway to bring other countries on board with sanctions against Iran that helped lead to the Iran nuclear deal.
But for the Trump administration, that oil surge is a leverage point for a very different strategy of trying to isolate Iran with new sanctions now that the U.S. has walked away from the nuclear agreement.
"We'll continue with sanctions until Iran behaves in the way normal nations do, without threatening assassination campaigns in Europe, conducting terror campaigns throughout Syria and Iraq, without underwriting Hizballah," Pompeo said.
And the speech was also noteworthy for the absence of emphasis on climate change and the environment, in contrast to State's diplomatic push — especially with China — during the Obama years.
Go deeper:
Trump's Secretary of State Wants Energy Companies to Help Spread U.S. Values (WSJ)
Go deeper