Serious violence is 4x more common in health care settings than private-sector workplaces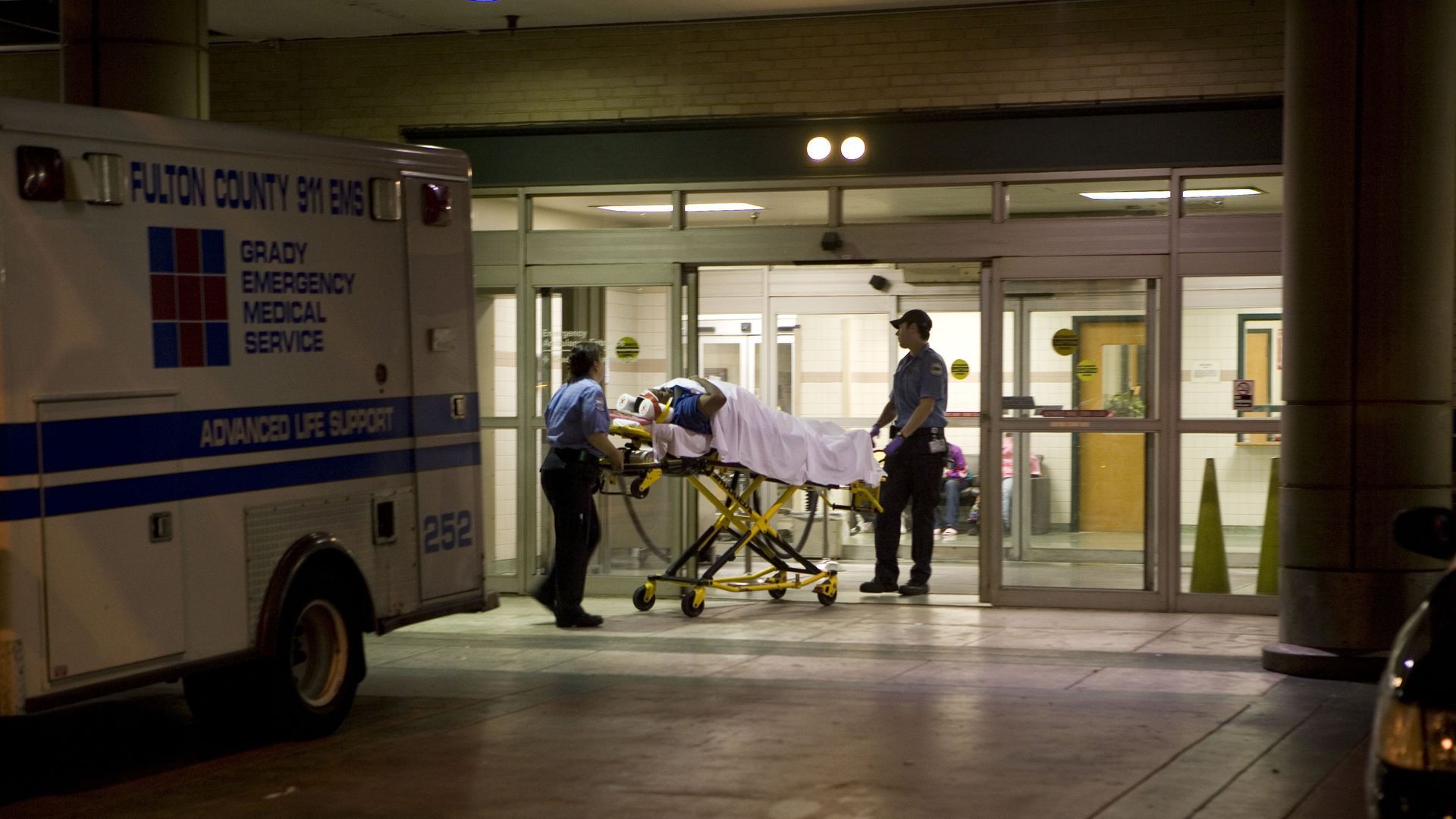 Hospitals can be volatile and dangerous places to work, and there's not necessarily any one solution to that problem.
By the numbers: Serious violence is 4 times more common in health care settings than in private-sector workplaces overall, Modern Healthcare reports — and that's only counting violence severe enough to require time off.
"Daily, literally daily, we're exposed to violent outbursts, in particular in our emergency rooms," Cleveland Clinic CEO Tom Mihaljevic said.
What they're saying: Hospitals generally have to come up with their own solutions, because they each have to balance their specific risks against their specific facilities and operations.
They've tried "panic buttons, badge access to certain areas, limited guest hours, metal detectors, police presence, security cameras, de-escalation training, emergency preparedness and more," per Modern Healthcare.
There's a bill in the California legislature to increase the criminal penalties for attacking a health care worker inside a hospital. It would bring those consequences in line with the penalties for attacking a first responder in an emergency.
Go deeper