New energy technologies are disrupting the power of OPEC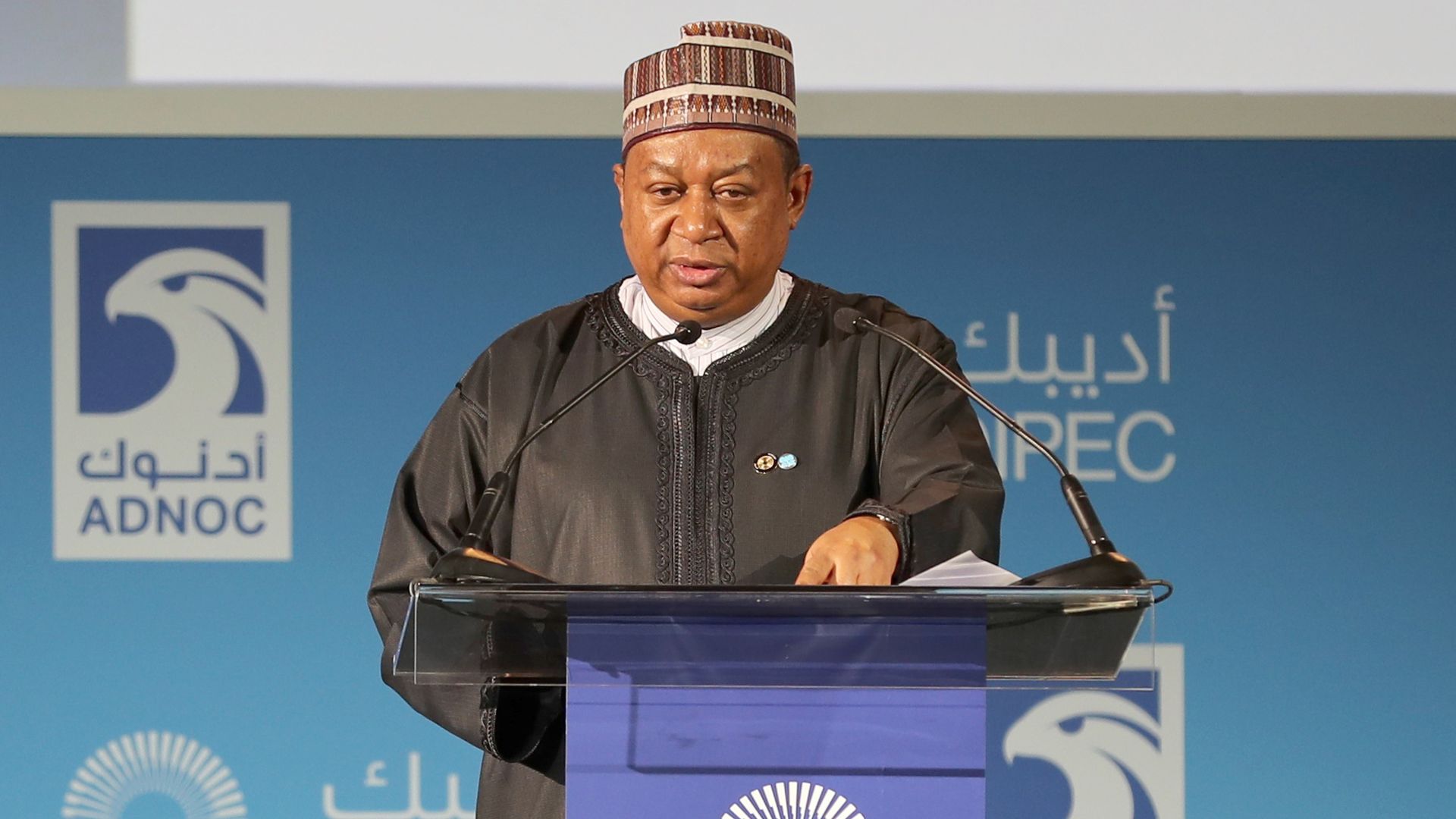 The convergence of automation, artificial intelligence, advanced manufacturing and big data analytics is poised to remake the transportation, electricity and manufacturing sectors in ways that could eliminate oil use. This comes just as the same energy innovations are making it easier and cheaper to extract oil and gas.
Why it matters: These technological changes mark an end to the psychology of oil scarcity that made Western democracies more tolerant of erratic actions by OPEC and other oil-producing states.
What's new: Historically, OPEC's power derived from anxieties about scarce future oil supply, and Western industrial nations had to kowtow to ensure oil supplies did not get reduced or cut off. Now, the tables are turning.
Worried about the group's future, OPEC's Secretary General Mohammed Barkindo toured Washington, D.C., last week to spread his "sustainable stability" pitch.
Yes, but: Barkindo's message is going to be a hard sell to U.S. policymakers who have been considering federal legislation that would subject foreign oil producers to possible antitrust action by the Justice Department amid the rising role of U.S. oil and gas in global markets.
Between the lines: The geopolitical fallout could be monumental, as the technology boom has lessened the common interests between oil-producing states and Western industrialized nations.
Norway, where one in three cars are electric, just announced that its national pension fund will drop some oil investments amid concerns about oil's future, and other countries may follow its lead (as they have in the past on coal). Norway's divestment spared oil companies that are investing in clean technologies — a move that explains Big Oil's recent romance with green investment announcements.
As a new wave of civil unrest spreads across the Middle East, technological changes could threaten the viability of OPEC to sustain member oil revenues by making oil cheaper just when the world will need less of it, rendering OPEC less useful. The group already offers little hope to countries whose oil industries are imploding, such as Venezuela and to a lesser extent Nigeria and Libya.
What to watch: The U.S. may have to help vulnerable oil dependent economies make economic reforms to diversify away from oil and create new jobs for growing populations.
Go deeper: Read "The Tech-Enabled Energy Future" report from CFR.
Amy Myers Jaffe is the David M. Rubenstein Senior Fellow for Energy and the Environment at the Council on Foreign Relations and director of its program on energy security and climate change.
Go deeper