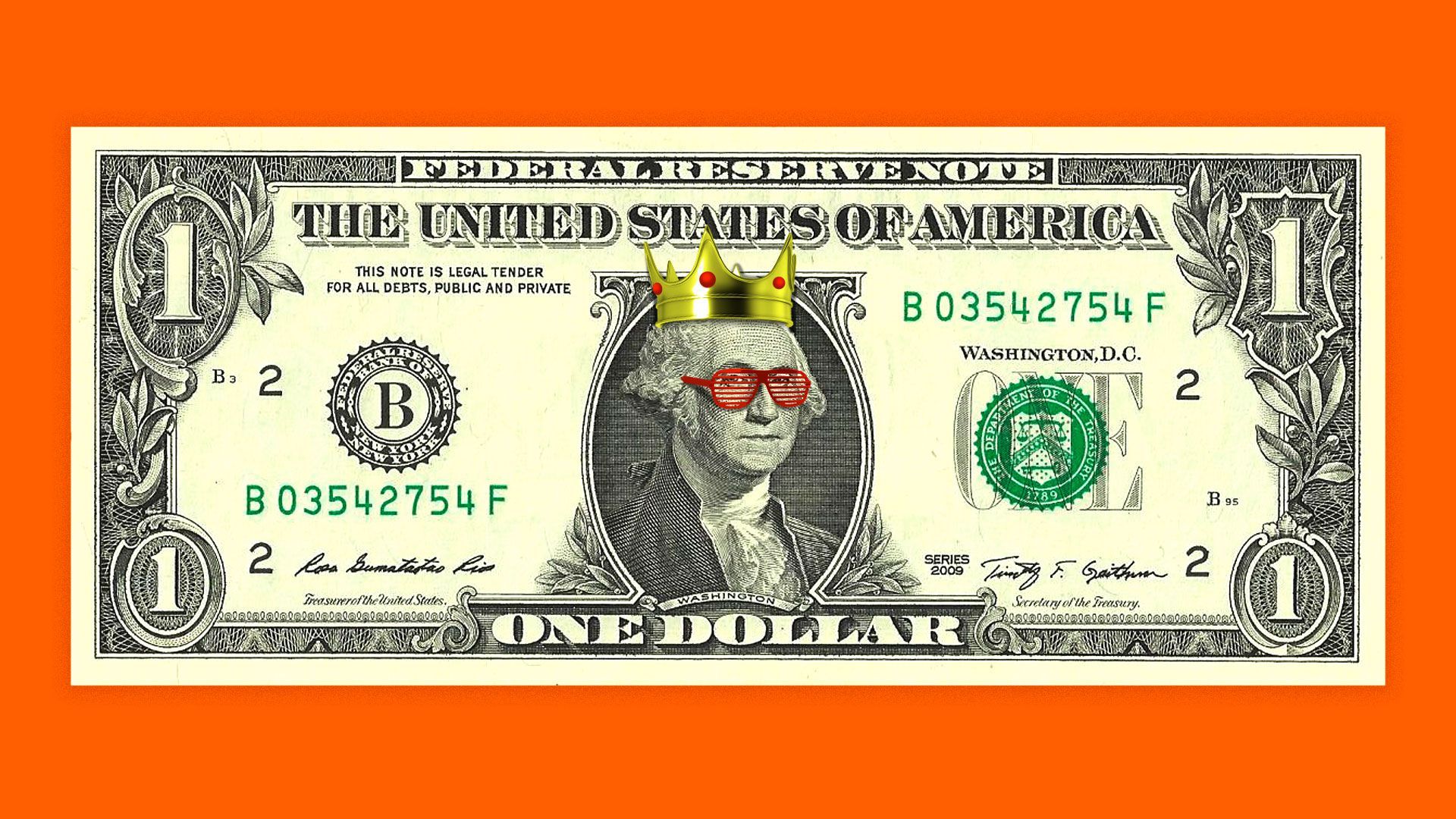 Fed Chair Jerome Powell has done his part to deflate the very strong U.S. dollar.
The state of play: Powell announced in December that he could feel the market and at last month's policy meeting announced his plans for the central bank to stop with the 50 B's by year-end. Still, the dollar has continued to rise.
What's happening: Analysts and fund managers had largely expected the dollar to weaken this year as other central banks initiated quantitative tightening and stimulus from the 2017 U.S. tax cuts and spending increases lost their impact.
What they're saying: But other central banks have followed Powell's lead in reversing the QT trend, and political dysfunction and economic malaise are keeping the greenback bid, John Doyle, vice president of dealing and trading at Tempus Inc., tells Axios.
"While the Fed has also taken a dovish shift, U.S. rates are still higher than most of our counterparts, which should lend some support most of the year."
Despite having complained as recently as March 2 that the dollar is too strong, President Trump may also be to blame for the continued strength, says Douglas Borthwick, managing partner at Makro Intelligence.
Treasury Secretary Steven Mnuchin said on Saturday that the U.S. will insist measures to prevent currency devaluations be included in future trade deals.
There's also a general flight to safety that pushes traders to buy dollars in times of economic stress. But it may be playing out in new and unexpected ways.
The intrigue: The New York Times' Binyamin Applebaum writes that foreign demand for $100 bills has surged even as the domestic use of dollars has declined.
"The number of $100 bills in circulation roughly doubled between 2008 and 2017, and experts estimate a vast majority are in foreign hands."
Between the lines, per NYT: One possible reason is that the $100 bill "is the preferred currency for illegal transactions: gambling, drug deals, sales of weapons."
Further, "available evidence suggests large numbers of $100 bills are stuffed in mattresses or other hiding places — particularly in nations where people lack confidence in the value of the domestic currency, or the integrity of the financial system, or the safety of private property."
Go deeper