Algeria's president to step aside after mass protests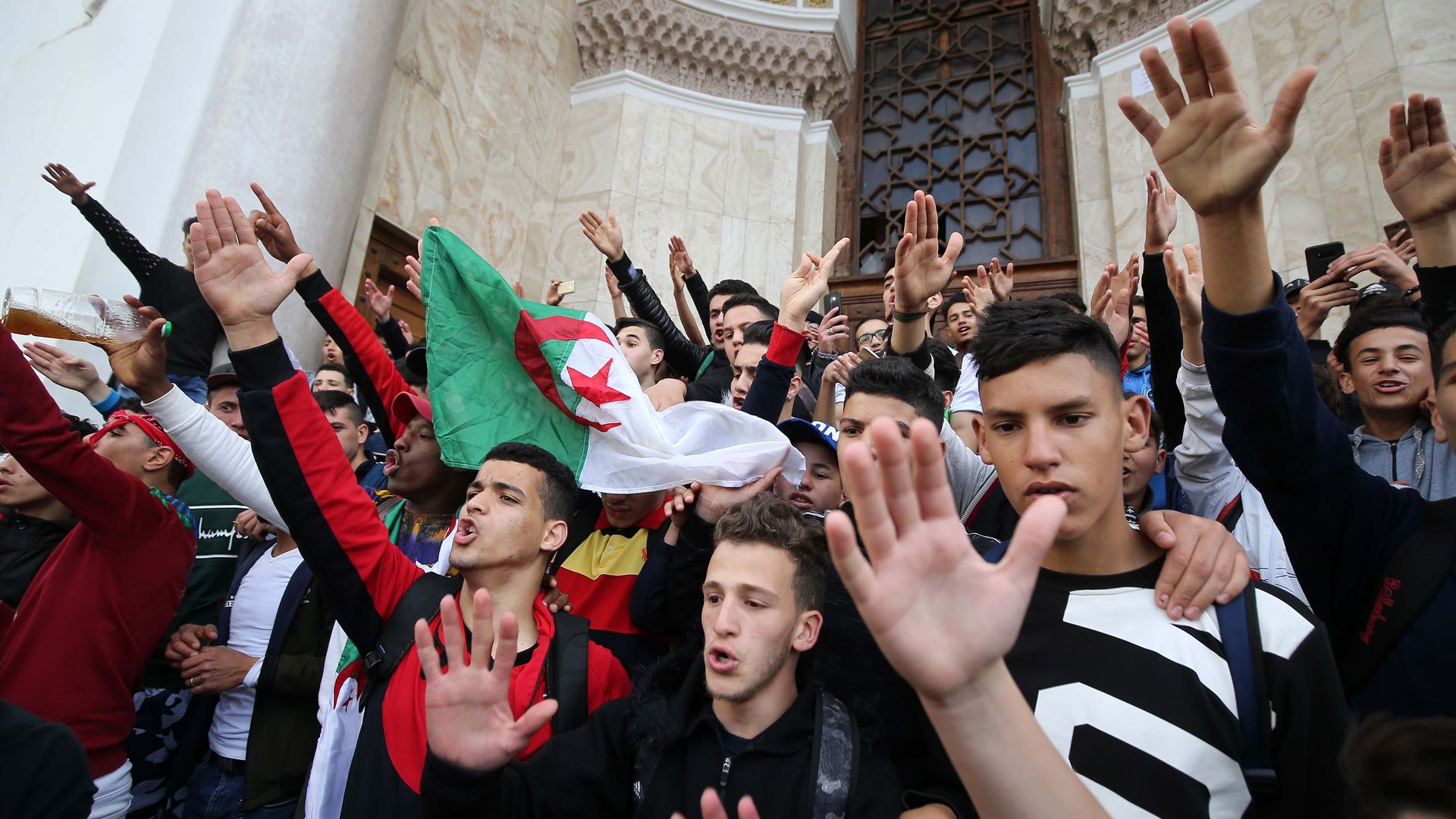 Algerian President Abdelaziz Bouteflika is ending his bid for a 5th term in office and will postpone the presidential elections scheduled for next month in light of massive street protests.
The backdrop: Bouteflika is 82 and has rarely appeared in public since suffering a debilitating stroke in 2013. He remains in power because Algeria's fractured elites have failed to agree on another way to "ensure the equilibrium of power," according to the Atlantic Council's Karim Mezran. The infirm president's candidacy became a rallying point for the protestors who have filled the streets for weeks.
The latest: Algeria's prime minister has also resigned and will be replaced by Interior Minister Noureddine Bedoui, who will be asked to form a new government.
What to watch:
The regime in Algeria survived the Arab Spring in 2011 in part through economic subsidies made possible by its energy wealth. There were scattered protests since, but a combination of cash and repression kept them isolated. Now there's less money to dole out, more doubts surrounding the army's loyalty, and no obvious Plan B.
The elites are in a tough spot. To find another candidate who satisfies protestors and elites alike "would be the act of a magician," Mezran told me. "How can they do it in one month when they couldn't do it for four years?"
Go deeper