Trump administration divided over OPEC oil policy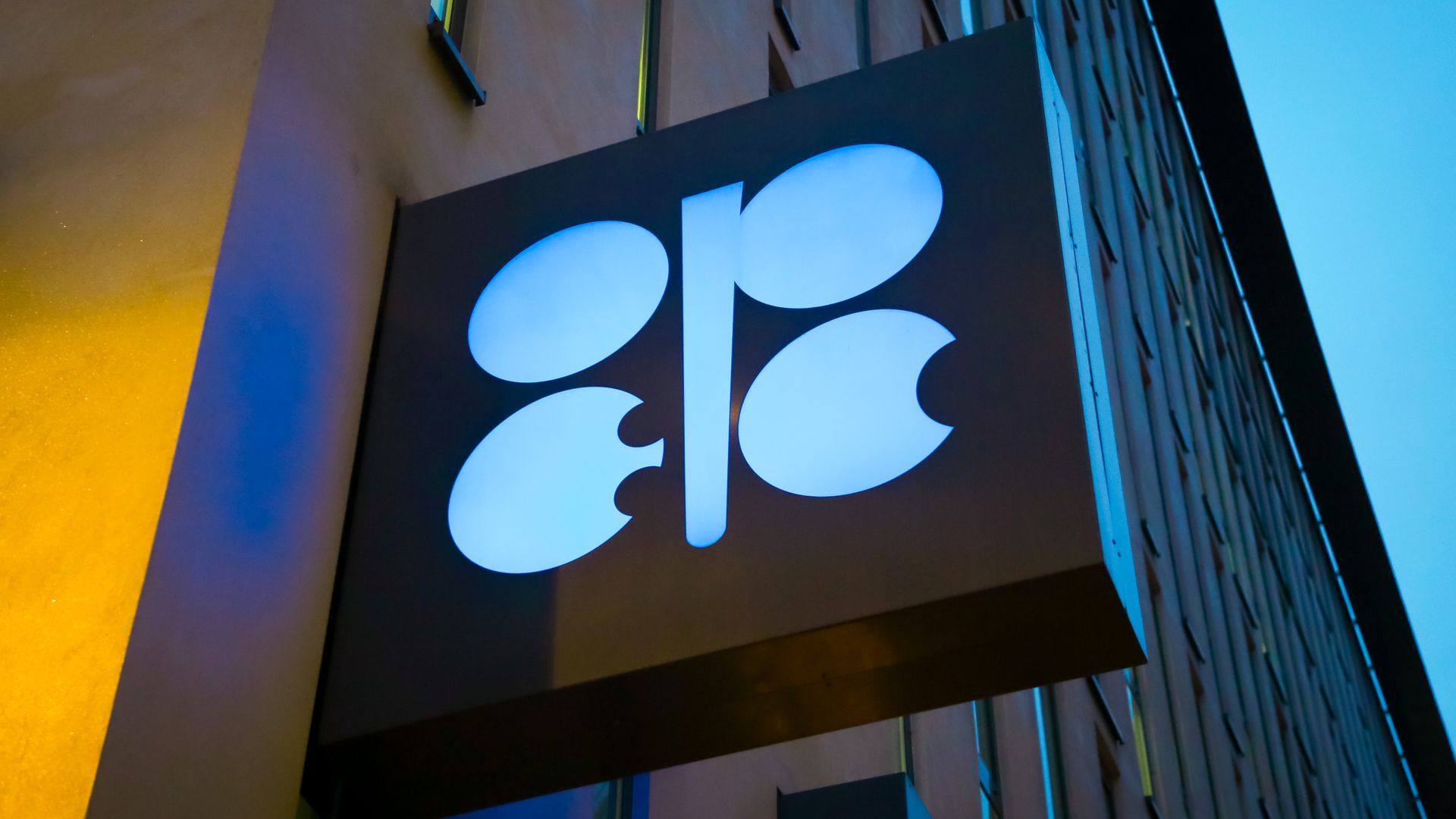 Trump administration officials are divided over legislation that would allow the federal government to sue OPEC nations for attempting to control oil prices, Axios has learned.
Driving the news: The bipartisan measure, which has been introduced many times over the last 20 years, finally has a shot at becoming law — which experts say would upend global oil markets. President Trump has long been critical of the oil-producing group, and years earlier he backed the bill in question, but division is rampant elsewhere across the government, according to several people familiar with the dynamic.
"Like many things in this administration, the bureaucracy is trying to slow roll things as much as possible to keep it away from the political decision makers," said David Goldwyn, a former top energy official in President Obama's State Department.
Goldwyn, now president of his own consulting firm, says the policy has the makings of everything Trump likes, including expanded executive branch power and a chance to show off America's energy dominance. "If he gets it, he'll sign it. If someone asks him, he'll say yes," Goldwyn said.
Details: The legislation at issue is called the No Oil Producing and Exporting Cartels Act (thus the apt acronym NOPEC). It would give the U.S. attorney general the ability to bring lawsuits against OPEC for perceived anti-competitive conduct with petroleum commodities. Previous attempts to sue OPEC have lost in court.
For the record: A senior administration official told Axios: "The administration does not have a position on NOPEC legislation at this time." Requests for comments to the Justice Department and OPEC weren't returned.
Go deeper